6 Great Reasons to Choose Hardwoods Incorporated for Your Next Project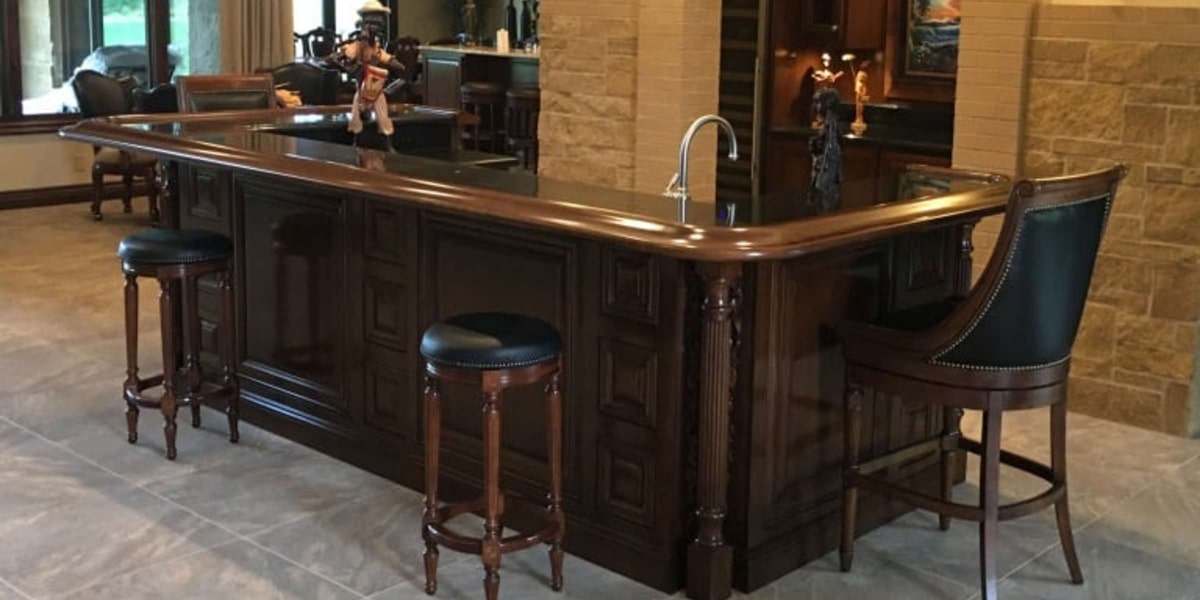 When building your custom bar for your home or business, we know you've got a lot of choices.
Size, style, materials, decor. … It can seem as if your options are never-ending before you even get started on your project.
When you choose Hardwoods Incorporated, you get exceptional quality, a wide range of options to find the look you want, and our unparalleled commitment to customer support.
Here are a few (of many!) reasons to choose Hardwoods, Incorporated for your next bar-building project:
Bar Rails & Bar Parts Are All We Do
Because we're completely committed to providing our customers with the best-quality bar rails and bar parts in the business, we've chosen to focus solely on doing just that. We put everything we have into our bar rails and bar parts – All our skills, our innovation, and our efforts. This helps us provide you with the high-quality products you deserve.
Multiple Size, Style, & Species Options
All of our bar rails and bar parts come ready-to-ship in any of our eight main wood types. And our bar rails – all seven styles! – are available in varying lengths so you get exactly what you want.
Don't see what you want in our ready-to-ship species or sizes? We can custom-make any of our bar rails and bar parts from any type of wood you'd like, even exotic hardwoods. Just ask!
We Make What We Sell
You won't find mass-manufactured bar rails or pieces shipped from overseas pre-milled at Hardwoods, Incorporated. We get in truckloads of raw lumber and hand-select each piece before creating our high-quality bar rails, bar top kits, and other bar parts.
Then, we send that hand-selected wood through our specialized machinery right in our shop. After each piece comes out, we check it over to ensure that it's of the quality we expect and that you deserve. We're not a reseller; we only sell what we make ourselves.
Complete Bar-Building Options
Whether you're looking to build out a bar top in one species of wood or need to fully outfit your bar front, we've got everything you need to make that happen!
Select your favorites from our bar top kits, glass rail, drip edge, and bar rail moldings to get that cohesive bar top you've always wanted for a professional look. Everything is specially designed to fit together easily so you won't need see gaps or flaws you might find when choosing piecemeal from other vendors. And top it all off with high-quality fluted columns, bar front trim kits, and bar front planks cut to length.
Prompt & Careful Shipping
We know you're excited to get started on that bar-building project, so we make sure to ship your items as quickly as we can while still handling your product carefully. Each piece is wrapped thoroughly in plastic, then rolled in cardboard and placed inside a specially designed shipping box. This helps your items arrive undamaged and ready for installation.
And if your items do arrive damaged? Give us a call and we'll help you out!
Expert Advice for Your Project
From the beginning planning stage to choosing the right parts, from cutting the pieces to finishing your final product, the team at Hardwoods Incorporated is here to help you get the most out of your bar-building experience.
We offer a full library of bar-building resources to answer almost any question you may have. And if you can't find the answer to your question there, give us a call and one of our experienced team members can help you. We've built bars ourselves, so we can help you troubleshoot your project for the best results.
Everything You Need for Building a Home Bar – Under One Roof!

Here at Hardwoods Incorporated, we're pleased you've chosen us to help you get the bar of your dreams. Whether you're looking for a great place to entertain your friends, want to renovate your commercial bar, or just want a great place to enjoy your favorite coffee, we've got everything you need to make your bar-building dreams come true! Check out our online shop today!

Thank you for considering Hardwoods Incorporated.

Posted in: Bar Building, Hardwoods Inc