New Addition to our Curved Bar Rail Molding Line
At Hardwoods Incorporated we've recently added two new curved bar rail molding corners. Pictured below are our BR158 – 135 degree radiuses available in a 6" or 12" version, suitable for small commercial bars, home bars and drink rails. We make these bar rail corners from a solid block of hardwood precision machined to match our BR158 Bar rail straight lengths and 90 degree radius corners.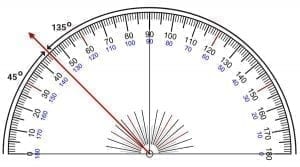 Also recently added is our BR475-S–135 Degree Radius Corners available in both 6″ and 12″ versions. This "bar top rail" is known as the original "Chicago Bar Rail Molding" used on Commercial bar tops, home bar tops and speakeasies back int he day. We make this 2 piece bar rail molding with a skirt up front giving it a curvy more massive look custom machined to match with our 90 degree radius corners and straight bar rail sections.
We invite you to visit our Bar Building Resources page where you will find Bar Top Cutting Instructions for installation of our entire radius corner line along with finishing instructions, wood selections and helpful information to DIY your home or commercial bar.
Thank you for considering Hardwood Incorporated.
Save
Save
Save
Save