How to Install a Bar Rail Radius Corner
Sometimes cutting corners is a good thing!
At Hardwoods Incorporated, we offer a wide selection of radius bar rail corners and curved bar rails to navigate those tricky ends. They provide safer corners and a more attractive, rounded look to your bar rail. Nothing else will give your bar or counter top a quality custom appearance without the high cost!
Check out some beautiful custom bars made using our bar rails and radius corners!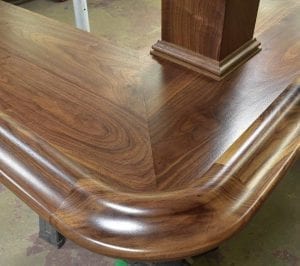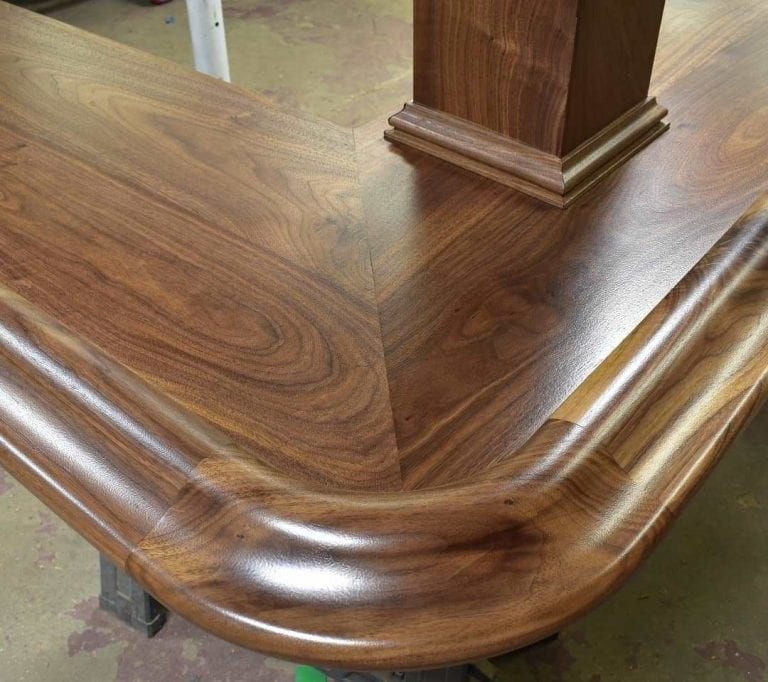 Our radius corners are user-friendly and come pre-trimmed, ready for installation. They don't require you to use any extra pieces, such as shims or scrap wood between layers.
Radius corners are made to install on two layers of ¾" thick material; lumber for the main bar top and plywood for the subtop, which are available in nearly any home improvement store. Hardwoods Incorporated offers solid lumber main bar top kits, making us your one-stop resource for all your bar top building needs.
In every 6" and 12" radius corner order, we include a paper template for you to cut out and trace directly onto your bar top and sub top. This takes all the guesswork out of marking off your corner – just cut out the template, measure, trace using the template, and you're ready to cut! Step-by-step instructions also are included with every radius corner order so you can have them handy when building your bar.
Want to build your own bar? Start here!
---
Radius Corner Cutting Diagrams
For BR475 and BR475-s
For BR550
Once you have your rounded corners marked and cut, piecing together your bar top, sub top, bar rail, and radius corner is a snap. See how easy installing our BR 475, BR 475-S, BR 550, and BR 158 bar rail radius corners can be in the video below:
This video shows how to cut a bar rail top in preparation for a 90-degree radius corner installation, then how to install the 90-degree radius corner onto the bar top. It really is that easy!