How to Build a Bar – Standard Dimensions, Specs & Resources
What are standard bar dimensions? How tall is a standard bar? How wide should you make a bar top? How do you build a home bar? How do you install Chicago bar rail? How do you cut and install curved radius bar rails for corners?
These are the questions we receive all day, every day by wood workers, architects and contractors building home bars and commercial bars alike.
Hardwoods Incorporated
is now introducing our Bar Building Resources. Visit our new
Bar Building Resource Center
to learn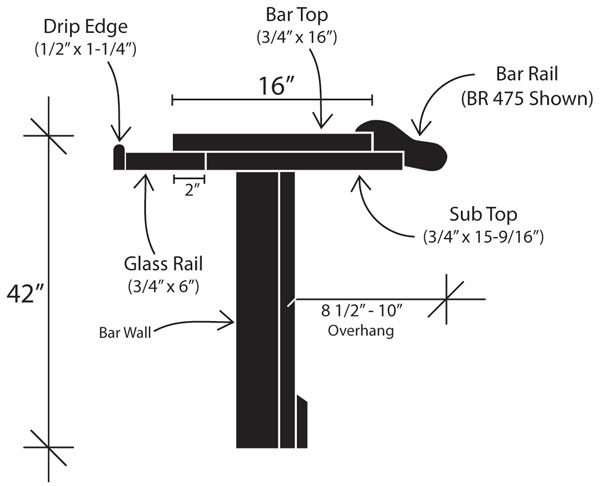 Our team has over 40 years of experience in actually building both commercial and home bars, back bars, pub rails and related interior construction. All of our high quality hardwood bar rails, bar parts, and trim are milled here in house by our professionals using high quality lumber. We are passionate about our work and excited to be your authority on building home bars, bar rail, parts & trim.

Posted in: Bar Building, Bar Rail Installation, Bar Rails, Chicago Bar Rails