Home bar top by Hardwoods Incorporated.
We recently completed a custom home bar bar top for a local client using solid poplar hardwood. The project involved several offsets and notches to fit around a column and on top of irregular shaped cabinets. Pictured is the layout, measurement and design stage of the bar top project.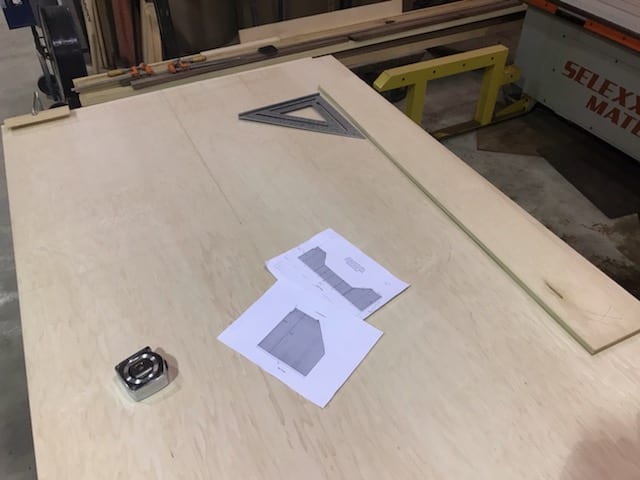 Next we have the rough cut out and glue up stage where we over size the bar top blank for cutting later.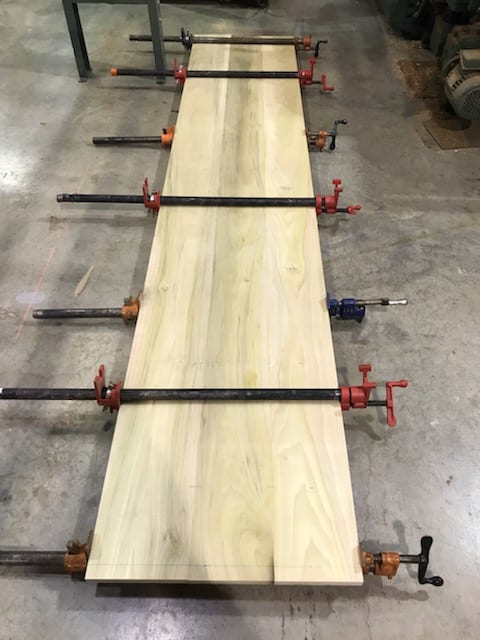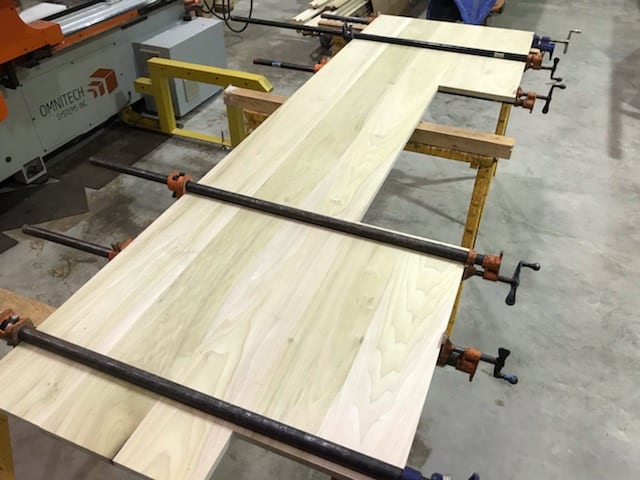 Here we show the bar top blank cut to the size and shape and installed over the plywood sub top. Notice that the sub top extends past the main bar top (1-9/16″) on the long front and short edges where the Chicago bar rail will be installed.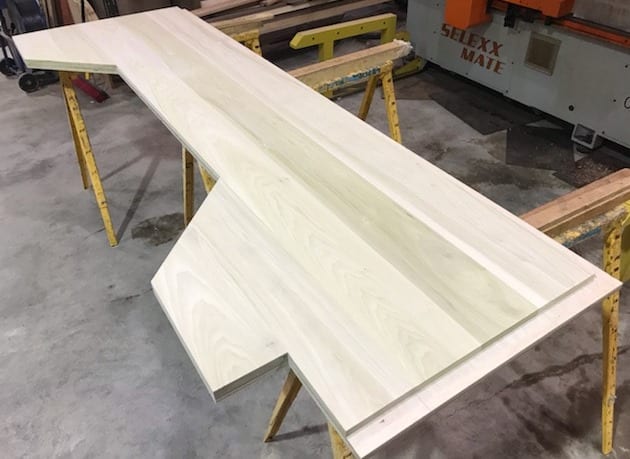 Pictured below is the finished bar top trimmed with our BR475 Chicago bar rail molding. The top is sanded and ready for delivery to the client who will stain and top coat the bar top to match their cabinets.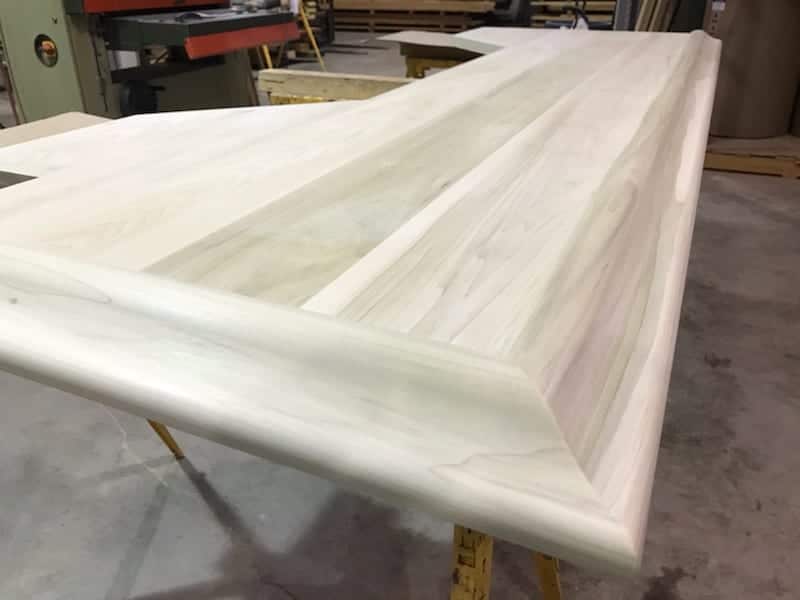 If you are interested in having a custom bar top built, or if you are a "Do-it-yourselfer" looking for quality bar rails, bar top kits or bar front parts, contact the team at Hardwoods Incorporated.
Thank you for considering Hardwoods Incorporated.