Choosing the Best Bar Rail for Your Project: A Guide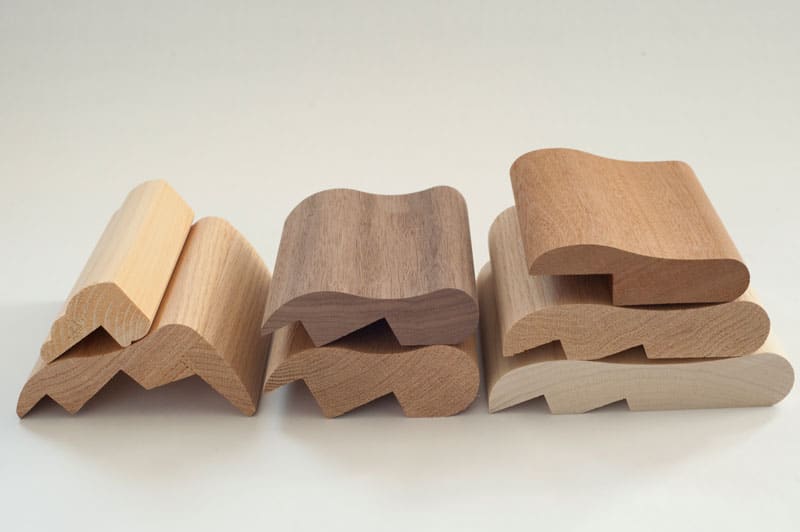 Adding a bar rail to your home bar can take it from so-so to stunning. Bar rails feature rounded edges, softening the sharp corners or bar tops and other pieces, providing a spot for your guests to comfortably rest their arms.
At Hardwoods Incorporated, our bar rails come in a variety of profiles and finishes. There's an option for every type and style of home bar, from rustic and simple to ultra-ornate.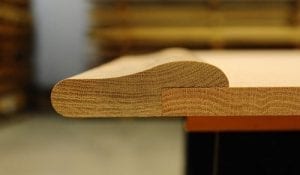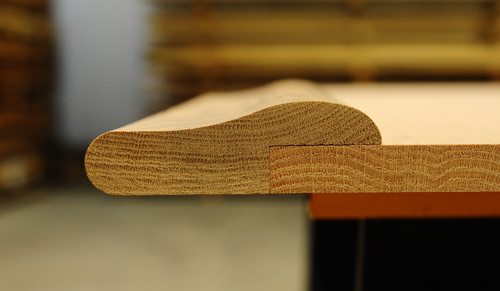 The BR-450 bar rail is one of our simplest, most affordable options that still provides a beautiful, polished finish to your home bar. It features a gentle slope and rounded edge, and is perfect for staining in a variety of finishes.
They are made with 3/4" x 1 3/4" notches, ready to install on any single- or double-layer bar top at least 3/4" thick.
The BR-450 can be paired with an optional drip edge to create a sleek apron along the under edge of the bar top, as pictured below: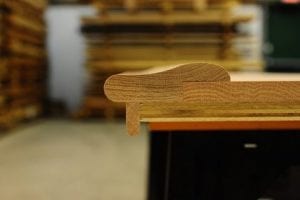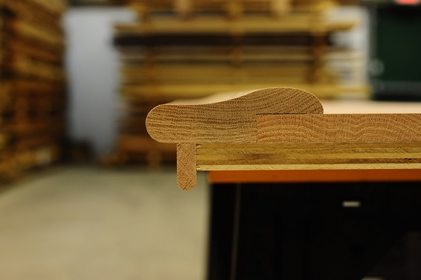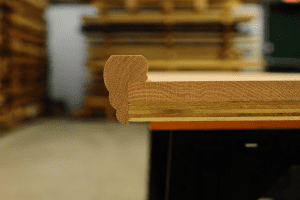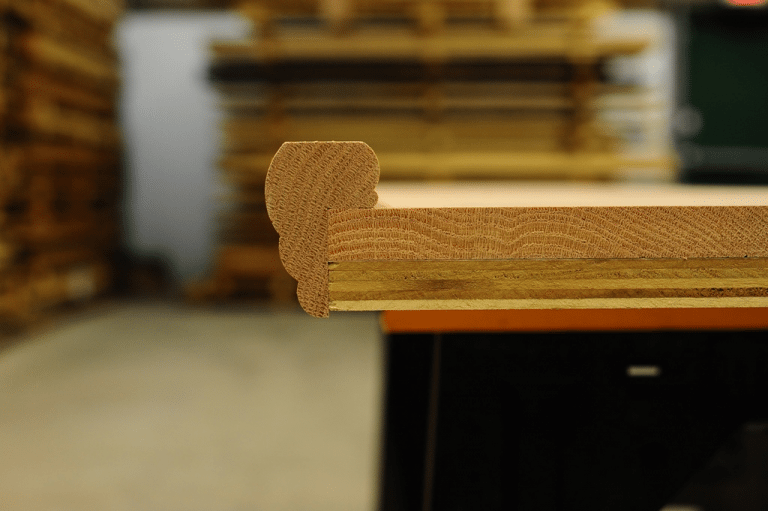 Our BR-158 bar rail is a popular choice for small bars, drink rails, or even bar seating along a wall, where the flatter profile is essential for saving space. Its gently curving front edge provides detail and interest.
The BR-158 bar rails are 1 5/8" x 2 1/2" and are easy to install on any bar top kit.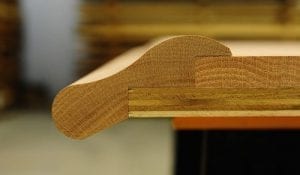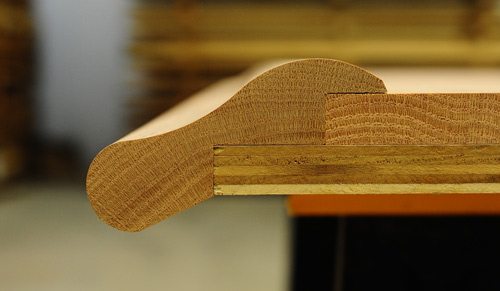 The BR-475 Chicago bar rail is a classic choice for home and commercial bars alike. Its gentle sloping front provides comfort for you and your guests while showcasing the beauty of the wood. The back features two notches, making it perfect for use on a double-layer bar.
The 4 3/4"-wide bar rail is easy to install and gives your bar a professional look and feel.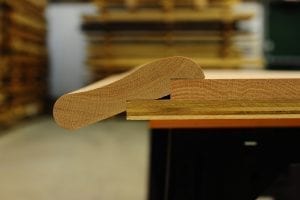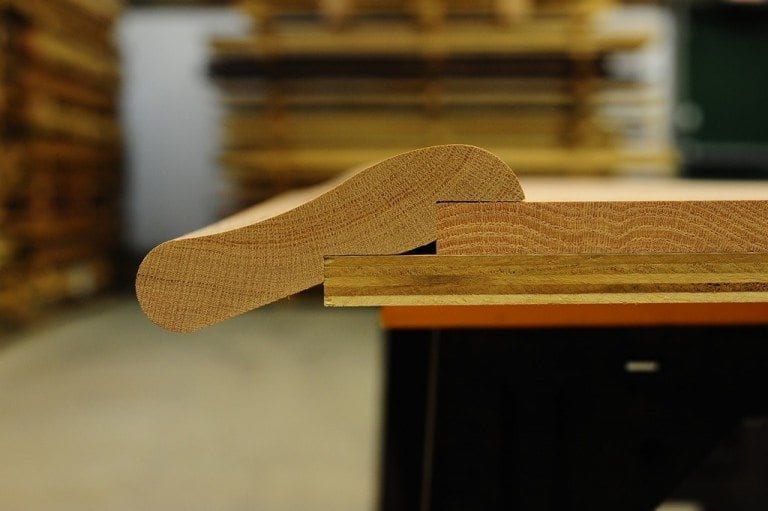 Our BR-550 Chicago bar rail features a slighter slope and wider rail for those larger bars or bars where you want to make a bold finishing statement. Like the BR-475, it features two notches for easy installation on double-layer bars.
The BR-550 is 5 1/2" wide.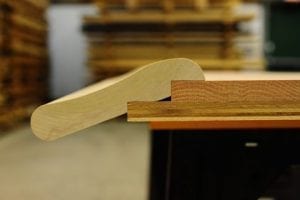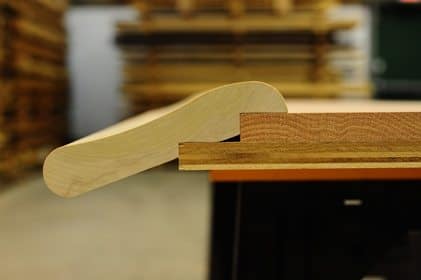 The BR-650 Chicago bar rail is the widest bar rail we offer. It also boasts the cleanest, simplest profile for those bars that just want a finishing touch without being fancy.
It is 6 1/2" wide and comes with two notches on the back for easy installation on single- and double-layer bar tops.
Quality, Handcrafted Bar Building Parts
If you are looking to craft a cozy home bar to create a gathering place for your friends, or want beautiful parts for your commercial bar, Hardwoods Incorporated offers a full line of bar-building parts at affordable prices. Our quick shipping and outstanding customer support make us stand out from the other guys. Give us a call – You'll be glad you did!

Posted in: Bar Building, Bar Rail Installation, Bar Rails, Chicago Bar Rails