Bar front parts for Home Bars.
At Hardwoods Incorporated we make and stock a large selection of bar front parts to make and finish the front of your commercial or home bar. We have bar front fluted columns and corners, bar front trim kits and panel moldings in oak, maple, cherry, walnut, mahogany and more. All of our bar front parts are designed to work together and install easily over your existing bar wall.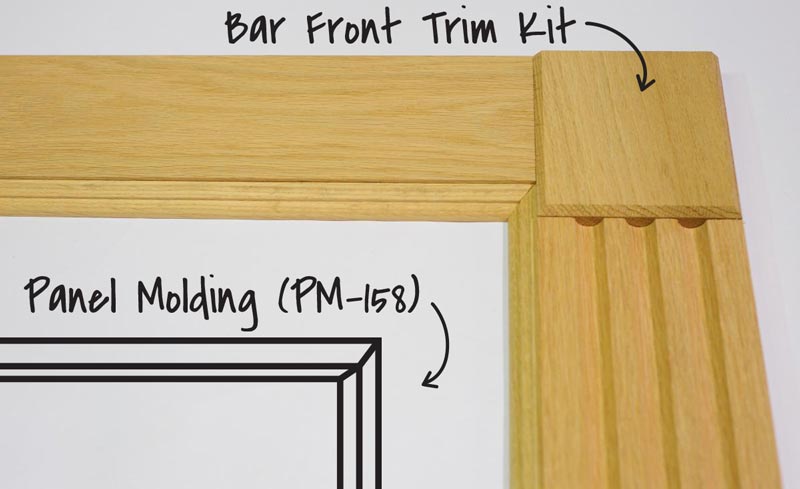 Combine our bar front trim kits, fluted columns, and panel moldings to finish your bar creating various looks from traditional to craftsman style. Offered in all our standard wood species including poplar for staining or painting as shown on the bar front below.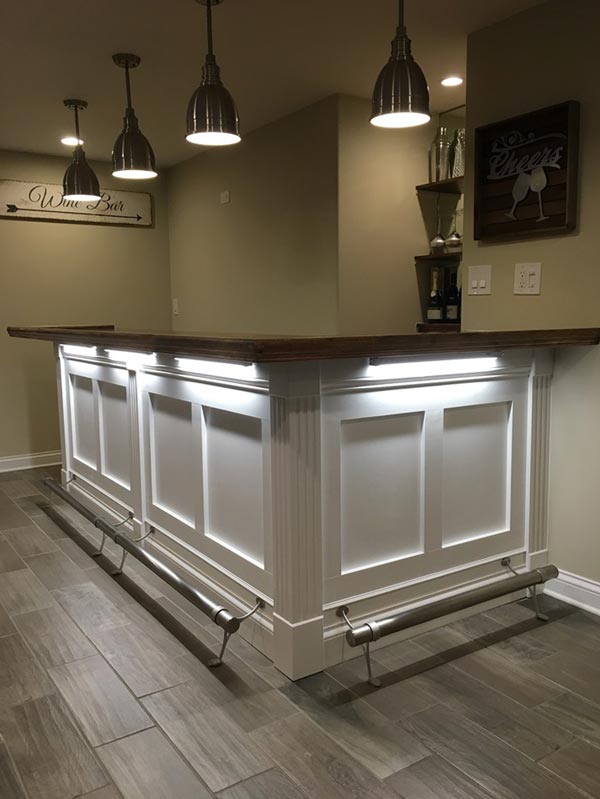 We recently add a new wood bar foot rail system to our product line that interacts perfectly with our bar front trim kits and fluted columns. Pictured below shows the bar foot rail attached to the 6″ baseboard from our trim kits (Sold separately) prior to installing it on the bar front.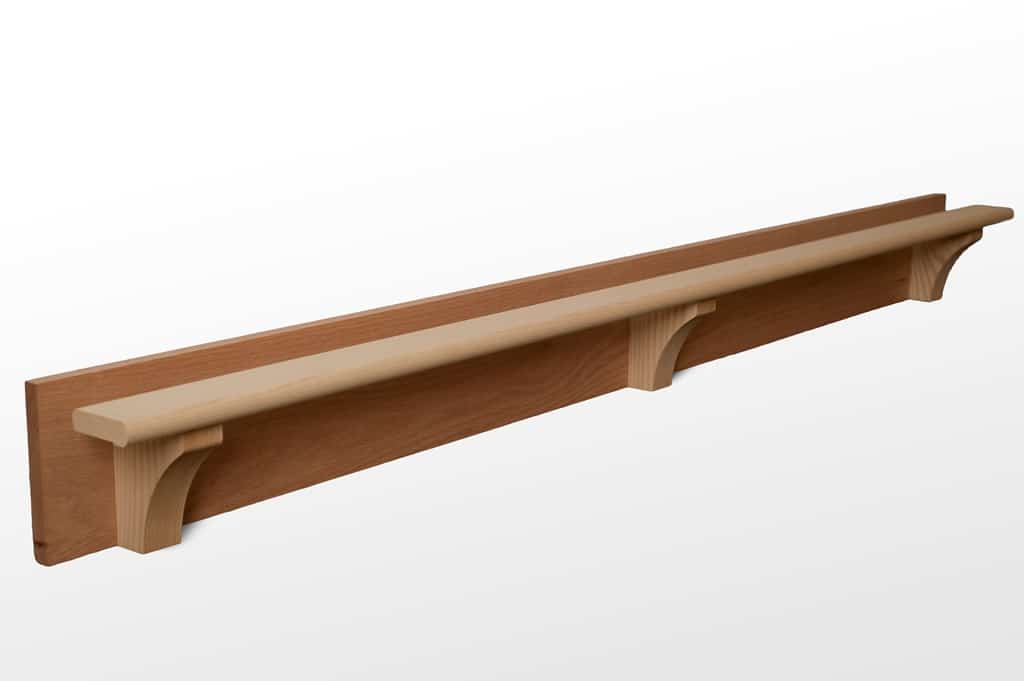 Sometimes customers need bar parts custom made to a specific size or from a figured domestic or exotic hardwood. We offer custom milling of all of our bar building components including all bar front parts, bar top parts and our line of 7 different Chicago bar rail moldings and corners. Pictured below is an order of  custom milled fluted column corners, flat columns and trim kits made from quartersawn red oak hardwood.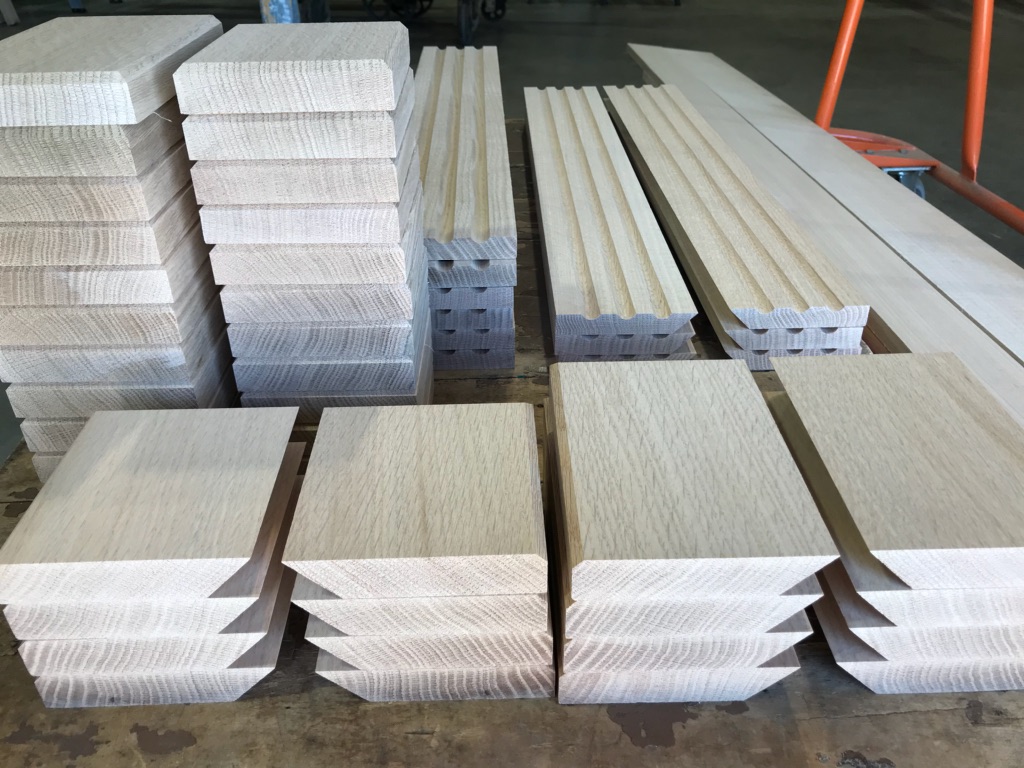 If you are just starting to plan or build your own home bar a good place to start is our "bar building resources" page where you will find standard bar dimensions and specifications, bar top and bar rail installation instructions, bar rail finishing instructions, a wood library and our finish bar gallery full of pictures of bars made by beginners and professionals.

For more information about our one stop bar building shop please visit our website or contact us at 1-844-BAR-RAIL

Thank you for considering Hardwoods Incorporated.

Posted in: Bar Building, Bar Parts, Home Bar Tips