3 Benefits of Choosing a Live Edge Bar Top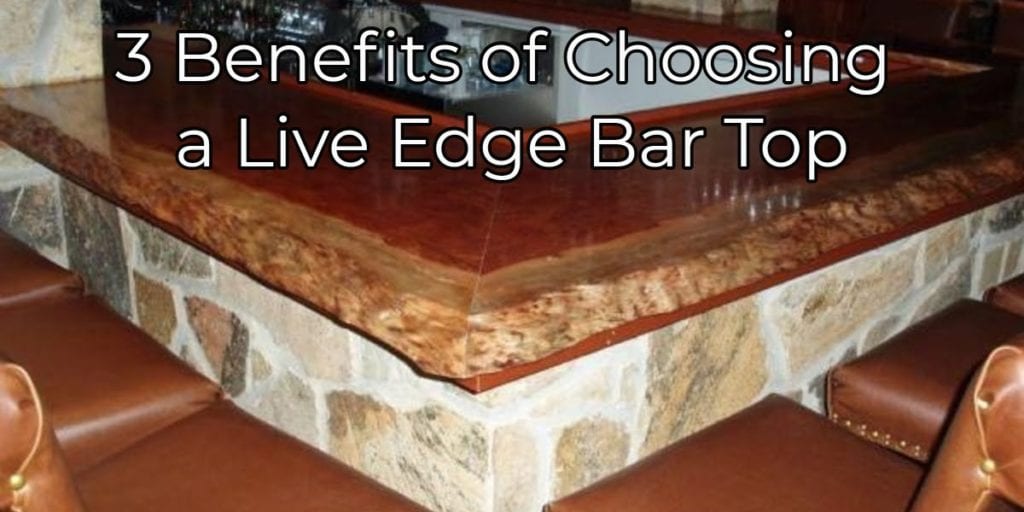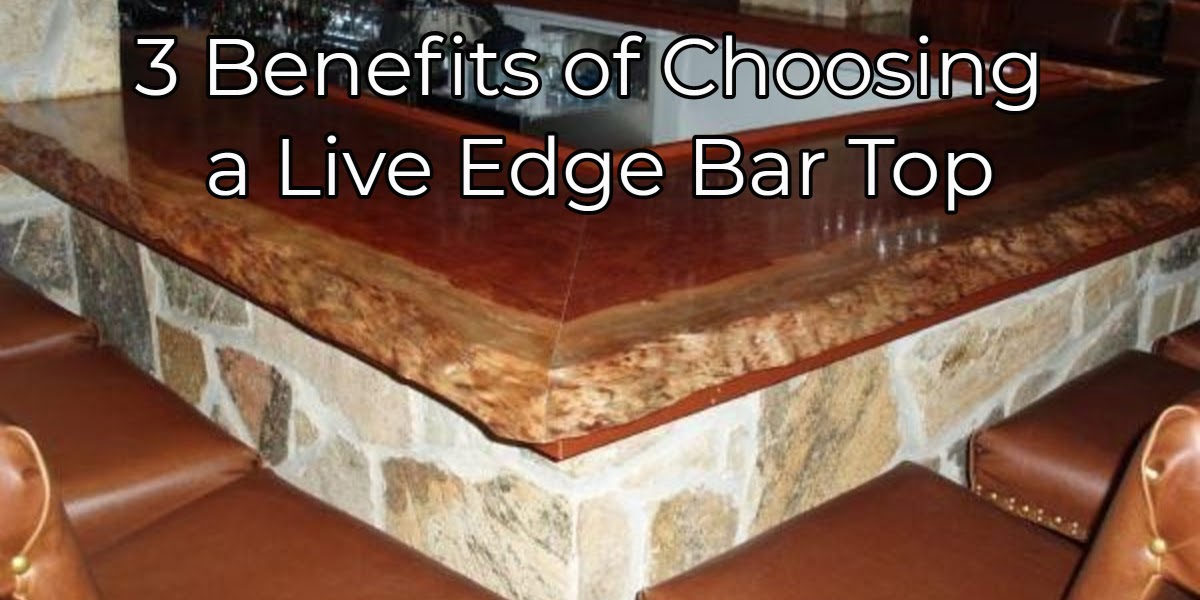 When building your custom bar, you have a lot of choices in the types of materials, the design, and the finishing touches. Each choice you make will work toward creating your own unique design and feel, giving you the bar you want.
One major choice that must be made is what type and style of bar top you decide to install. Do you go with a traditional, smooth top, or opt for a unique live edge bar top?
This decision is going to greatly impact the overall look and feel of your finished bar, as it's the part that your guests will look at the most often and for the longest.
If you're at all considering installing a live edge bar top, here are 3 great reasons to choose one:
They're One-of-a-Kind
Live edge bar tops, such as the ones we sell at Hardwoods Incorporated, come directly from the tree. You see all the variations, flaws, and character of the original tree, giving the bar top interest and variety.
When choosing a more refined, traditional bar top, you'll still get a gorgeous finish. However, these bar tops do look more cookie-cutter and can look like many other bar tops.
If you're going for an individualized, unique bar top, a live edge bar top is the way to go.
Less Finishing
When choosing a live edge bar top, part of why you made the selection is for its individual characteristics. You want to see all the knots, wood grain, and other variations in the surface.
This means you have to do less finishing to give it a unique character.
Instead of painting or staining, and then sealing, your live edge bar top, you may opt to just seal it as protection against moisture and damage and let the natural appearance shine through. Not finishing the bar top saves you time, money, and frustration while still giving you a gorgeous finished product.
Easy Atmosphere
Many live edge bar tops give your finished bar a more rustic feel without any effort. If this is the look you're going for, choosing a live edge bar top is a no-brainer.
Once it's installed, you can easily accessorize and choose the rest of your fixtures to match the look and feel. This gives your bar a composed, cohesive theme and feel quickly, making your bar design easier.
Quality Live Edge Bar Tops
Are you looking for a high-quality live edge bar top crafted from exceptional hardwood? Look no farther than Hardwoods Incorporated. We offer a wide range of live edge bar tops, as well as coordinating bar rails and other bar parts, giving you a gorgeous custom bar.

Need help building your bar? Check out our collection of Bar Building Resources. Still stuck? Email us at info@hardwoodsincorporated.com, or call us at (301) 665-9505 or (240) 285-0565.

Thank you for choosing Hardwoods Incorporated.

Posted in: Uncategorized