Natural edge slab bar tops
Natural edge bar tops are usually made from one solid piece of kiln dried wood with the natural edges of the log exposed on one or both sides of the bar top. In our shop, the slabs are planed, straight lined on one edge if needed and then sanded to final thickness. When several slabs are required to make a large bar top, wood slabs cut in a sequence are preferred and used when available.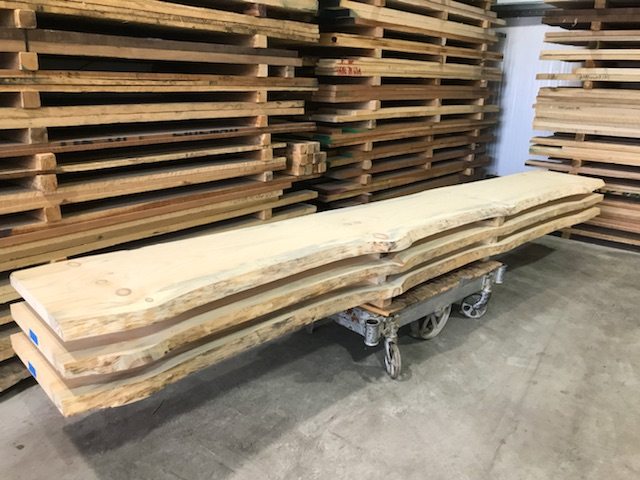 Because seasoned wood slabs usually have some of the bark still attached we take the time to carefully remove all the loose bark prior to sanding the natural edge, producing a smooth soft surface with a worn in look. The very ends of the slabs are also trimmed square if required. Once the slabs have been through our millwork shop they are ready to be crated and shipped to the customer. We also offer other milling services on bar top slabs  such as live edge relocation, cutting to length, jointing, and mitering.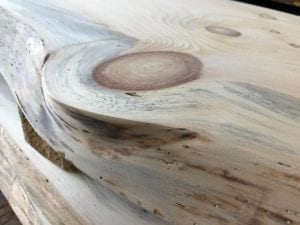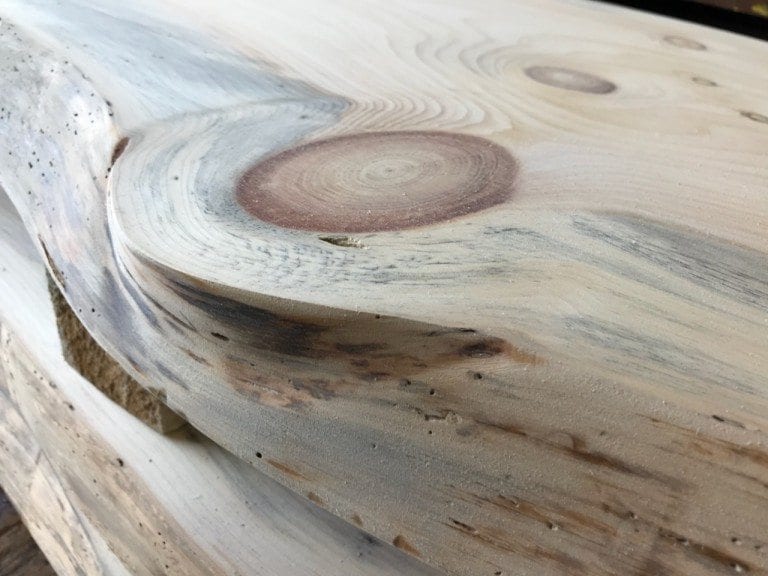 Pictured below is a custom bar top milled in our shop using three sequence matched knotty pine slabs with natural edges. This bar top was finished 2″ in thickness by 27″ in width and measured 45 feet long made for a commercial bar project in Glen Burnie Maryland.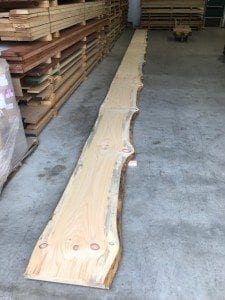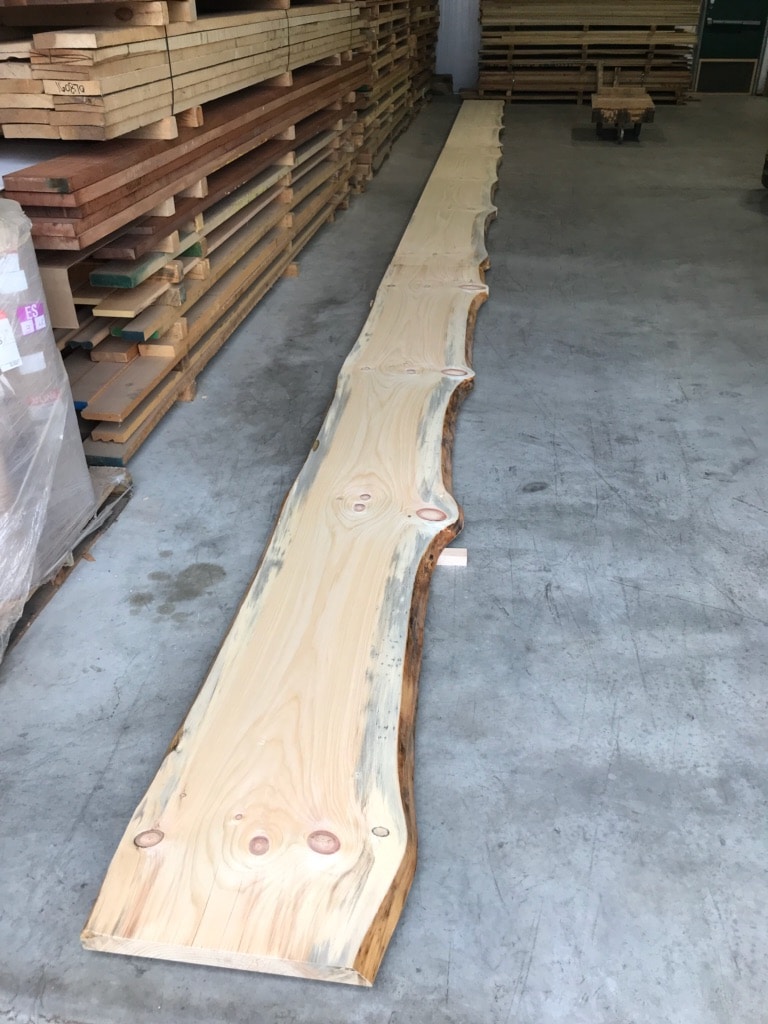 To get a quote on a custom bar top, just send us a rough sketch, picture or finished plans and we will be in touch to discuss the details or call us at 1-844-BAR-RAIL for additional information.

Thank you for considering Hardwoods Incorporated.

Posted in: Bar Building, Bar Parts