What Is True Chicago Bar Rail Molding?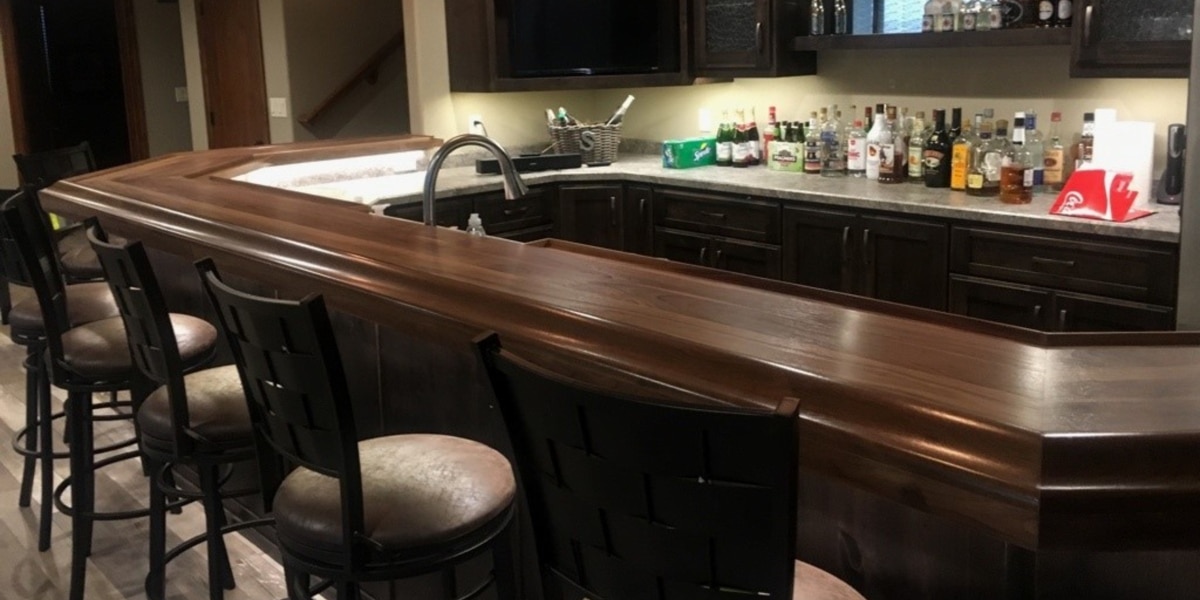 Chicago bar rail molding. The term has become popular in the bar-building industry in recent years, with more and more bar parts manufacturers marketing their products as "Chicago bar rail molding."
But here at Hardwoods Incorporated, we make the original Chicago bar rail molding.
What Is True Chicago Bar Rail Molding?
The original Chicago bar rail moldings are thick and sturdy, built to withstand thousands of people bellying up to the speakeasy bar for their illicit drinks.
It has a stylized, curved apron, giving it a bold but smooth appearance.
This apron became a practical location for installing neon lighting to highlight the design elements of the bar front, or to install purse hooks for the ladies.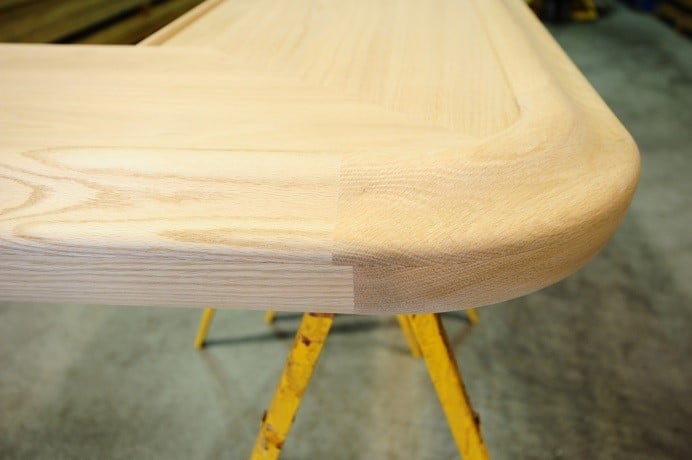 Real Chicago bar rail molding almost always includes radius corners to keep with the art deco tradition. You seldom see a mitered corner paired with true Chicago bar rail molding.

What Else Is on the Market?
Other bar part manufacturers market their products as "Chicago bar rail," but the designs are usually wafer-thin and lack an apron. This is to save on production costs and so they can be sold more cheaply.
You also won't find many of these styles curved, as they're more difficult and expensive to make.
At Hardwoods Incorporated, We Sell ONLY True Chicago Bar Rail Molding
The traditional Chicago bar rail molding design has been in constant production in our family mills since 1945. We have no intention of changing that anytime soon.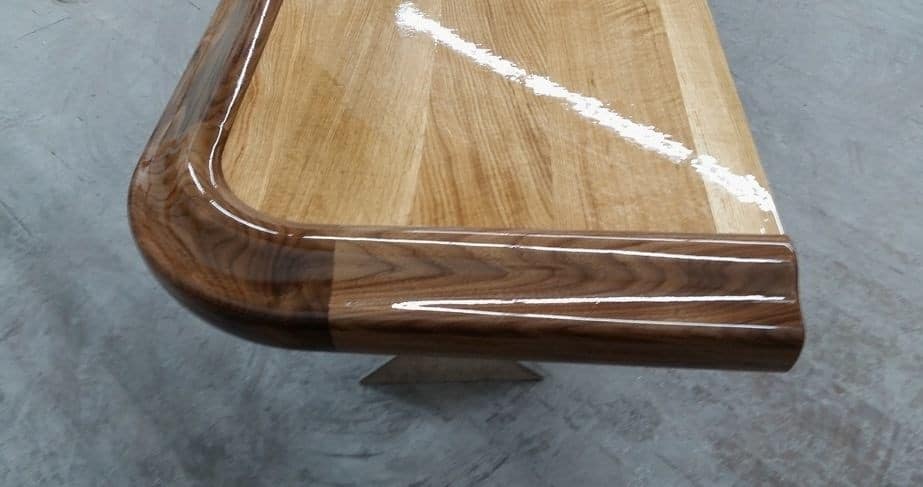 Our BR475-S Chicago bar rail moldings are available in straight and curved profiles to fit your bar's individual needs. Choose from over a dozen domestic and exotic wood species, giving your bar the unique look you want.
We make all our bar rail moldings, including the Chicago bar rail molding, in-house from scratch, just as we've always done. We hand-select each piece of wood for close color and grain match, and we can assure a seamless fit for your bar top edge.
You won't need an unsightly end cap when installing our bar rail molding; we recommend taking the time to use more professional end fitments and scribing methods that produce a clean, professional result.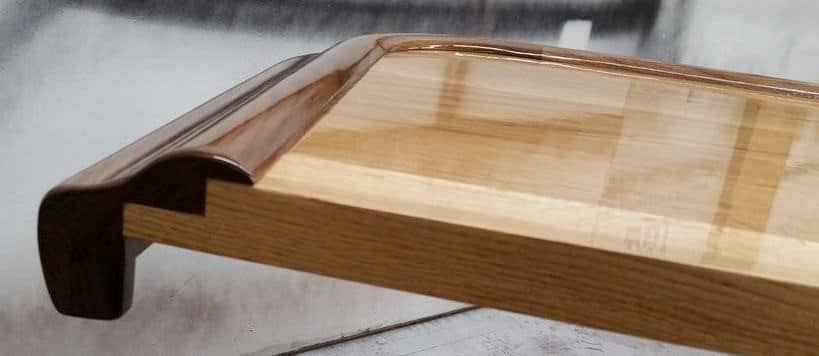 >>Want to learn more about finishing your bar rail ends the Hardwoods Incorporated way? Check out our blog for tips!>>
To truly get the Chicago speakeasy experience in your home or commercial bar, choose the only original Chicago bar rail molding, the BR475-S from Hardwoods Incorporated. It's in-stock in lengths up to 16' with matching 6" and 12" radius corners.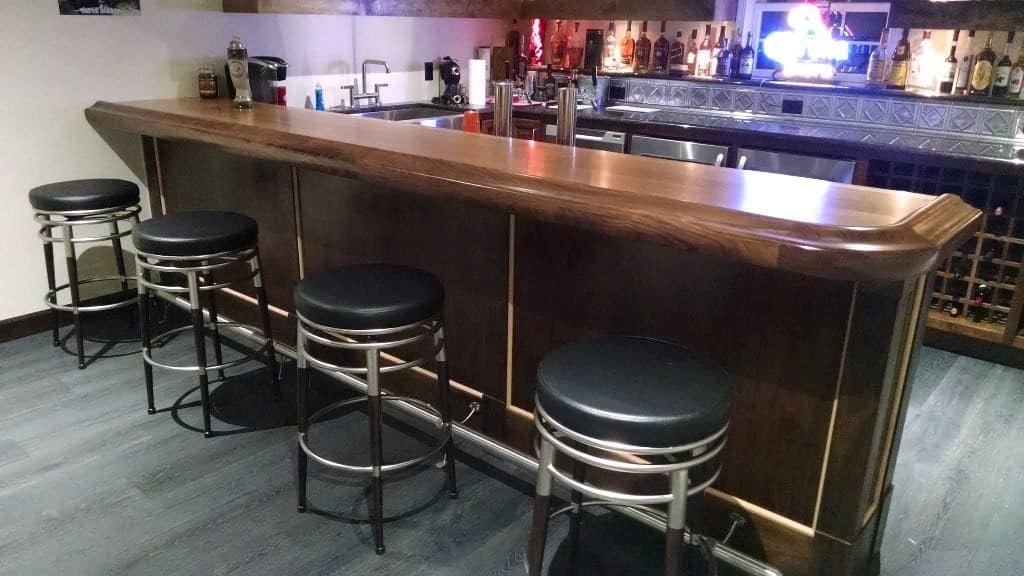 We not only make everything we sell, but we also have over 40 years of experience building bars using the exact products we sell to our customers.
Have questions about building your own bar? Contact us at info@hardwoodsincorporated.com, or by phone at (301) 665-9505 or (240) 285-0565.
Thank you for choosing Hardwoods Incorporated!