How to finish the end of a bar top & bar rail
When building your own home bar whether it is free standing, a peninsula or an L shaped bar, at some point you will need to finish the end of your bar top and bar rail molding. Here are a few suggestions on how to do just that without using those unsightly end caps.
Here the bar top end was finished by laminating a piece of matching solid wood over the raw edge of the main and sub bar top prior to installing the bar rail.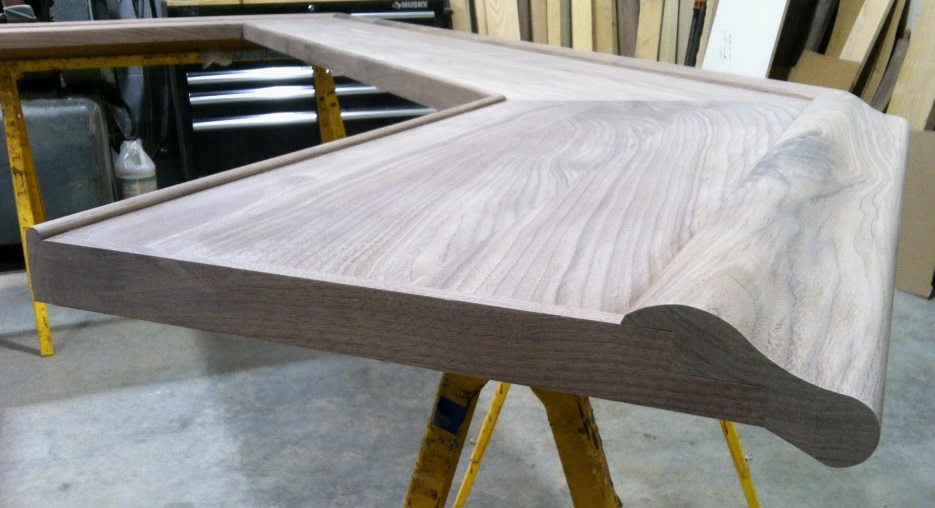 Here you can see where the bar top, glass rail, drip edge and bar rail molding come together. By installing one of our bar top wings you can create a smooth intersection for all of these bar top parts to meet resulting in a clean professional look.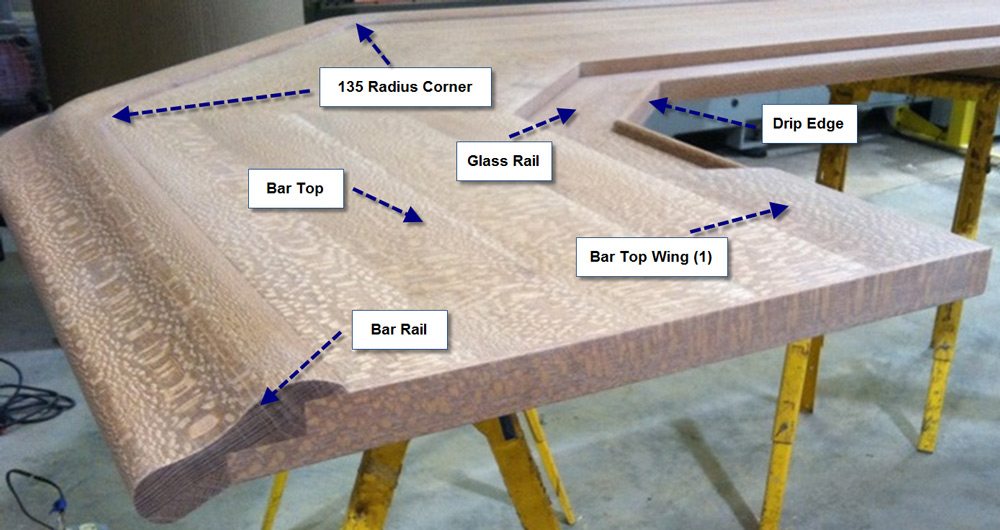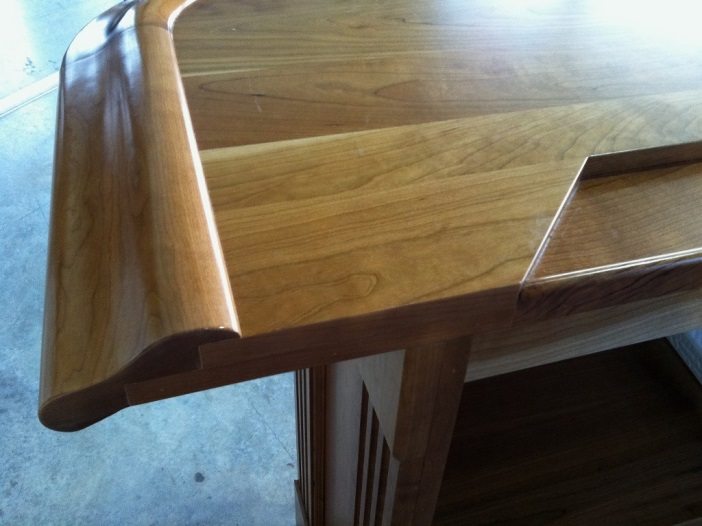 Here you can see a custom granite bar top where the end was finished by covering the sub top with inside edge trim and the BR475-3CM bar rail mitered back to itself creating a natural end to the molding and bar top.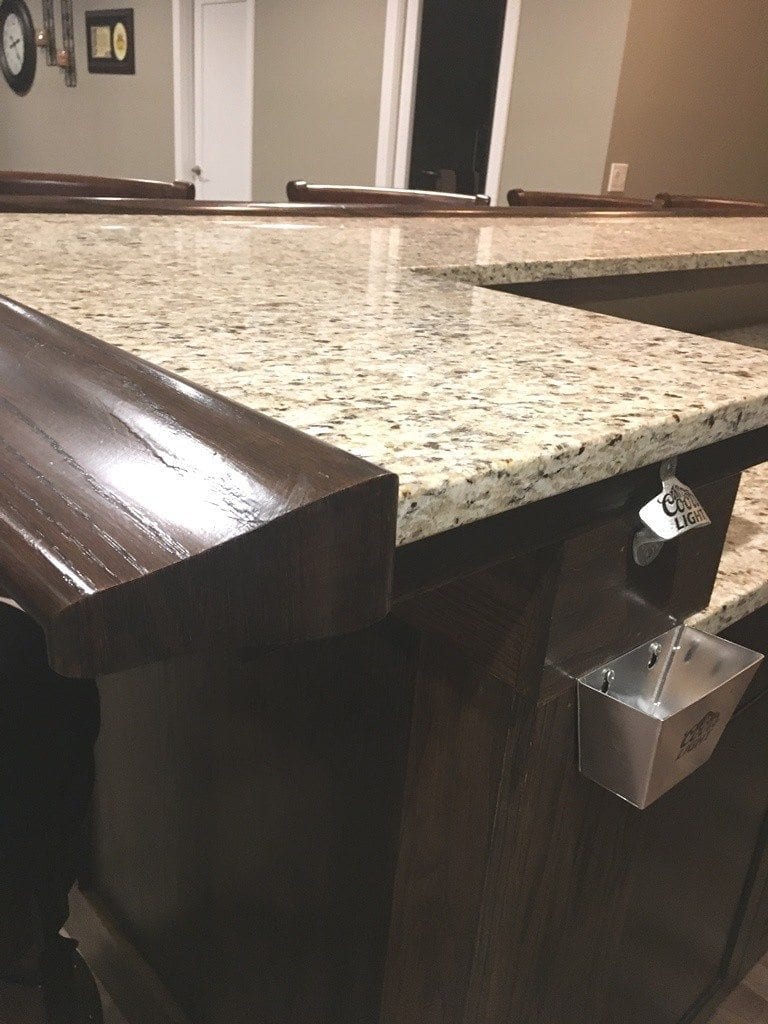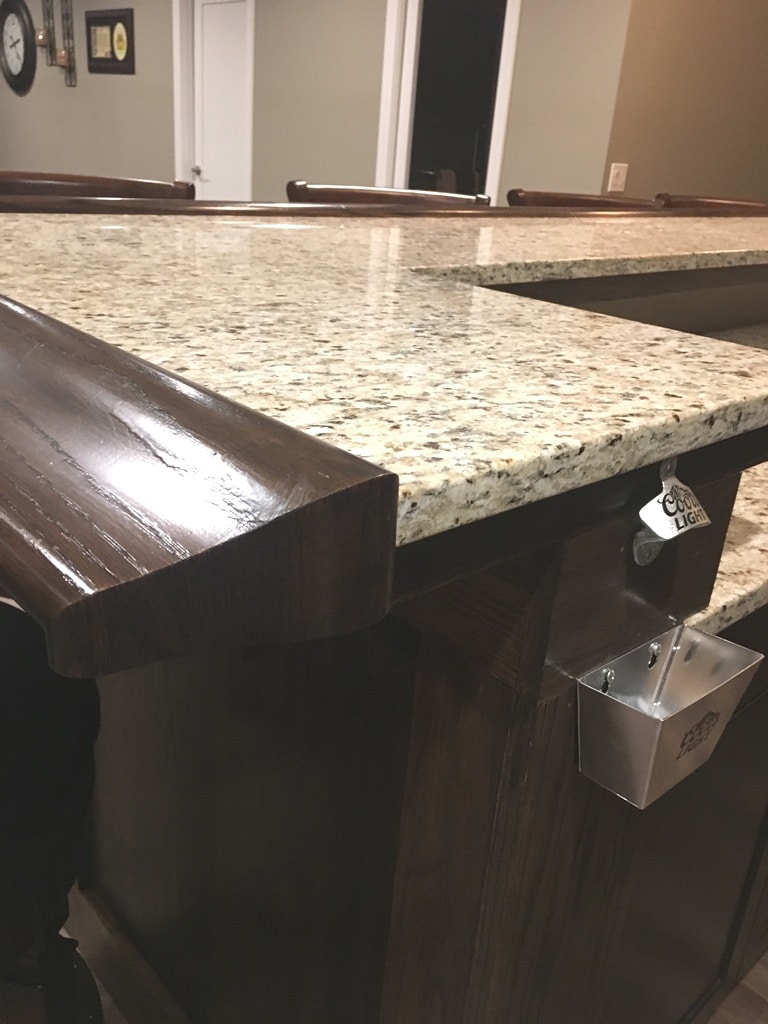 At Hardwoods Incorporated we strive to bring answers to your bar building questions by anticipating potential challenges and offer common sense solutions that look good and are done correctly. We make and use our bar building products everyday, this all we do and we know them well. Please contact us 1-844-BAR-RAIL to learn more about how to build a bar.

Thank you for considering Hardwoods Incorporated.

                                                                                               

Posted in: Bar Building, Bar Parts