Tongue and Groove Bar Top Slabs
We've been busy in the shop making bar top kits and bar rail moldings for all of our customers. Pictured below is over 140 linear feet of tongue and groove main bar top kits made from poplar for a large commercial bar project in Philadelphia Pa.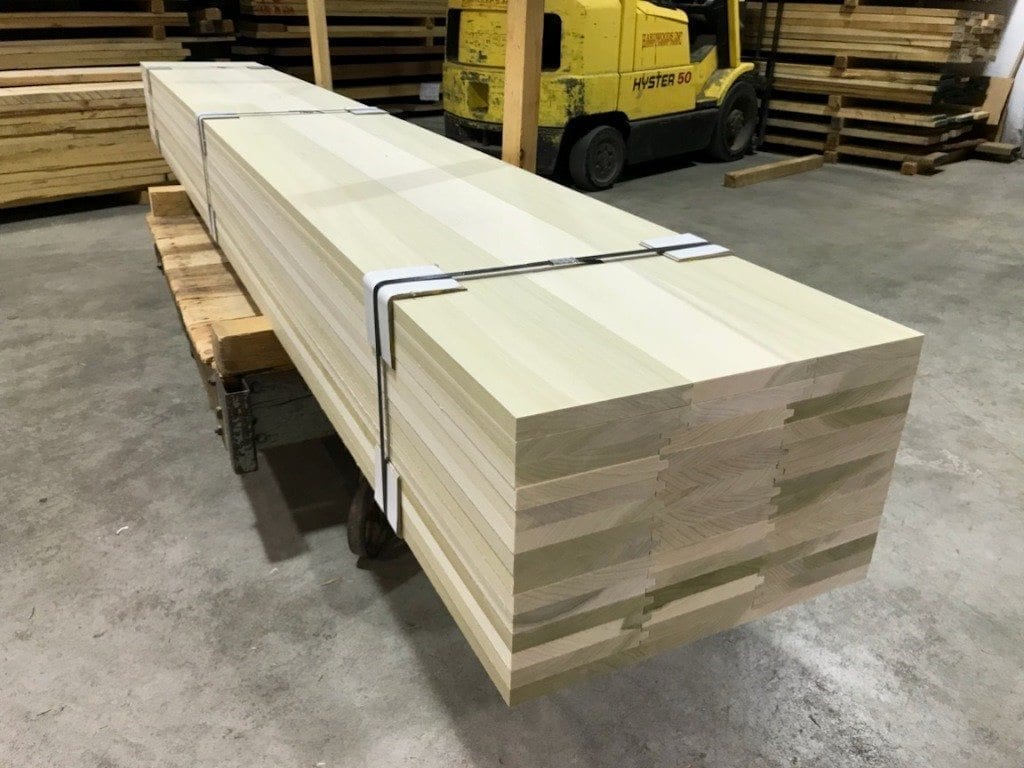 Main bar top kits are ready to assemble and install easily over your plywood subtop 1 piece at a time with screws from underneath, gluing only the top edge of the joints. A bar clamp may be used to close any open seams while attaching the planks. Clean any excess glue with a damp cloth, sand and now you are ready to add your matching bar rail, glass rail, and drip edge moldings (sold separately).
Want To Build Your Own Bar Top?
Check out our Bar Building Resources for more information on all of our bar top parts and how to install them.
Thank you for considering Hardwoods Incorporated.