Things You Need to Build a Bar (Besides Hardwoods Inc.'s Bar Rails!)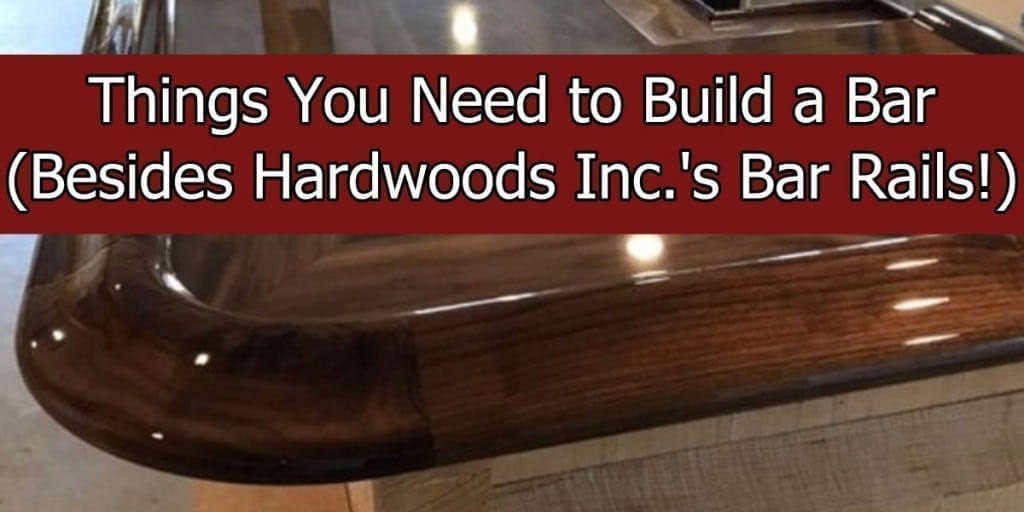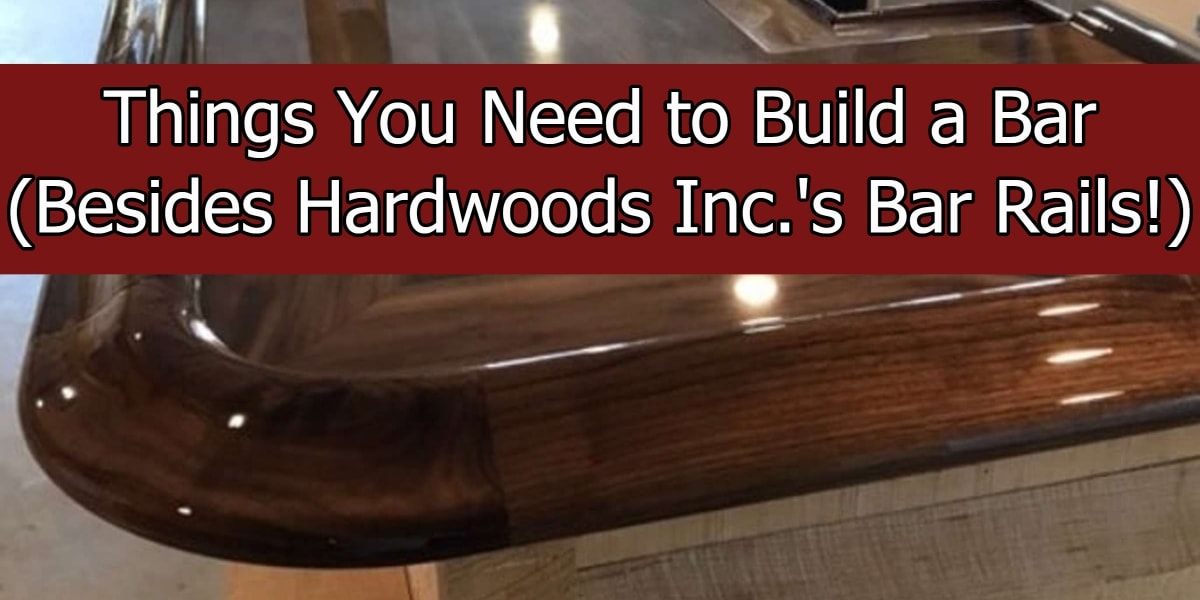 Building your first bar can seem like a daunting task. You've got all the planning, measuring, cutting, and installing, and you don't want to forget anything!
We've gathered a list of the things you'll need to build a bar – besides our high-quality hardwood bar rails!
Bar Parts
To build a bar, you're going to need some basic bar parts: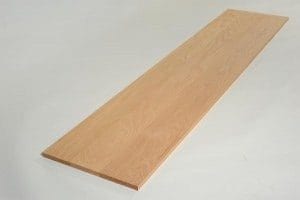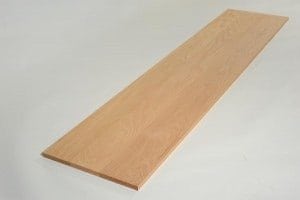 Bar Top: You'll need a top for your bar, where guests can rest their drinks. This can either be tongue and groove, like one of our quick ship hardwood bar top kits, or a live edge solid wood bar top to give your bar that rustic, natural feel.
Bar Wall: This is the solid wood piece that connects the bar top to the ground. You have lots of options for your bar wall, including one solid piece, or something built out of cabinetry for extra under-bar storage.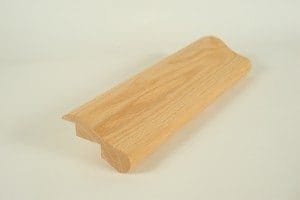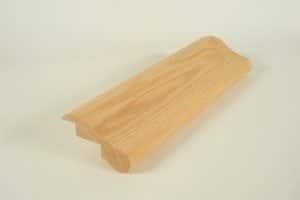 Bar Rail: Create a comfortable spot for your guests to rest their arms with a gorgeous hardwood bar rail in your choice of finish. No bar is complete without one!
Foot Rail: Let your guests rest their feet after a long day on a foot rail made of wood or metal.
Basic Tools
Keep all of these on hand for quick access as you're building your bar: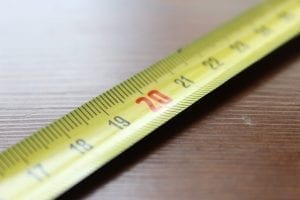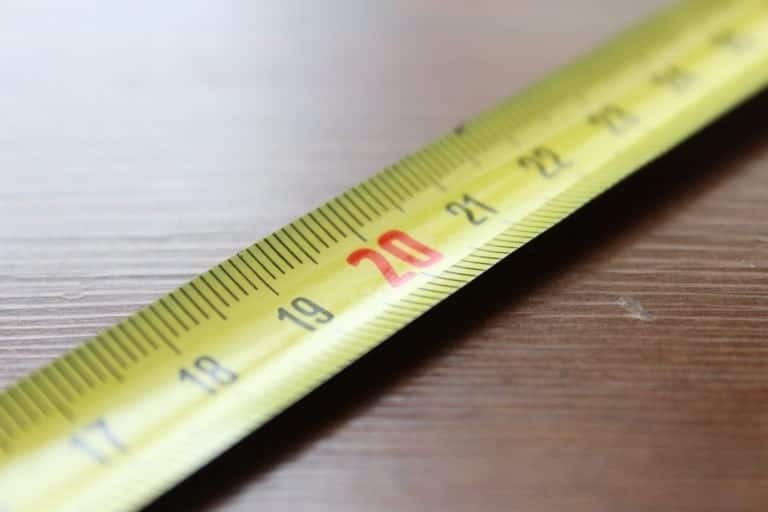 Tape Measure: The old adage to "measure twice, cut once" is important in bar-building, too. You'll need a tape measure from the beginning stages of planning all the way through to the finishing touches, so keep track of it!
Pencil & Paper: From taking measurements to sketching out your plans, you'll need a pencil and paper through the whole project.
Circular Saw: A handheld circular saw with a nice, sharp blade will be needed to cut through any wood pieces of your bar.
Sandpaper: Quality sandpaper in a variety of grains will help you get those smooth edges on all your wood pieces to keep your guests from getting splinters.
Wood Glue, Nails, & Screws: These are essential to holding together the various parts of your bar.
T-Square: Necessary to get straight corners on large solid pieces, you won't want to be without one!
Motorized Miter Box: Use this to cut and fit bar rails and other moldings.
Extras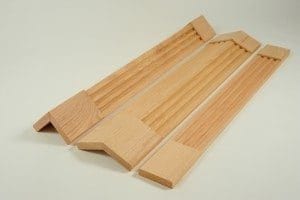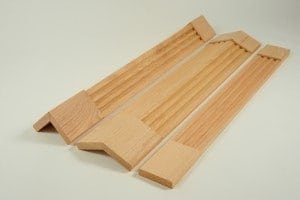 Fluted Columns & Trim: Add a great decorative element and polished, professional look with columns or trim on your bar front.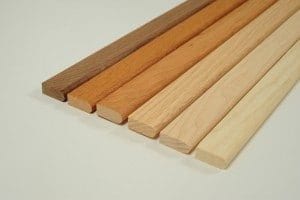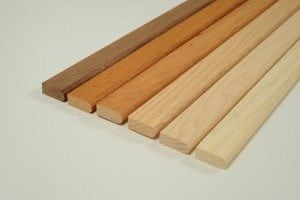 Drip Edge: Keep spills and crumbs from falling on the floor with a drip edge to match your bar rail and bar top.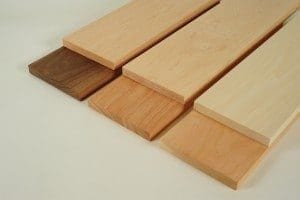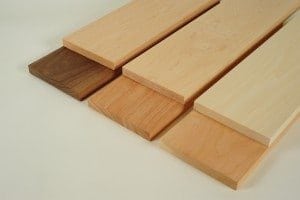 Glass Rail: Play professional bartender and line up glasses ready for drinks on a glass rail, attached to the back edge of the bar top.
All Your Bar Building Parts under One Roof!
At Hardwoods Inc., we pride ourselves on our high-quality, American-made bar rails, bar top kits, and other bar parts. We use only the best wood we can find, and everything's made in our shop in central Maryland. Call today to get your bar project started!

Tags: bar building tips, bar building tools, bar rails, bar tops, building a bar, drip edge, fluted columns, glass rail, home bar Posted in: Bar Building, Bar Parts, Bar Rails, Home Bar Tips