Themed Bars Crafted by Our Customers
One of the things that most impresses us here at Hardwoods Incorporated is the never-ending creativity shown by our customers.
They take our products and turn them into some stunning bar installations, sometimes adding their own unique themed twist to do something truly special.
Here are some of our favorite themed bars crafted by Hardwoods Incorporated customers:
Ohio State Bar – Rick B.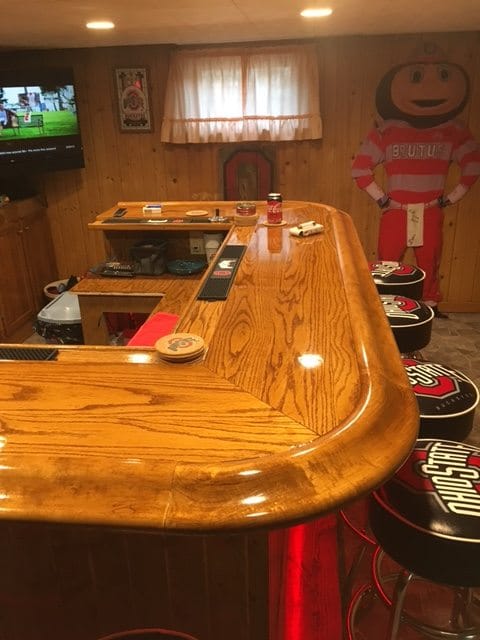 This beautiful home bar crafted by Rick B. in Greenville, Ohio, speaks to his love of Ohio State and its sports teams. From the barstools to the coasters, Rick has set up a place where everyone can come enjoy a game. There's even a Brutus Buckeye replica standing in the corner!
Biergarten Bar – Kevin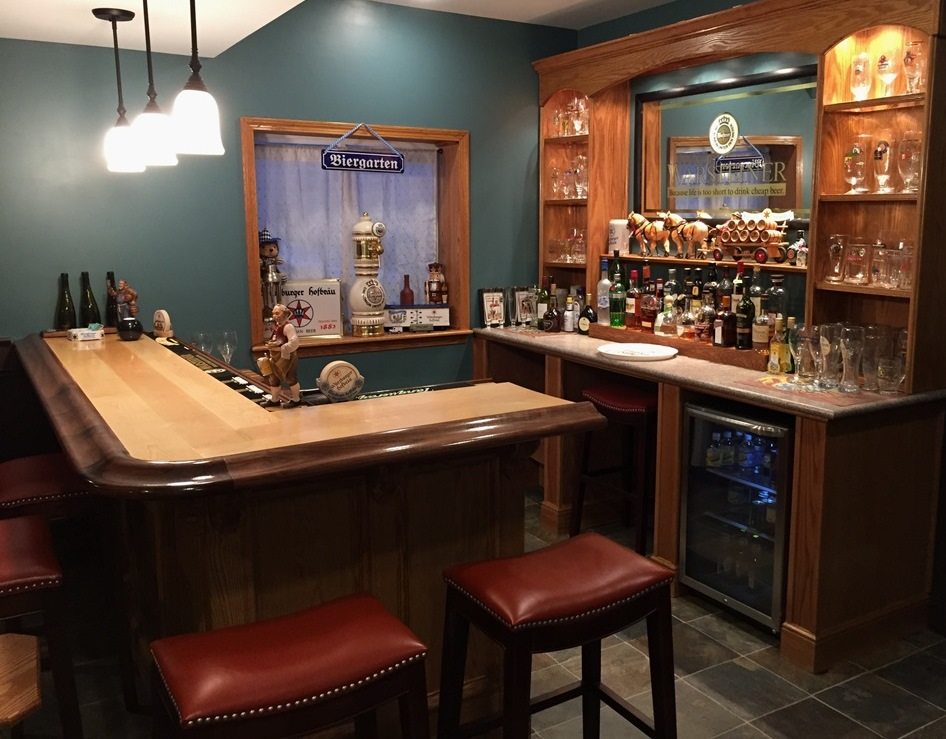 Kevin went a little old-world with his themed home bar, giving it a German biergarten theme. This one's theme is in its small details, including the signs, statues, and steins used as decor.
Tiki Bar – William B.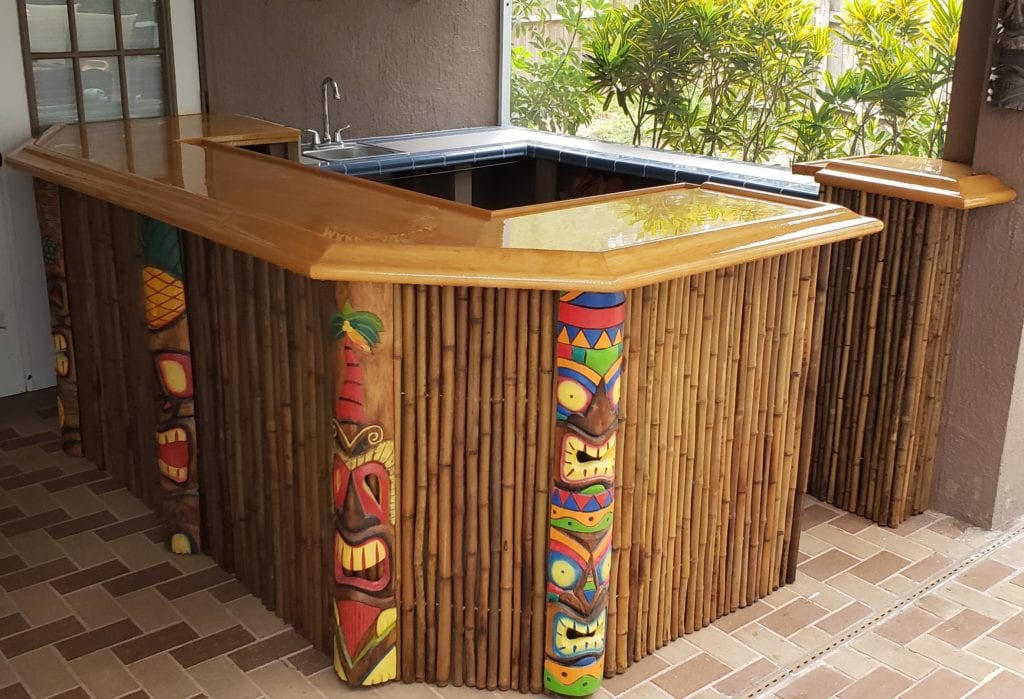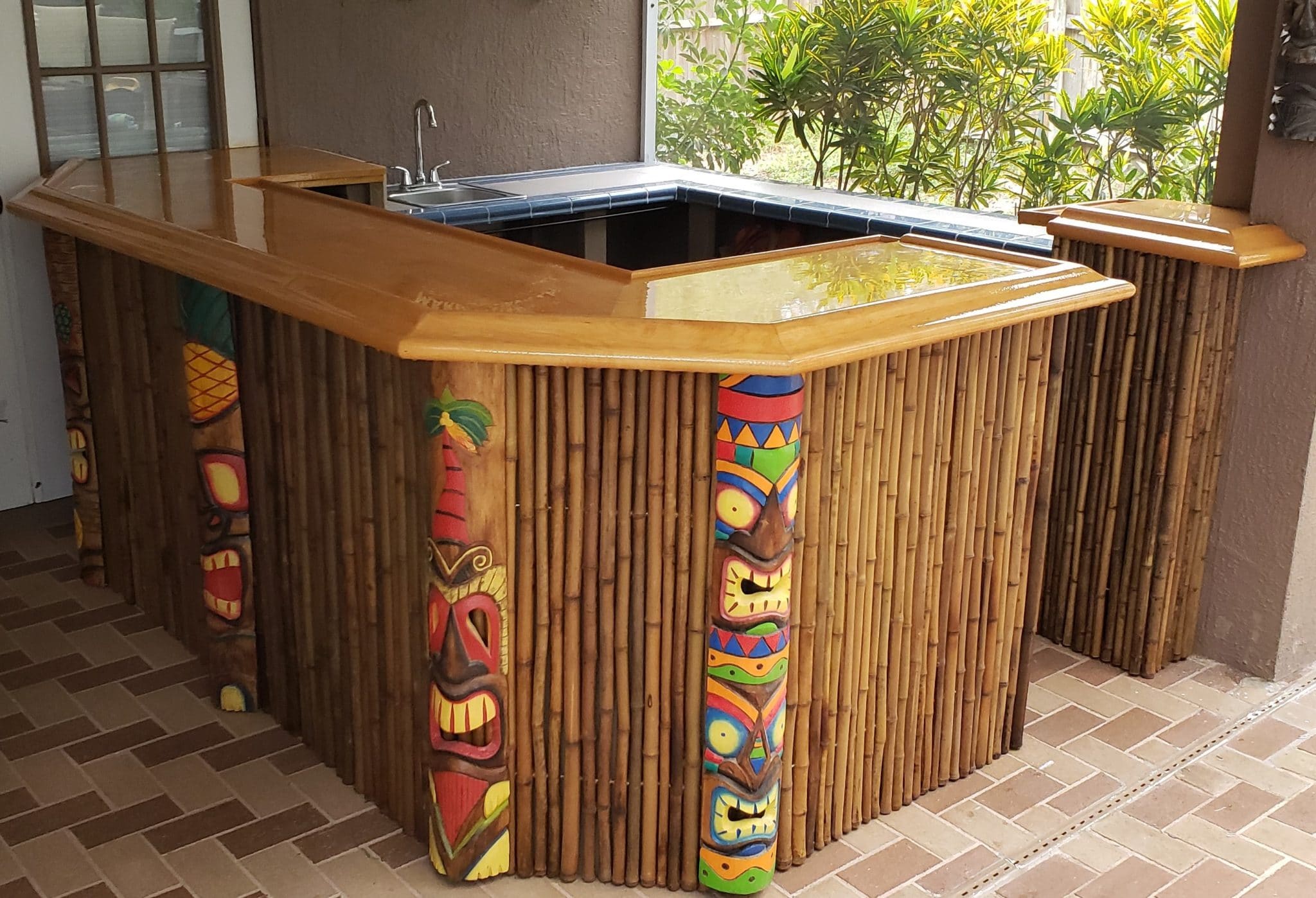 William B. gave his outdoor bar some fun flair with carved tiki decor and bamboo lining the bar's front.
Football Bar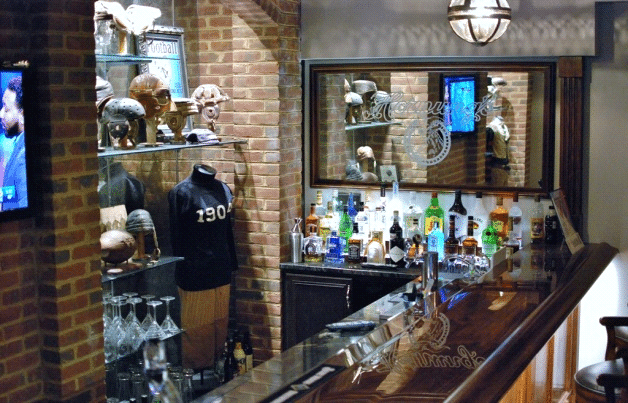 This home bar celebrates the history of America's sport with its gorgeous display of old helmets, a uniform, and other memorabilia.
Tiki Bar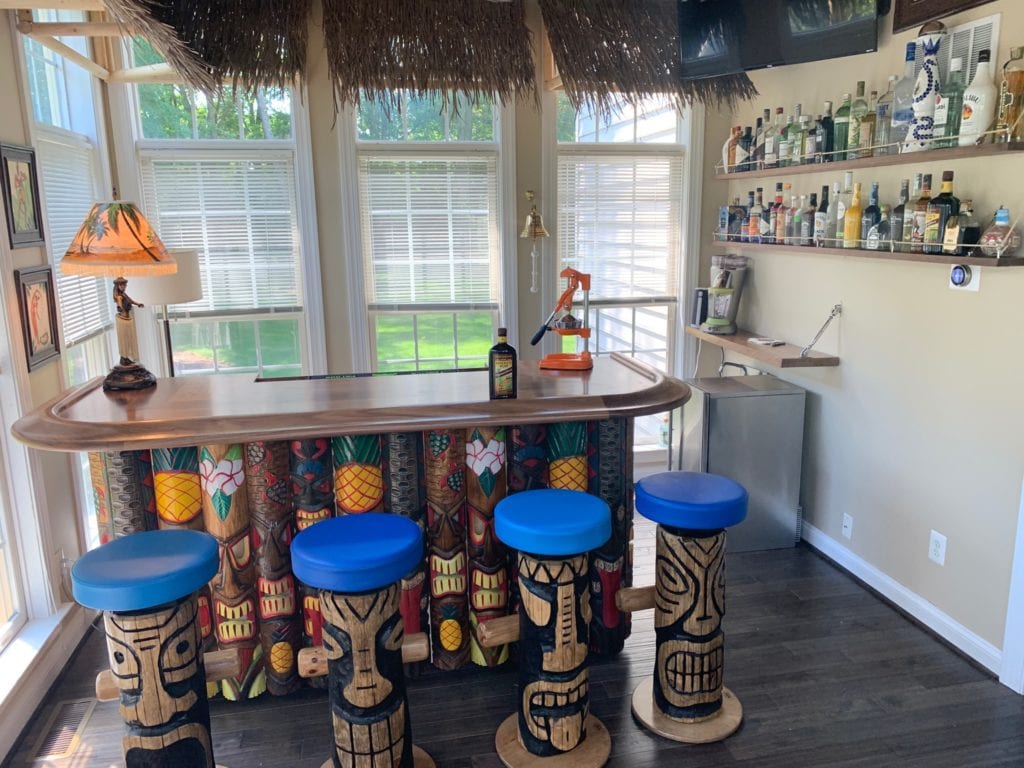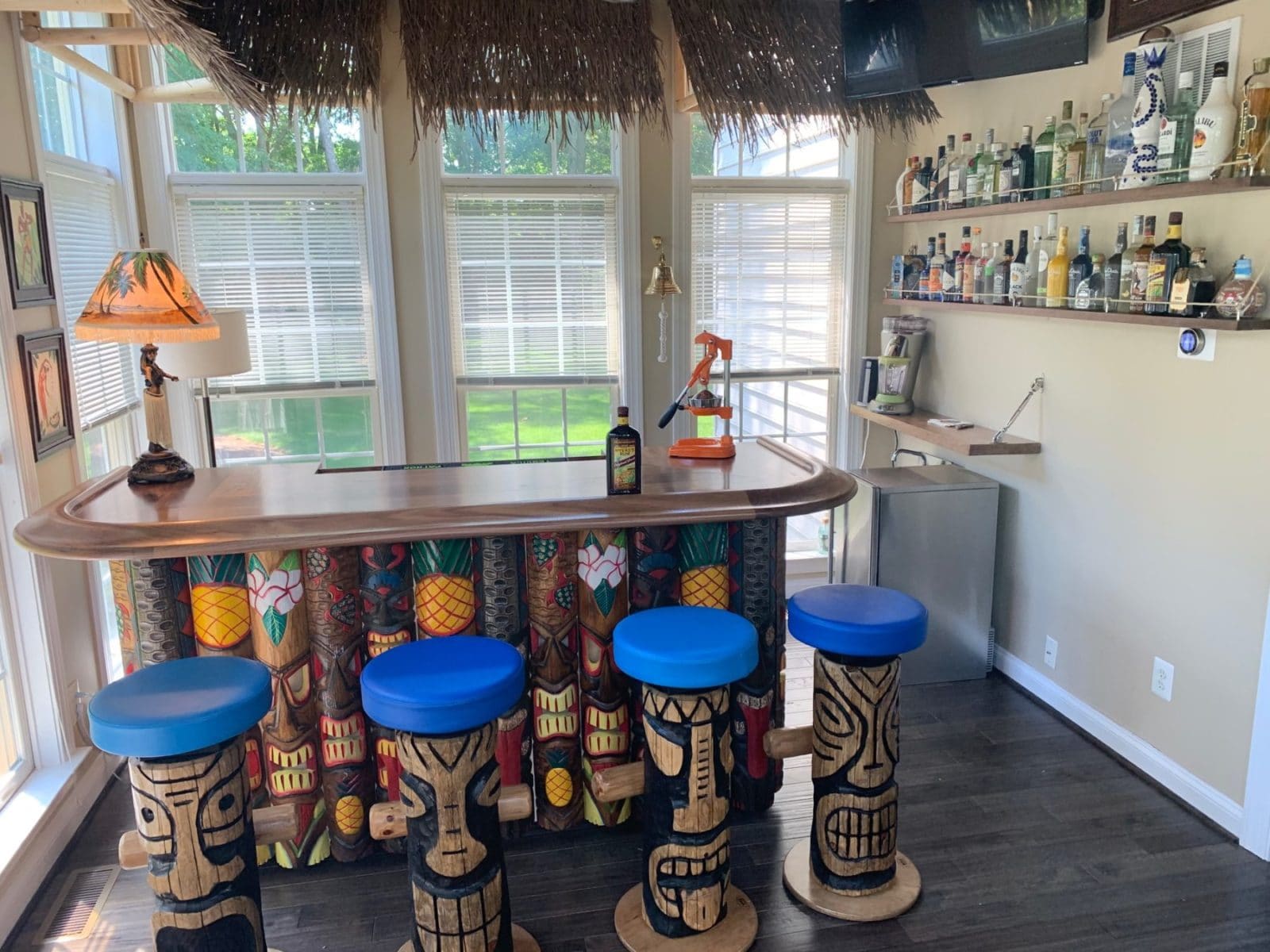 Here's another gorgeous tiki bar, complete with grass overhang and beautiful painted and carved stools.
Build a Custom Bar with Quality Parts
If you're looking to build your own custom bar – themed or not! – the team at Hardwoods Incorporated can help! We offer a full line of high-quality hardwood bar parts including bar rails, bar front parts, bar top kits, and more! 

Have questions? Email us at info@hardwoodsincorporated.com, or call us at (301) 665-9505 or (240) 285-0565.

Thank you for choosing Hardwoods Incorporated.

Posted in: Uncategorized