Planning an Outdoor Bar? Keep These 5 Things in Mind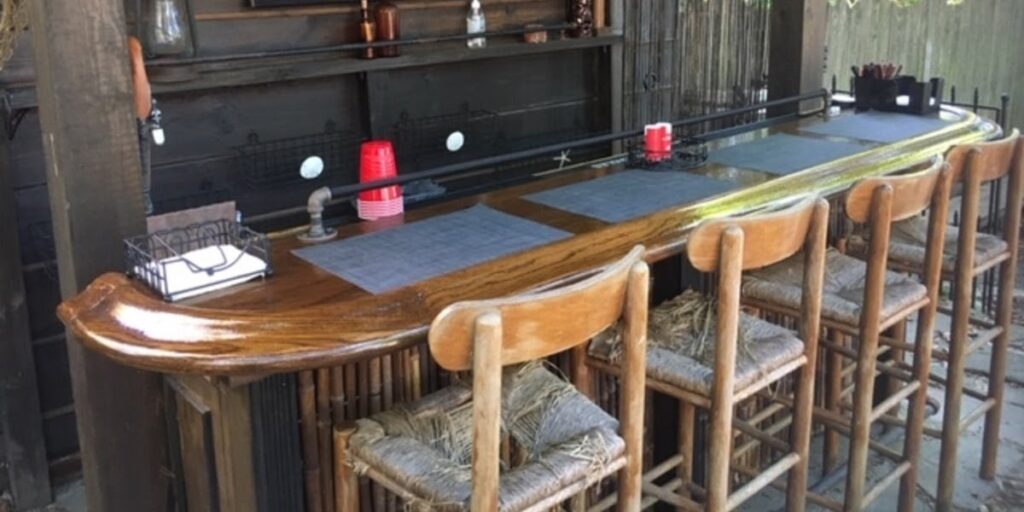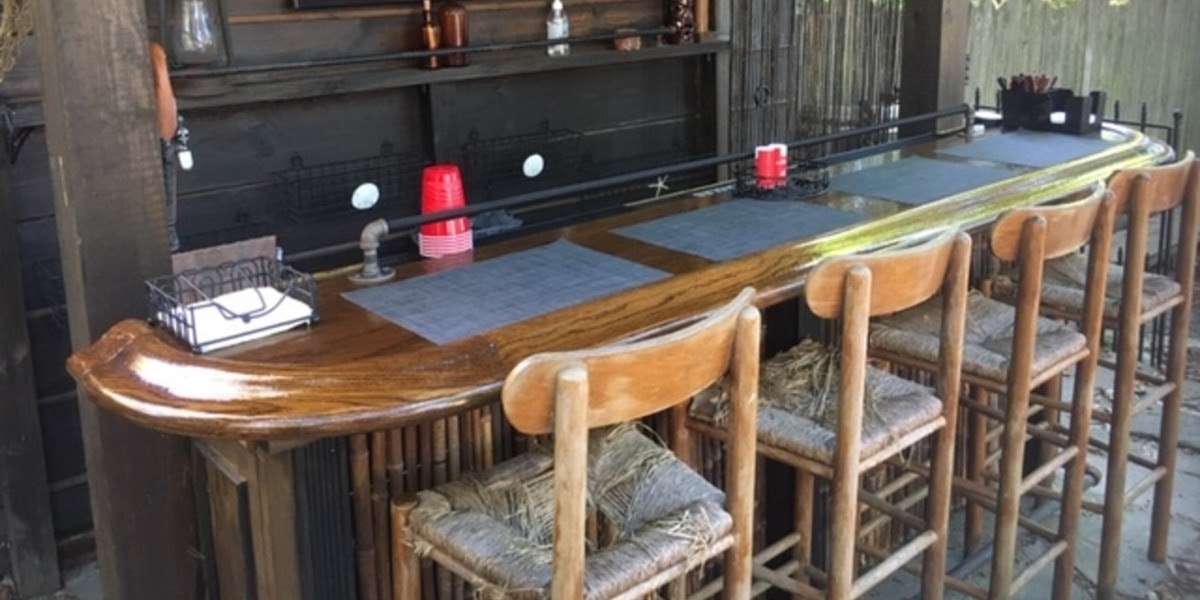 It's never too early to start planning your summertime projects, and spending the cold winter months getting all the details nailed down can help make your projects go more smoothly once the weather warms up again.
If building an outdoor bar is on your summertime to-do list, here are 5 things you should keep in mind when planning your project:
Covered or Uncovered?
Depending on where you choose to locate your bar, it may be covered by an overhang, awning, or even located under a gazebo.
The cover offered by these structures gives you a touch more freedom of design than if you are planning a completely exposed, open-air outdoor bar.
If you can reasonably expect that your outdoor bar will have some shelter from the hot sun or pounding rain, for example, you don't have to choose quite as sturdy materials as you would for something that's going to be at the full mercy of the elements. For example, you may be able to get away with including more wooden elements in your outdoor bar that's located under cover than one in the middle of your backyard.
Regardless of your choice, you will need to factor some sort of weather cover for your bar into your plans. This could be a simple tarp that goes over your bar during the winter, or could be something more sturdy for better protection.
Space Constraints
The amount of space you're able to dedicate to your outdoor bar is a major determining factor in whether you'll be able to include all the features you'd like.
If you've only got a small area where you're planning to build, you may have to do away with appliances or storage space in order to maximize the space you use for mixing and serving drinks.
Larger build footprints will allow you to include more options, such as refrigeration, storage, and seating.
Get a rough idea of how large the area you're planning to build in is so that, as you continue your planning through the winter, you have an idea of how many of those cool extras you really can plan to include. It's better to have an idea early on that you're going to have to limit yourself than to get far into planning and have to start cutting back.
Power & Water Access
You can't run a refrigerator or blender without electricity, and you won't be able to wash glasses without water.
Your planned bar's location in proximity to power and water is going to be an important determining factor in whether you'll be able to plan these amenities for the bar itself, or whether you'll have to tote things back and forth from the house.
If you've got electrical access, be sure it's strong enough to safely make it out to your bar area to run the appliances you want to include. In the event that you're worried about permanently keeping a bar refrigerator hooked up outdoors, consider one that's portable so you can roll it out to the bar when you need it, but it can go back under cover or indoors when you don't.
Seating Options
When most people think of a bar, they think of traditional bar stools that stand a bit above the ground and have upholstered seats.
Planning seating for your outdoor bar gives you more options, however, and you likely will have more space to accommodate more people and get creative than you would if you were building indoors.
While you can still utilize bar stools – just ones built for outdoor use – don't limit yourself to that in your planning. Stone benches, picnic tables, and patio furniture can all serve as seating for your guests using the outdoor bar as well as offer places to sit when your bar isn't in use.
Since you also have more space to work with outdoors, consider designing seating in grouped areas instead of as one cohesive thing. Scatter some tables and chairs in one area, an outdoor couch around a fire pit in another, and a picnic table with benches in another area.
This gives your guests more options for gathering and offers you the ability to entertain more people at once.
Proximity to the Indoors
No matter where you locate your outdoor bar, chances are good you won't permanently keep a lot of things – liquor bottles, appliances, and glassware, for example – stored in it. This is especially true if your bar won't have any electrical or water access, causing you to transport drinks from inside the house whenever you entertain.
When planning your bar, consider how far away the bar is from the nearest indoor exit, and from the space where you're likely to store the items you need to entertain.
If it will be far away, you may want to invest in something that makes carrying items to and from the house easier, such as a rolling cart with high sides so you don't damage glassware in transit.
Additionally, you'll want to invest in options for keeping your drinks cool while entertaining if you won't have access to refrigeration or ice outdoors. Nothing's worse than a warm beer during a party in July!
Quality Products to Build Outdoor Bars
At Hardwoods Incorporated, we are the internet's premium provider of high-quality hardwood bar parts such as bar rails, bar tops, and bar parts for indoor and outdoor bars. All our parts are milled in-house using top-quality hardwoods for your satisfaction.

Need some help building your bar? Check out our Bar Building Resources page where you can find a full library of resources to help you plan and execute your project. If those don't help, email us at info@hardwoodsincorporated.com, or call us at (301) 665-9505 or (240) 285-0565.

Thank you for choosing Hardwoods Incorporated.

Posted in: Bar Building