How Much Bar Rail Do I Need?
Not sure how much bar rail molding and parts to order? Don't see the wood specie or lengths required to complete your home or commercial bar top? Please Contact Us by phone, 1-844-BAR-RAIL, or by email. Our staff is eager and ready to answer pre-order questions and make recommendations for your specific bar project. You may also send us a rough sketch, finished drawing or picture of the bar you want to build and we will respond with our suggestions on the best methods, bar building materials and shipping options to achieve your goal.
At Hardwoods Incorporated we stock a large selection of bar building materials, we offer options for custom fabricated bar parts and provide technical support after the sale as well. If you are unfamiliar with construction or woodworking terminology or are just unsure how to get started please contact us, we welcome the opportunity to help the novice as well as the accomplished residential or commercial builder. We will make you feel right at home. For more information on building a bar, check out our bar building resources page to view tutorials and videos to help you get started building your home or commercial bar.
Thank you for considering Hardwoods Incorporated.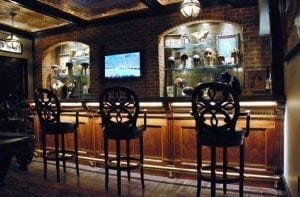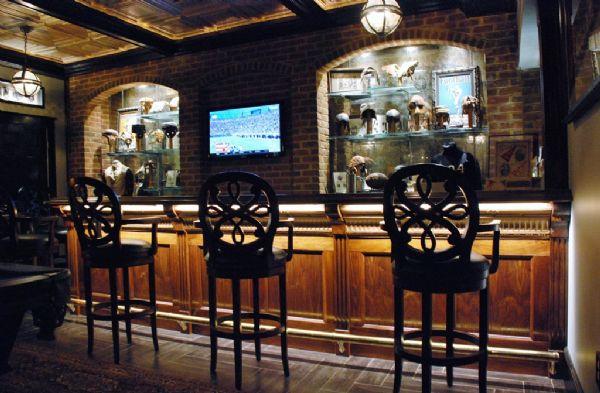 Antique Football : Thanks to Hardwoods Incorporated for manufacturing the materials that made this dream man cave a reality!

Posted in: Bar Building, Bar Rails