Hardwoods Incorporated One Stop Bar Building Shop.
Choosing the right bar rail molding for your bar is as important as the bar top itself. By any name; bar top rail, wood bar armrest molding, or Chicago style bar rail, it is the first thing you notice on any bar top and is the only part of the bar you really come in contact with. Whether building a small home bar out of walnut or a large commercial bar from hickory it is essential to have a bar rail molding that matches the size, scale and wood of your bar design. Consider building a bar from a figured domestic wood or an exotic hardwood and don't limit yourself to one profile and a couple of wood species. Check out all your options and the seven different bar rail molding profiles available at Hardwoods Incorporated offered in a wide variety of domestic and exotic hardwoods.
Pictured below: BR475-S The Original Chicago Bar Rail Molding.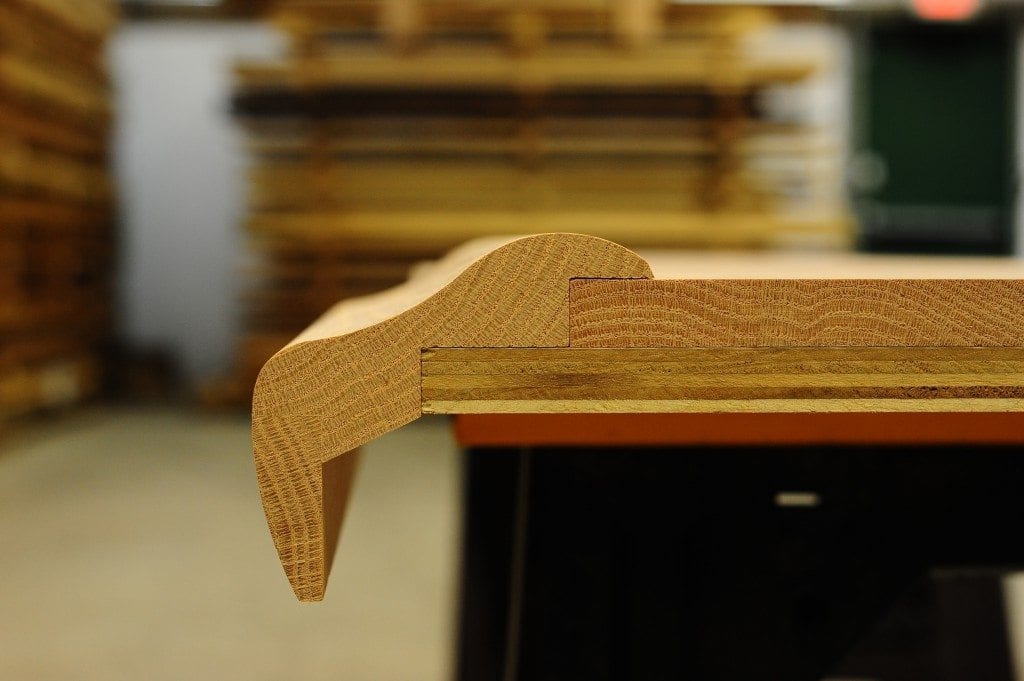 Pictured below: BR450 Traditional Wood Bar Arm Rest Molding shown with optional drip edge trim.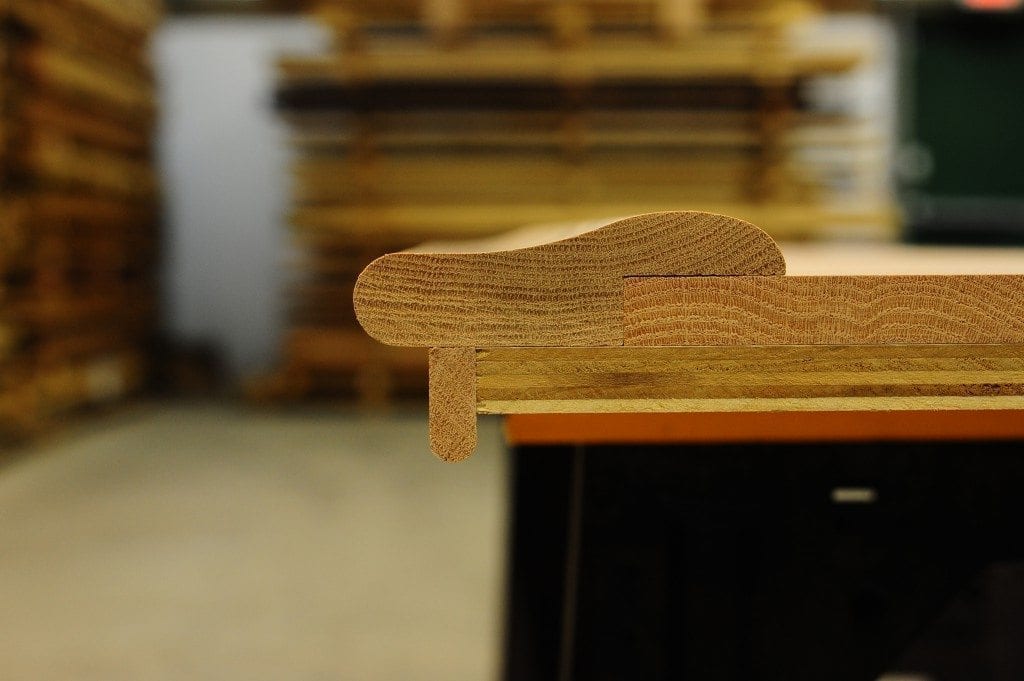 Want to cut corners in a good way? Try adding a 6 inch or 12 inch bar rail radius corner to take the edge off. A curved bar rail will add a custom look while adding a much softer corner than the typical miter. Another advantage of using radius corners is they cut down the amount of straight bar rail required and all the cuts are straight. To make the installation of your bar rail as easy as possible, pick the bar rail and matching radius corner system that does NOT require any special shims or extra layers of plywood to complicate things saving you time and money.
Try Hardwoods Incorporated. We provide installation instructions, how to videos, bar top preparation instructions, templates and more on our website making installation very easy.
Nothing says custom made more than the addition of a curved bar rail molding made from a figured domestic or exotic hardwood. For more information on how to select a bar rail and radius corner for your home or commercial bar please contact us or call 1-844-BAR-RAIL
Thank you for considering Hardwoods Incorporated.