Don't Go out: 9 Reasons to Build a Home Bar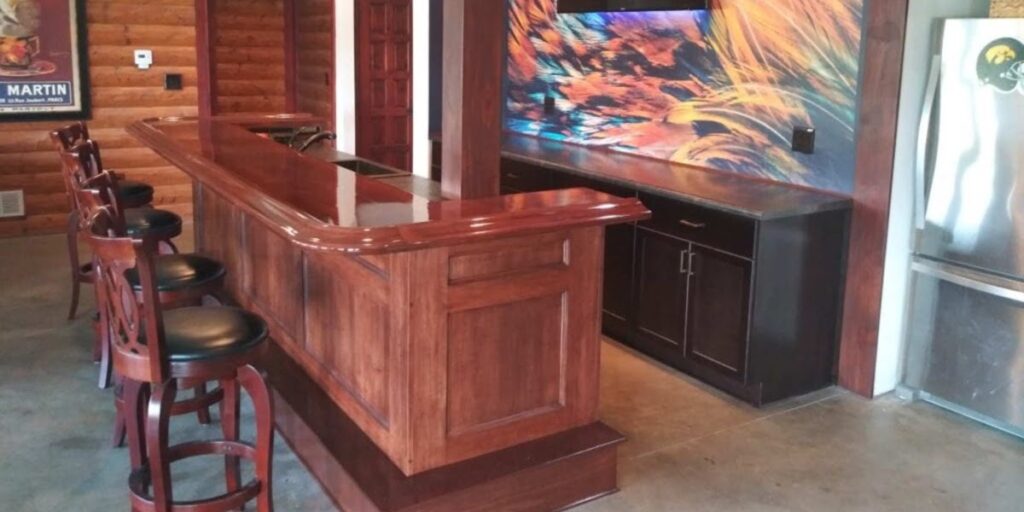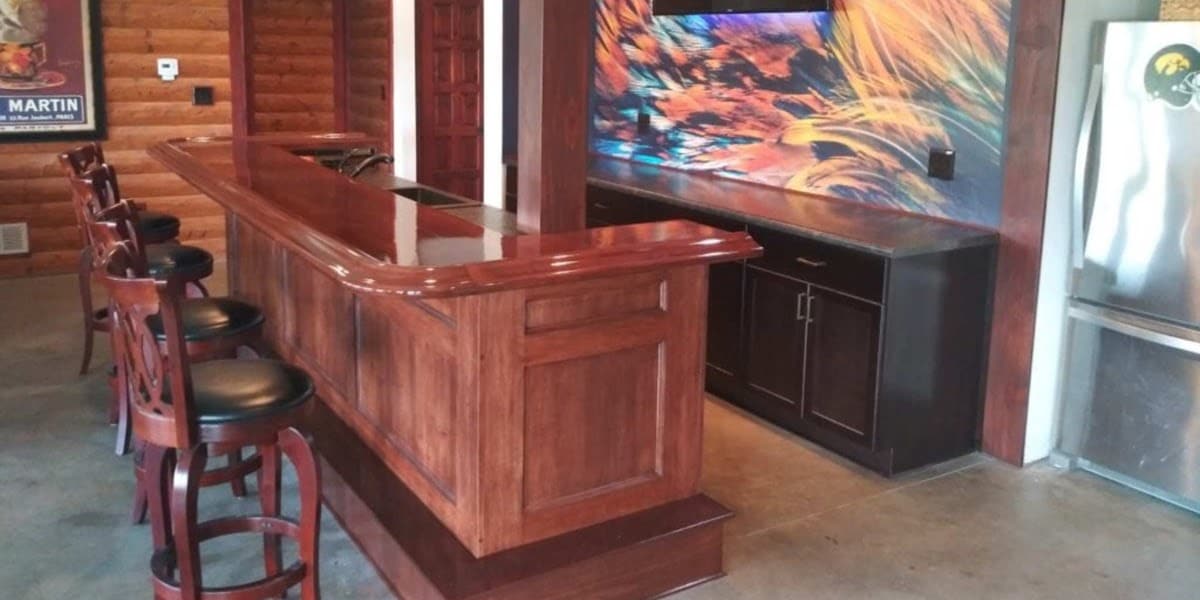 Spending an evening at the bar with your friends is many people's idea of a great time. The drinks, the conversation, and the laughter all come together to make for some memorable nights.
To keep the fun going, you've entertained the idea of building your own bar at home. You'd have the same sense of fun and create a gathering place for your friends without ever having to leave your house.
At Hardwoods Incorporated, we make it our mission to help anyone who wants to find the best products to build a home bar make their dreams come true.
If you're considering building your own home bar, here are 9 great reasons to make the jump:
You Have Control
Have you ever been to a bar that doesn't have comfortable seating, or that plays awful music? Or maybe you find that the place your friends like to go on the weekends overcharges for your favorite draft.
When you own the bar, you're in control.
You get to decide every detail, from the type of chairs and bar stools to what brands of alcohol you keep on hand, how you want the bar itself oriented to the decor on the walls. And you have complete control over the playlist and TV channel choices.
This means you get all the fun of owning your own bar without the risk of starting your own business.
Try New Things
If you're an experimenter when it comes to your drinks, building a home bar is a perfect excuse for you to continue trying new cocktails.
Just stock up on all the basic ingredients, look up recipes (or create your own), and get mixing!
Your friends and family are sure to be willing taste-testers, giving you even more excuse to have people over to hang out.
No Overcrowding
Busy bars certainly have their place, but when you've had a stressful week and just want to be able to relax, an overcrowded space is often the last place many of us want to be.
When you have a home bar, there's no elbowing other people out of the way for a spot at a table, no attempting to charm the bartender into pouring your drinks before someone else's, and infinitely better snacks.
Create Atmosphere
Whether you want to get the look and feel of the pub down the road or you'd like to create a classy space for enjoying a top-shelf cocktail, the blank canvas of designing your own home bar allows you to do just that.
Since you make all the decisions, you get the freedom to design the space just how you want it. Put TVs on every wall if you want, or swap out the bar stools for comfy couches.
Whatever makes you happy and allows you to feel you're relaxing with your friends, you can make it happen in your home bar.
No Waiting for the Bathroom
One of the major struggles of going out to bars is being able to get to the bathroom when you really have to go.
And whether or not that bathroom will be clean when you actually do get in there is a huge gamble.
When you have your own home bar, you never have to worry about there being a big line for the bathroom, so you can go whenever the need arises. Plus, since you're the one cleaning the place, you'll know the bathroom's clean as long as you've recently done the job yourself.
No Driving
Those ad campaigns of the '90s were powerful for a reason – Drinking and driving is a really bad idea.
If you're drinking at home, and your friends have couches and guest rooms to sleep in if they overindulge, there's no temptation for anyone to get behind the wheel.
Save Money
Sure, building your own bar is more expensive than going out for drinks one night. But, over time, you will undoubtedly save money on your nights with friends.
For the price of a couple rounds of margaritas in most bars, for example, you can stock all the ingredients for multiple rounds of margs to pair with your Taco Tuesdays.
And, if you convince your friends to pitch in a bit to help keep the bar stocked, the cost goes down even more.
No Closing Time
Have you ever found yourself wanting to keep the party going even after last call?
When the bar is in your own house, there is no such thing as "last call." You and your friends can imbibe anytime – day or night – and the bar never closes for holidays.
Good Company Only
It wouldn't be a night out at the bar without that creepy guy sitting on the other side of the room, or the person who gets too loud when they've had a few too many.
Having a bar in your house means you only have to invite the people you want to be around, and you can ask them to leave, too. No fights, no bouncers, no unwanted flirting.
Build a Bar with Hardwoods Incorporated
Does the idea of building your own bar sound appealing? Get the job done right with premium hardwood bar parts from Hardwoods Incorporated.

We carefully select the wood we use for our bar rails, bar tops, and other bar parts, milling them all in our shop in the United States.

Need help getting your project off the ground? Email us at info@hardwoodsincorporated.com, or call us at (301) 665-9505 or (240) 285-0565.

Thank you for choosing Hardwoods Incorporated.

Posted in: Bar Building