DIY Home Bars
Our customers are building fine looking home bars and occasionally they send us pictures of their work. We want to share with you several recently completed bars crafted by do-it-yourself'ers throughout the USA.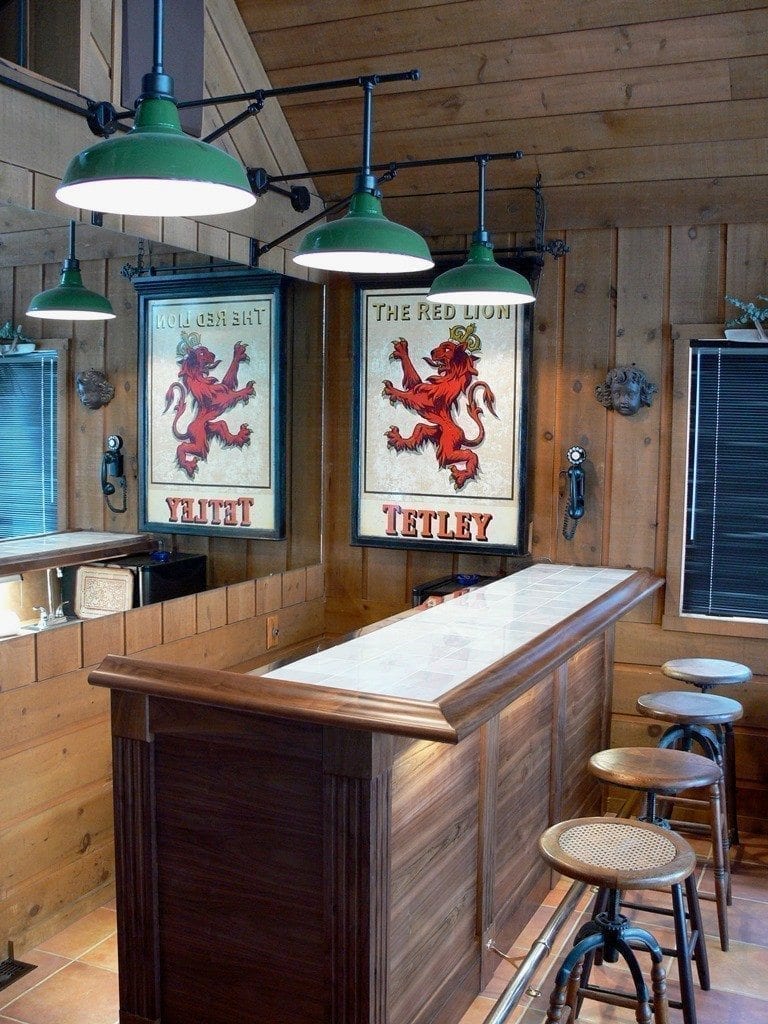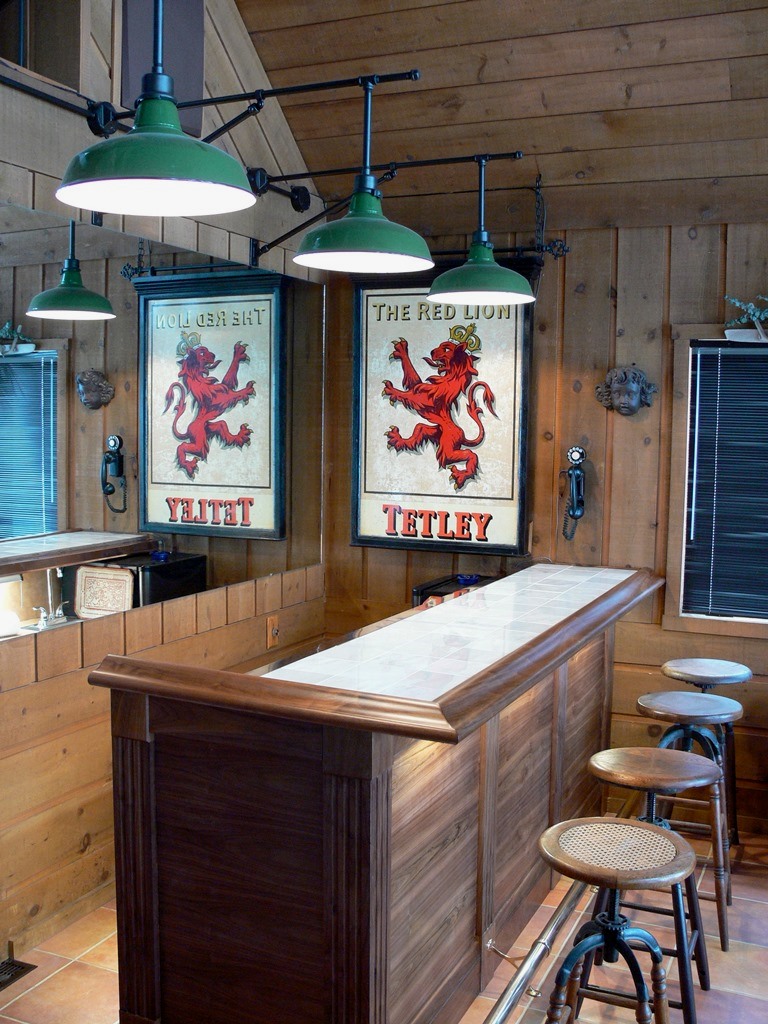 In this picture we see a nice little home bar made from American Walnut trimmed with baseboard molding, cap molding, fluted columns and a brass foot rail.The bar top features a granite tile top trimmed with a walnut Chicago style bar rail molding. Perfect for 4 bar stools and one on the end.
Get this look: Bar front fluted column & BR 475 bar rail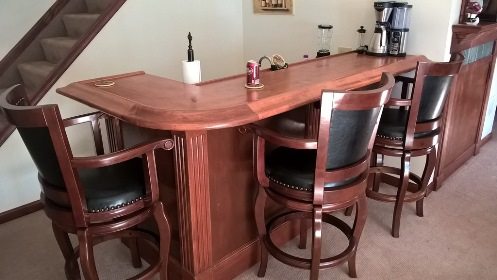 Here we have an L shaped home bar crafted from northern hard rock maple nicely finished with a custom radius bar rail corner. The bar base is finished with a maple veneer plywood overlaid with bar front fluted columns and trim kits. A warm medium maple stain and top coat is the finishing touch.
Get this look: Bar front fluted column & BR475-radius-corners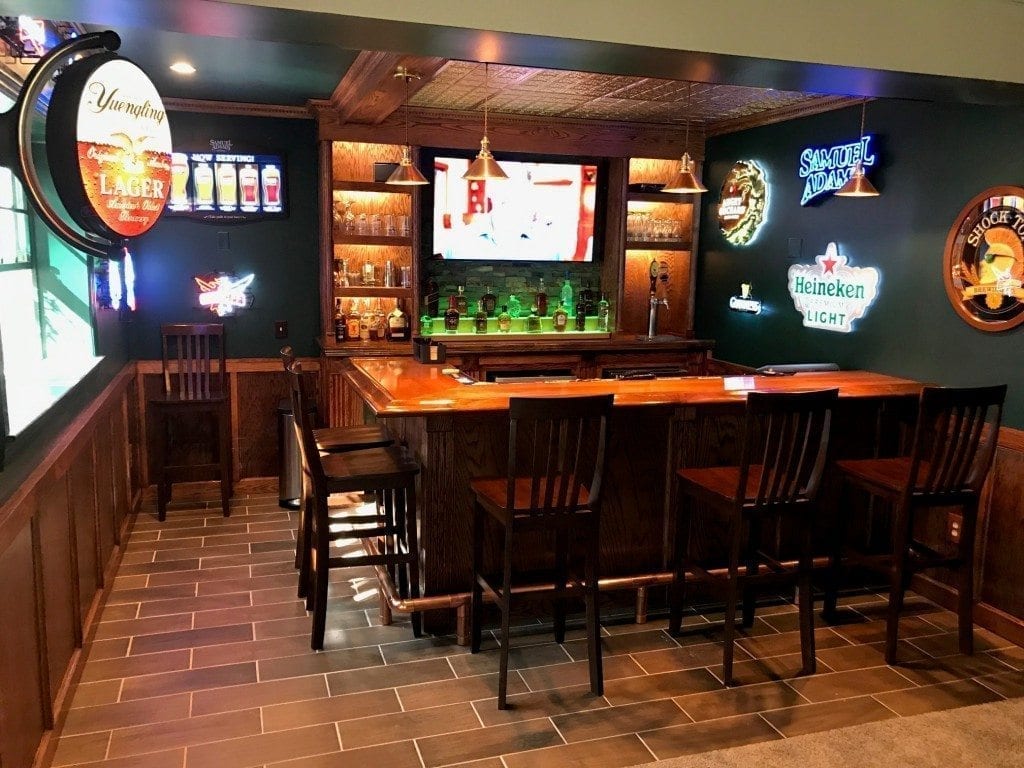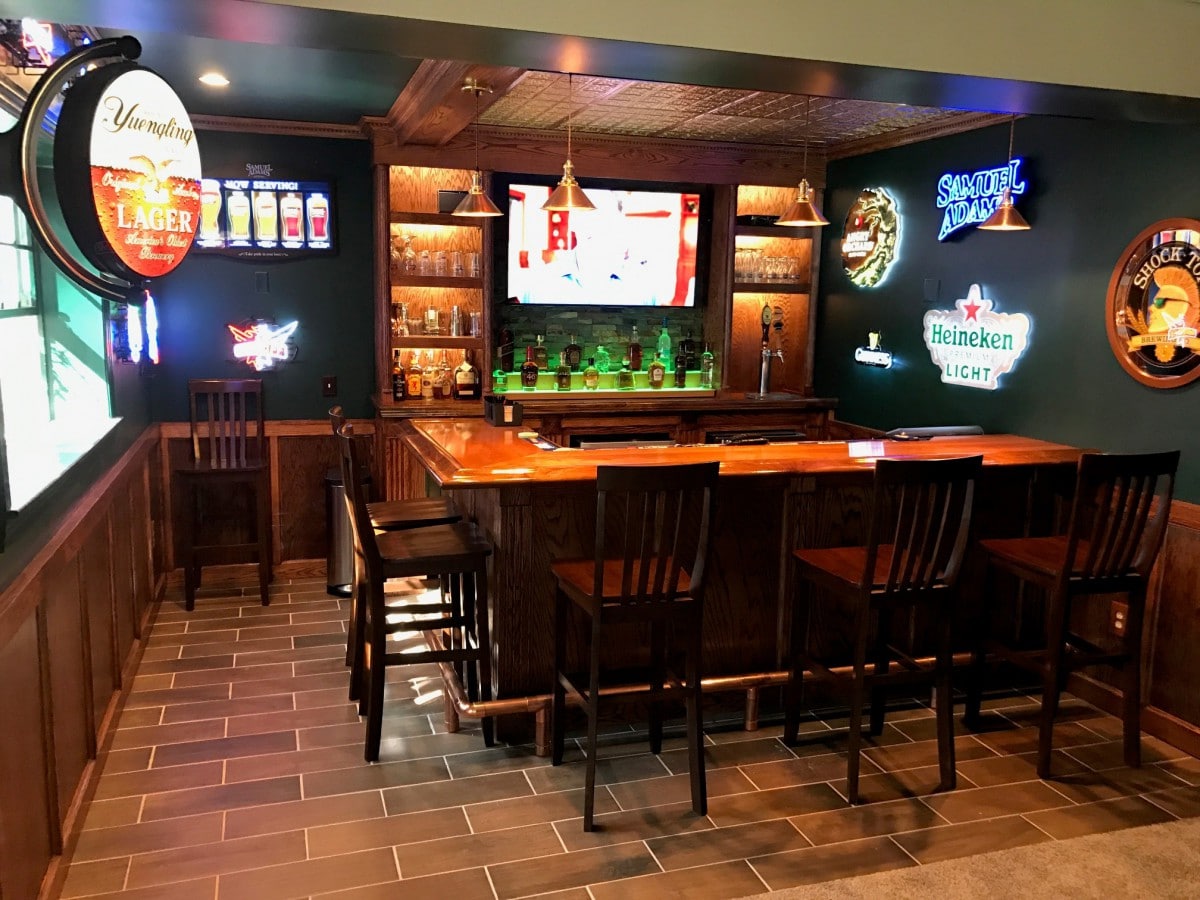 Here we have the perfect home bar for entertaining, a good size L shape bar with seating for 5 to 6 plus the bar tender. This bar includes a fully loaded back bar with a step up bottle display, glass storage and beer tap. The tin ceiling, wainscoting, beer signs and TV screen complete the American Pub look.

Looking To Build Your Own Bar?

Check out our Bar Building Resources where you will find all the information you need, start to finish along with our full range of bar rails, bar front parts, and bar top parts to complete your dream bar!

Thank you for considering Hardwoods Incorporated.

Posted in: Bar Building, Bar Parts