Customer Project Spotlight: Mark G.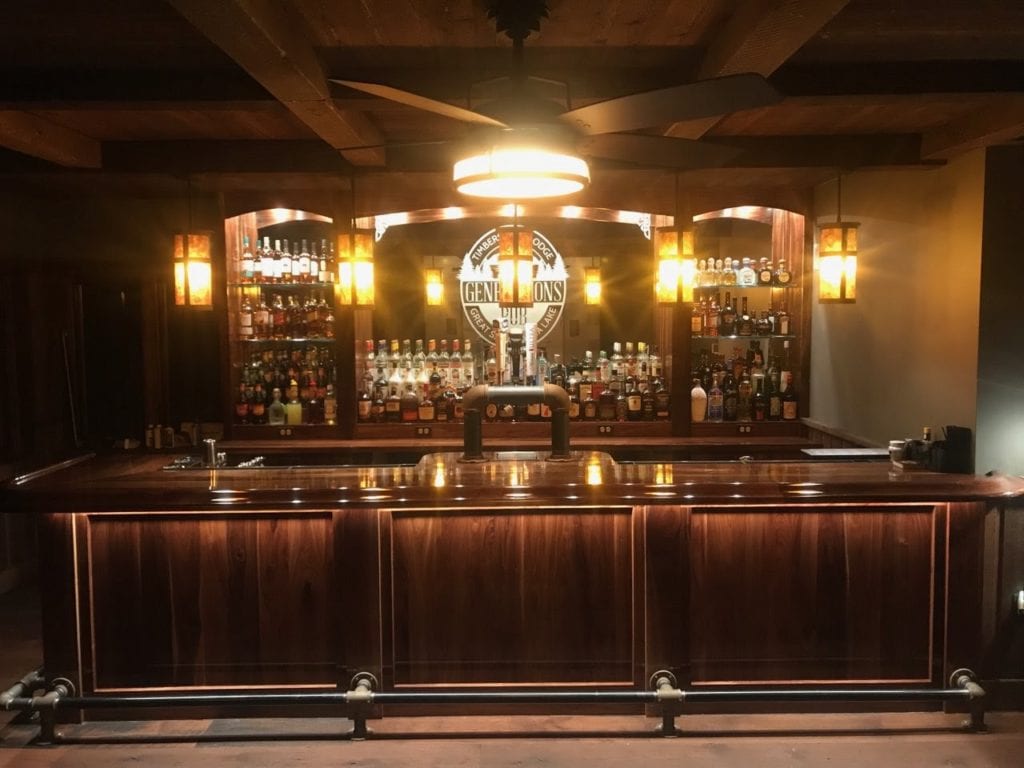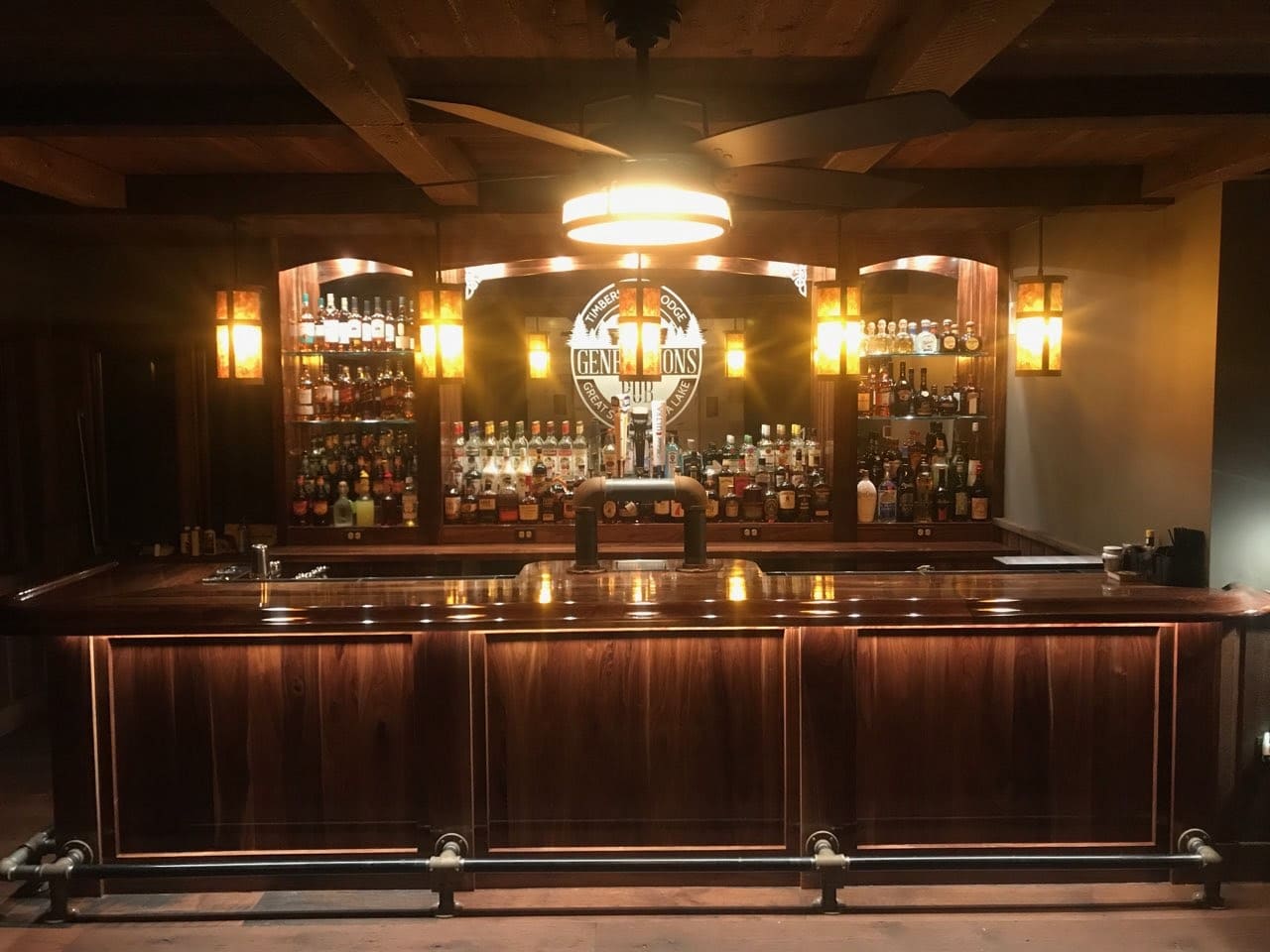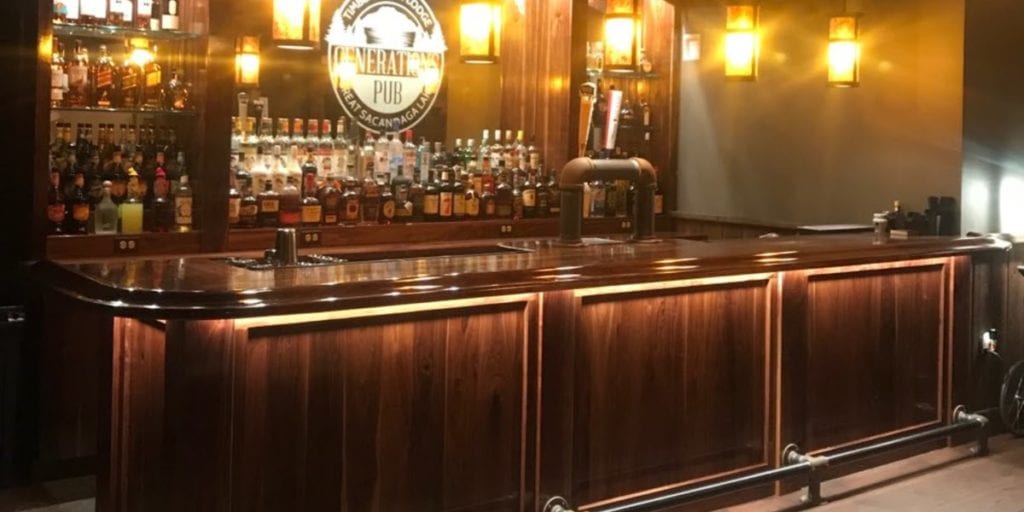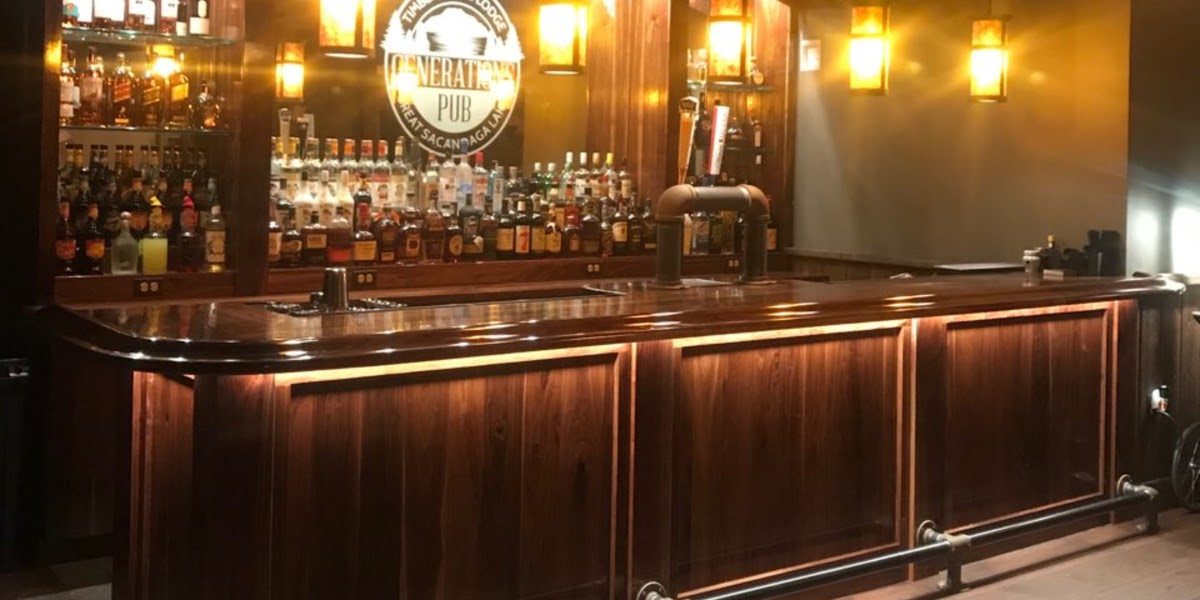 Our customers continually surprise us with their creativity and craftsmanship in using our products to create their own custom bars.
Today's project comes from Mark G. at the Great Sacanaga Lake in Latham, NY.
He wanted a place where he could gather to host parties, and also a space he could enjoy on his own.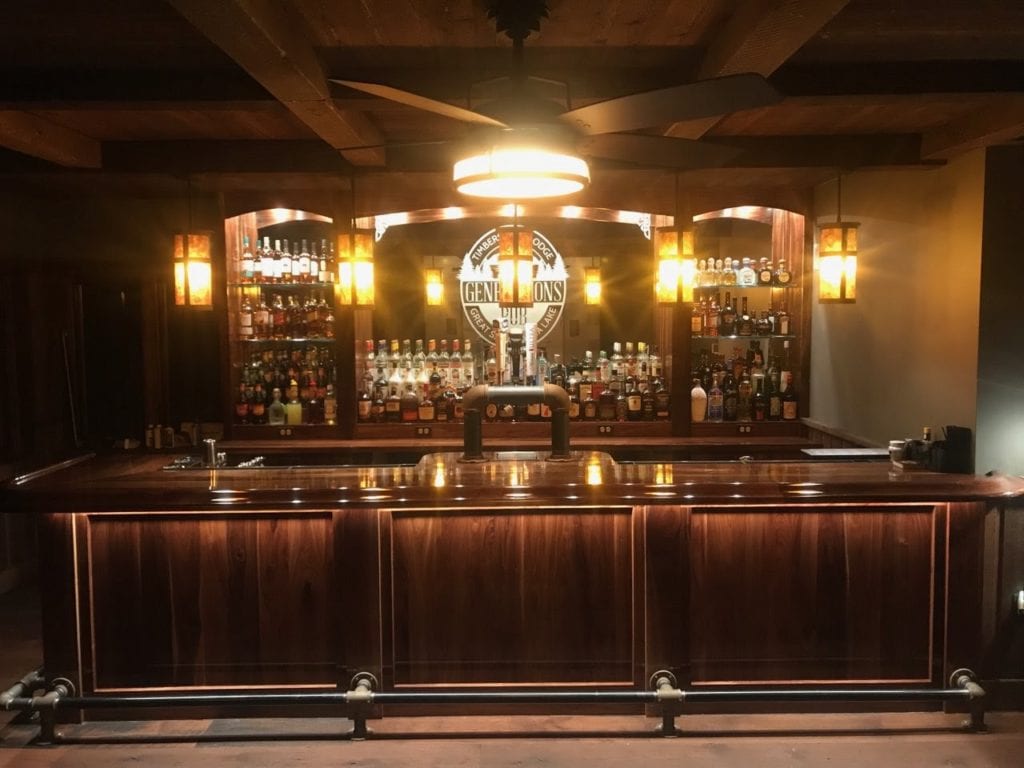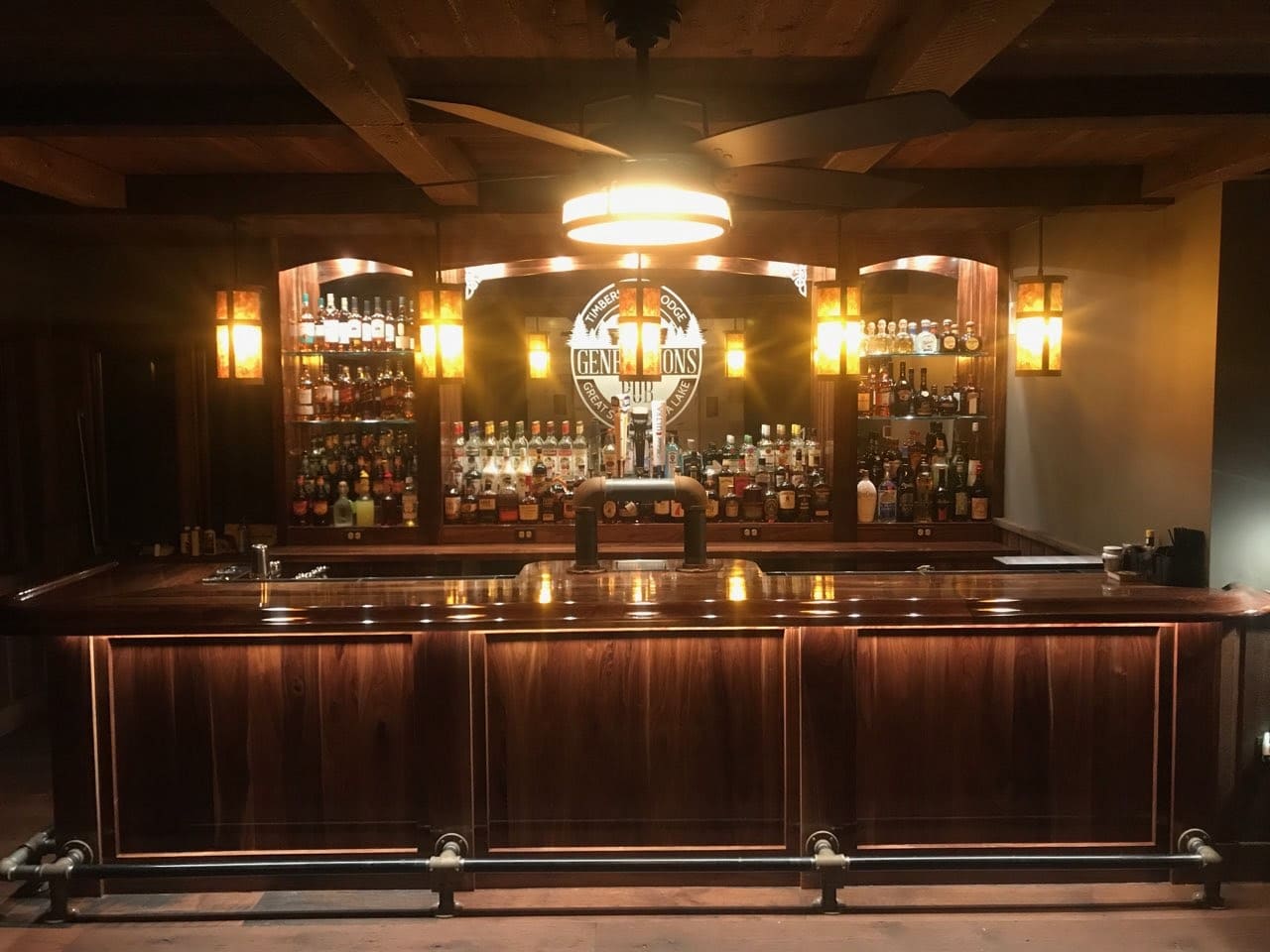 When he started planning his project, Mark scoured "countless websites" to design what they did and did not like in the pictures they saw. Additionally, he says the guidance of the team at Hardwoods Incorporated helped him refine his design into what it came to be.
Along with the high-quality products at Hardwoods Incorporated, Mark also hired a professional builder to help with the construction. He wanted to do what he could to avoid any snags and problems in his bar's construction.
Mark and his professional builder crafted a gorgeous dark-hued L-shaped bar with all-glass barback. He installed metal foot rails, giving an industrial feel to the space and mirroring the hardware on the beer taps.
For anyone else looking to build their own bar, he would recommend choosing Hardwoods Incorporated over other parts manufacturers.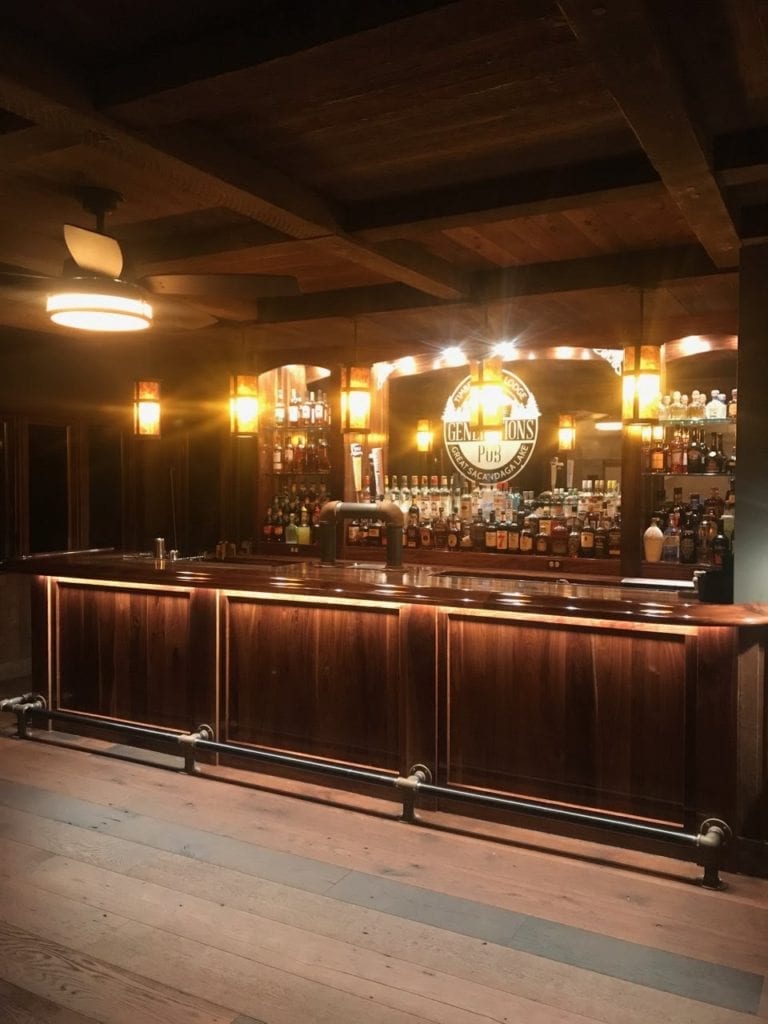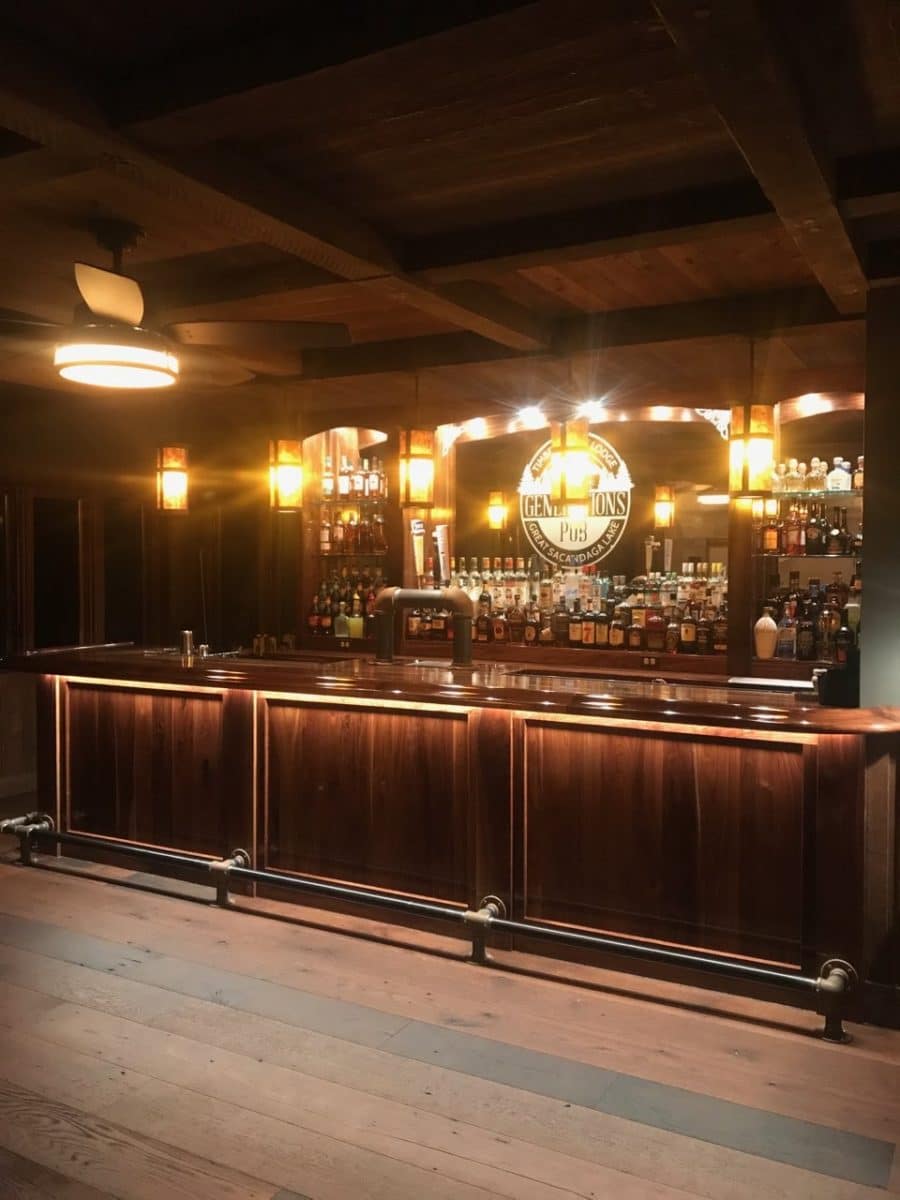 "Paul's incredible website with the mini how-to videos made us compelled to patronize his business because it made us confident he wasn't just selling lumber; he was selling his design expertise, which is invaluable and differentiates him from all others," Mark said. "Having Paul's knowledge of how to build a bar was invaluable, even to our expert builder."
"Choose Hardwoods Incorporated because you get best-in-class bar materials paired with hands-on customer service!"
Quality Hardwood Bar Parts
Looking to build your own bar? Let Mark's gorgeous design serve as inspiration for you! We've got all the high-quality bar building materials you need, backed by our Hardwoods Incorporated bar-building expertise.

Still need help? Email us at info@hardwoodsincorporated.com, or call us at (301) 665-9505 or (240) 285-0565.

Posted in: Client Projects, Commercial Bars, Customer Projects