Cool and unusual home bars
Custom Craftsman Home Bar.
Check out this cool and unusual home bar custom crafted by Dave in Florida using his old truck bed, hardwood flooring and our BR450 Chicago style bar rail molding.
BAR PROJECT – 2022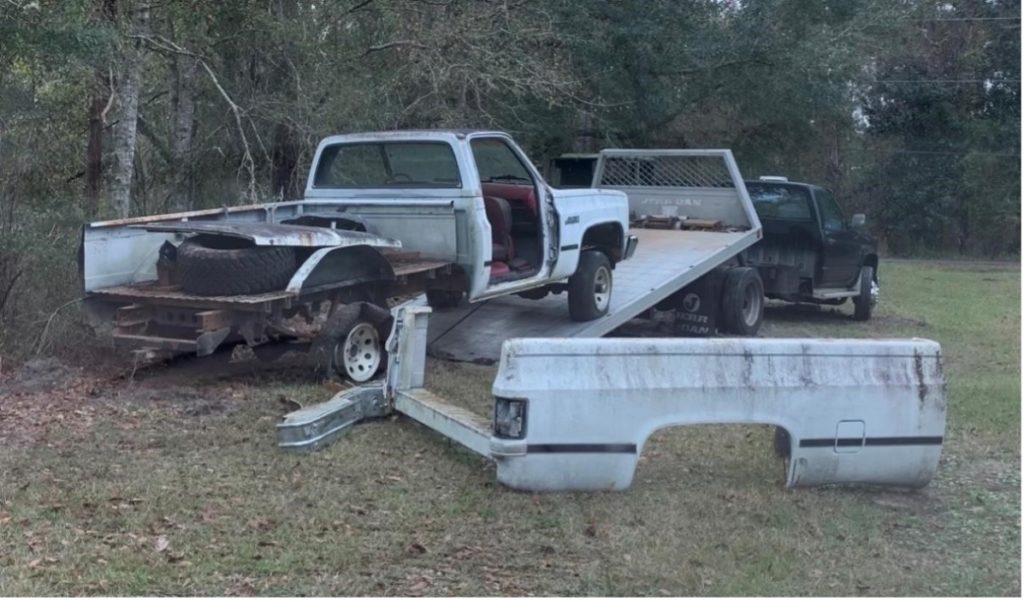 I cut the bed off just before the tow truck hauled it away.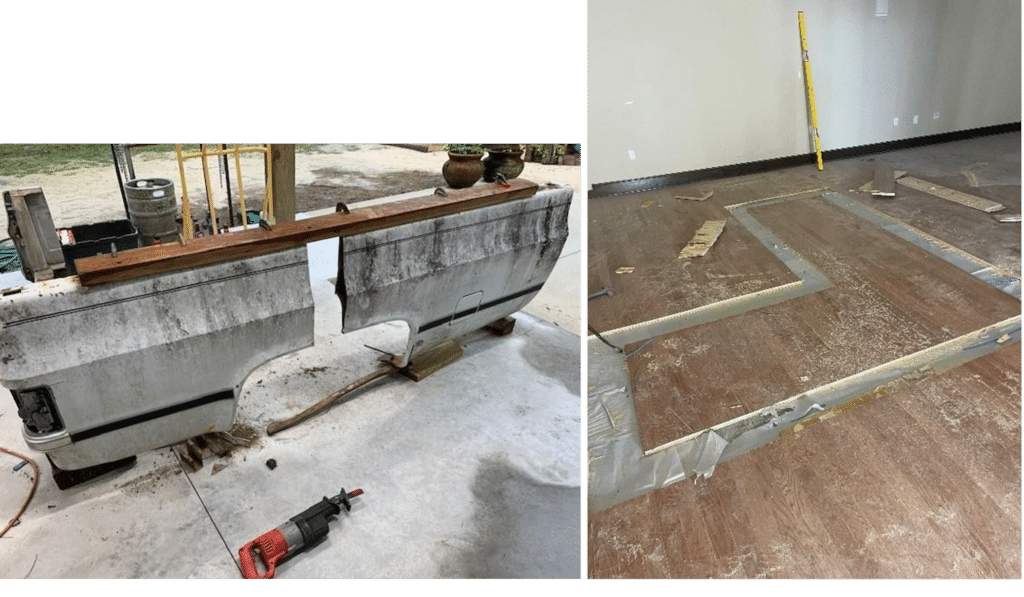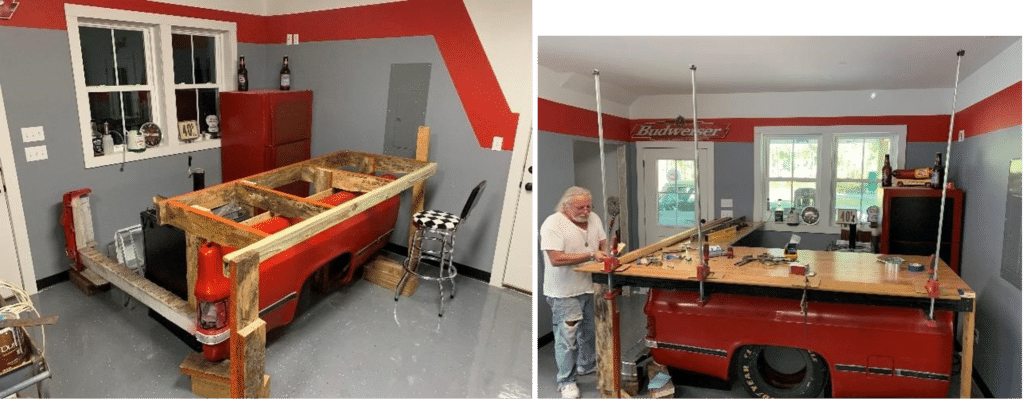 Framing up the bar with scrap wood from our new house construction. A local craftsman, Geppetto, showed me how to make a pocket joint with a Kreg tool and we glued, screwed, and clamped the BR450 bar rail to the plywood base of the flooring material.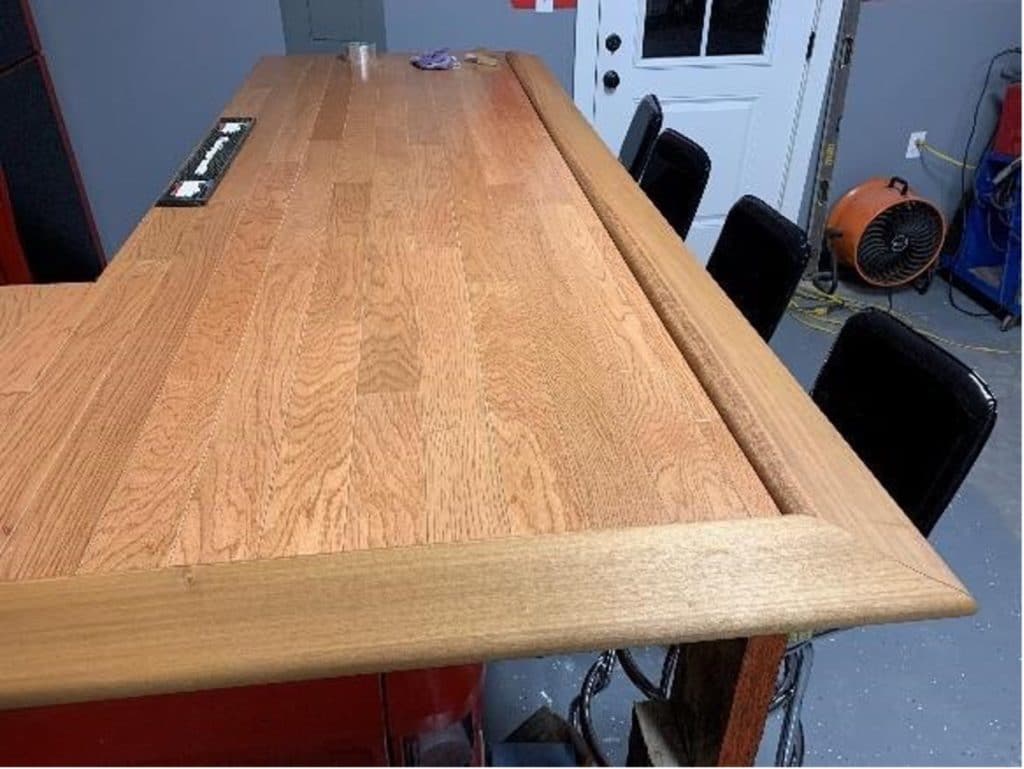 My wife mixed two colors of stain to get it to resemble the color of the oak flooring. We feel they complement each other and think it turned out great.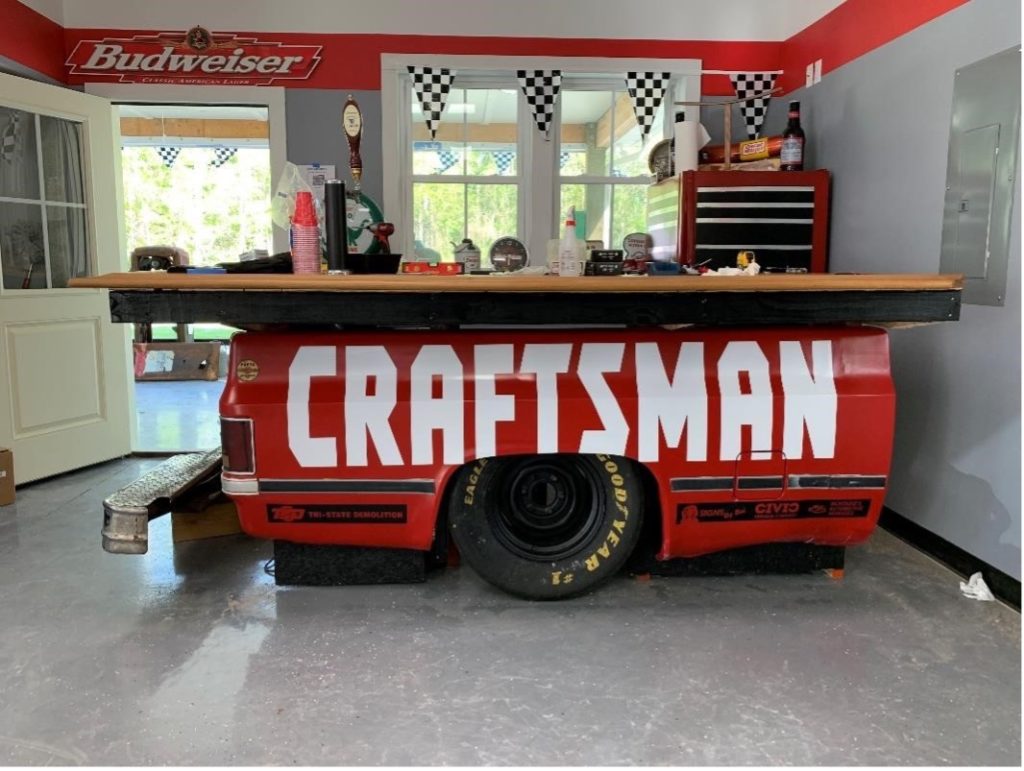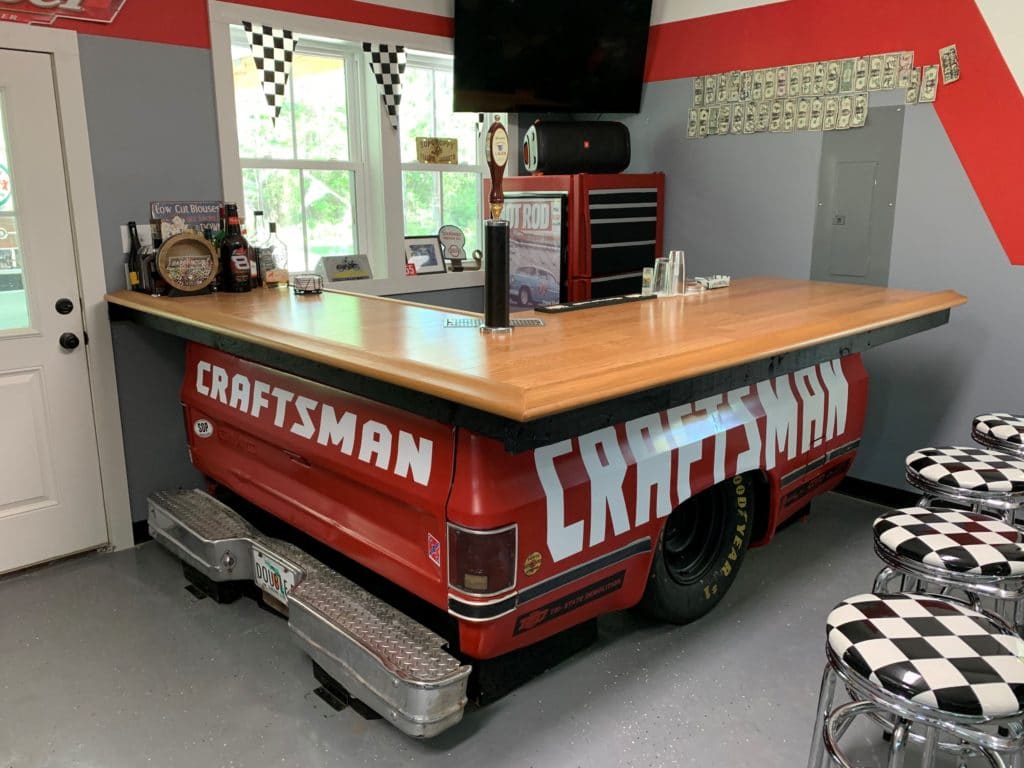 Hardwoods Incorporated your one stop shop for all your home and commercial bar building needs. hardwoodsincorporated.com

Posted in: Uncategorized