Specializing in Building Bars For Over 40 Years.
For over 40 years we have been building commercial bars and assisting contractors, builders and home owners to do it yourself with our bar rail moldings, bar top and bar front parts made to exacting standards by us in our facility. We never sub contract our work or import parts of questionable quality. What we offer on our website is what you get, you order an 8′ section of bar rail you get 8′ in one piece not 2 pieces 4′. We even offer wood species and extra long lengths of bar rail molding you can't buy anywhere else. Pictured below are a few examples of our larger commercial and and home bar projects made with our bar parts.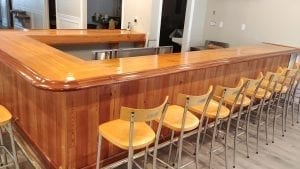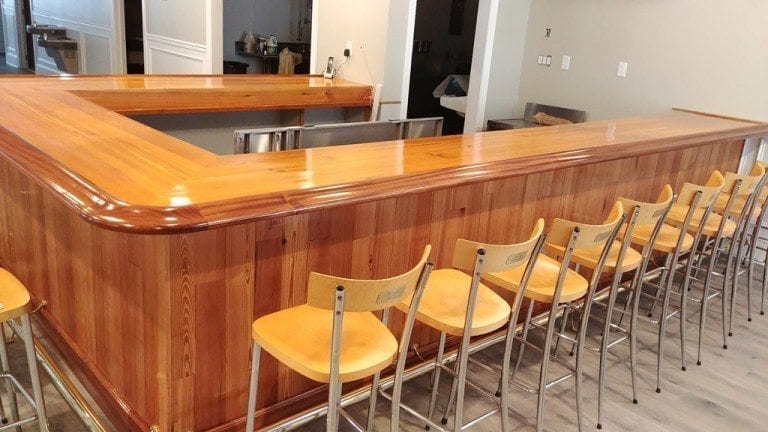 Pictured here is a large commercial bar completed for the "American Legion in Ocean City New Jersey" featuring extra long lengths of our BR475 Bar rail molding and matching radius corners all custom milled from quartersawn sapele mahogany.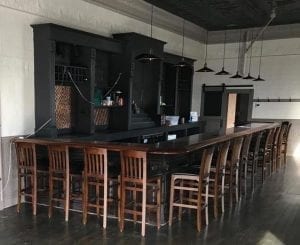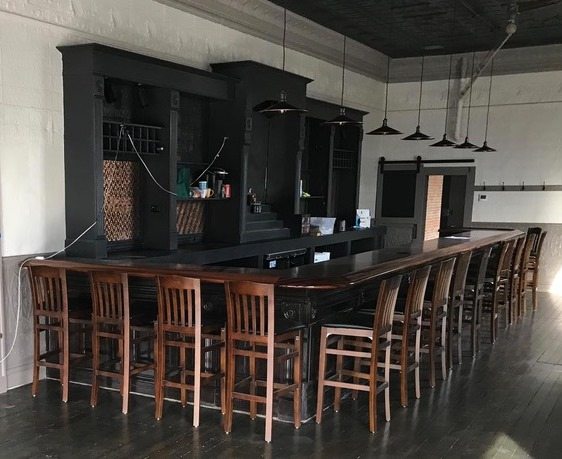 Here we have another large commercial bar "Tellers in Bushnell, Illinois" this bar was complated using our BR550 Traditional wood bar armrest molding, matching radius corners and custom size main bar top kits.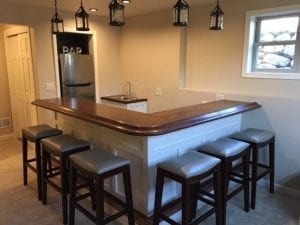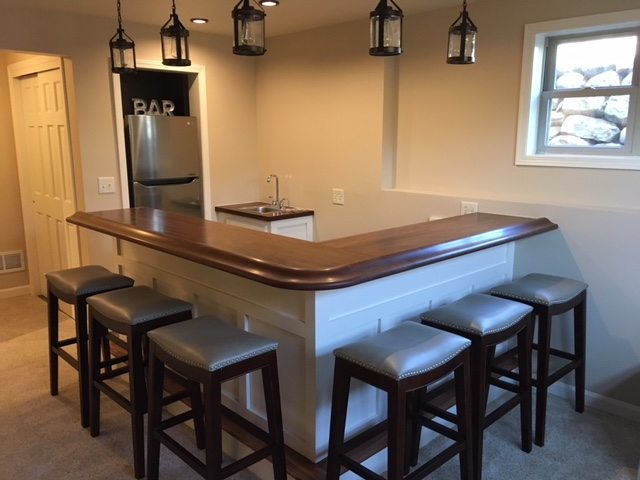 Large home bars are starting to become more popular as well, this nice size L shaped home bar was completed using our American Black walnut bar top kits, BR475 curved bar rail molding and matching straight bar rail sections. A fine job by our DIY customer Samuel in Mount Pleasant Wisconsin.
Whatever you call it Chicago bar rail, Traditional wood bar armrest molding or bar edge trim we make and stock seven different models to choose from in a myriad of sizes and wood species for prompt shipment worldwide.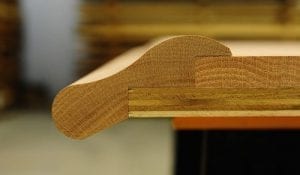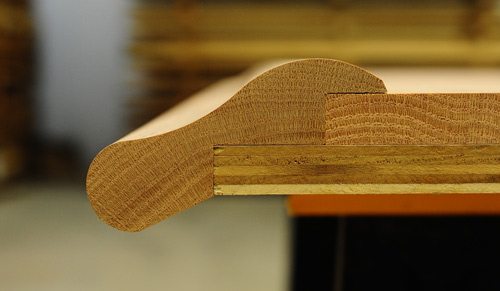 BR475 Bar rail molding.
BR475-S Original Chicago Bar rail Molding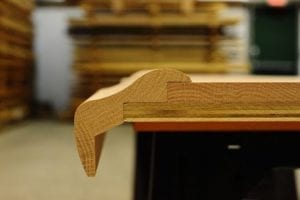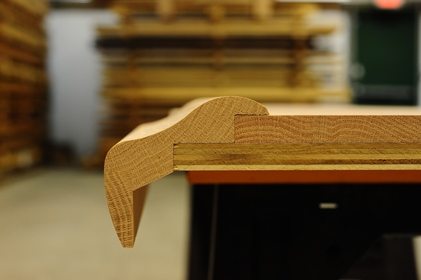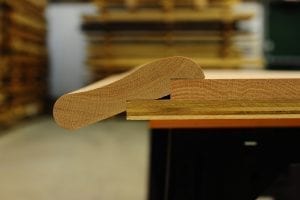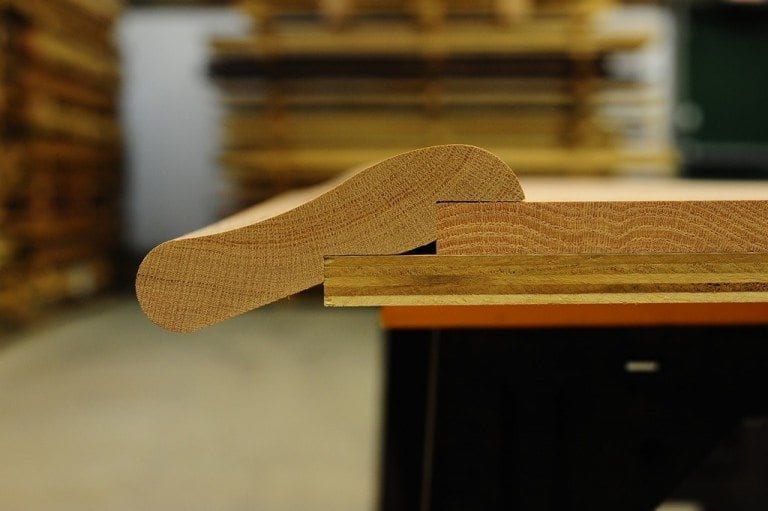 BR550 Bar rail molding.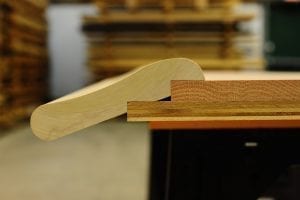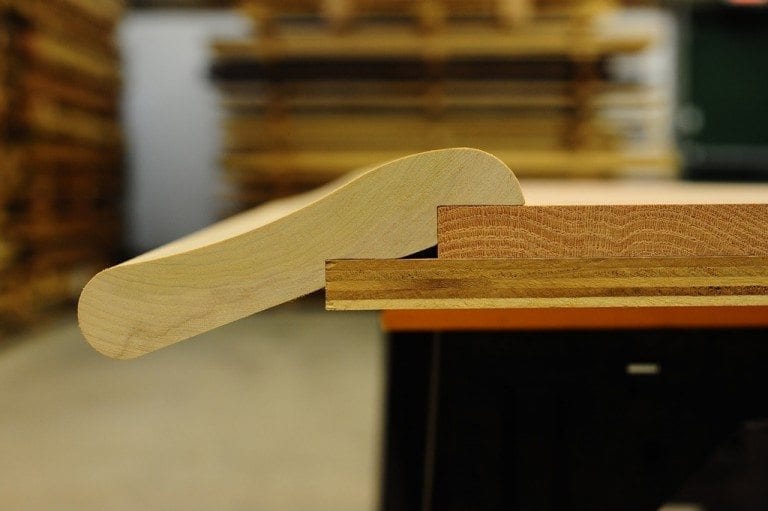 BR650 Large Chicago Style Bar rail molding.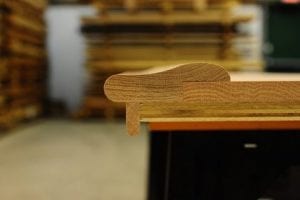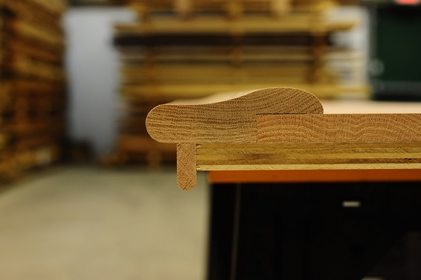 BR450 Traditional Wood Bar Armrest Molding.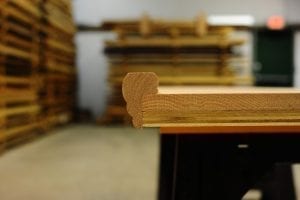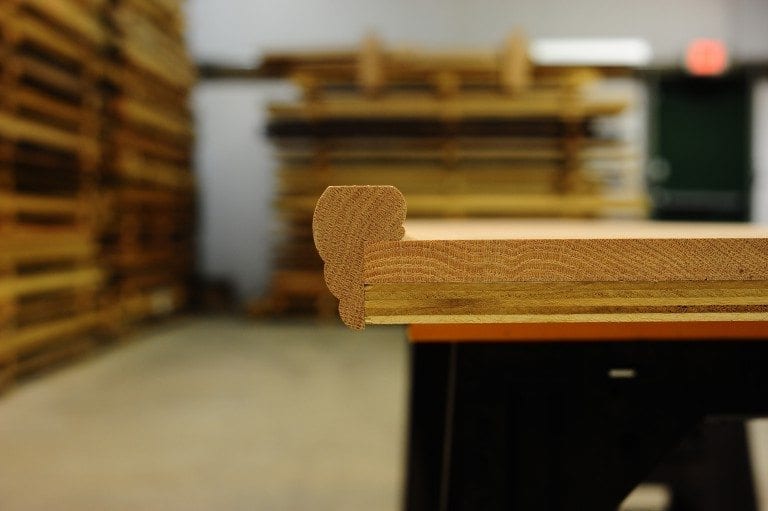 BR158 Bar rail/DrinkRail Molding.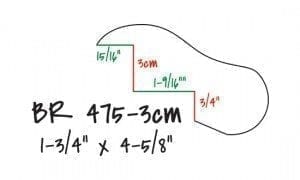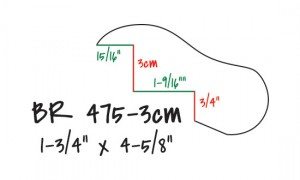 BR475-3CM Bar rail Molding for use on3 CM granite bar tops.
Affordable, Quality Hardwood Bar Parts for Every Bar
At Hardwoods Incorporated, we pride ourselves on making only the highest-quality hardwood bar tops, bar rail molding, and bar parts so you can have exactly the look you want at a fraction of the cost. Check out our in-stock selection in a variety of beautiful hardwoods, or contact us to request any of our products in a custom specie. We look forward to hearing from you! 1-844-BAR-RAIL

Posted in: Bar Building, Bar Parts, Bar Rails