How to build a bar top.
When making a home or commercial bar top we always recommend using ¾" thick solid hardwood for the main bar top as it is more durable and longer lasting than a plywood top and can even be refinished. At Hardwoods Incorporated we make and sell solid hardwood bar top kits in a variety of wood species. Standard sizes available are ¾" thick x 16" or 21" wide x 6', 8' and 10' lengths with custom configurations available by request. Bar top kits are designed to be installed over a quality plywood sub top and offset to accept the wood bar arm rest molding as shown below.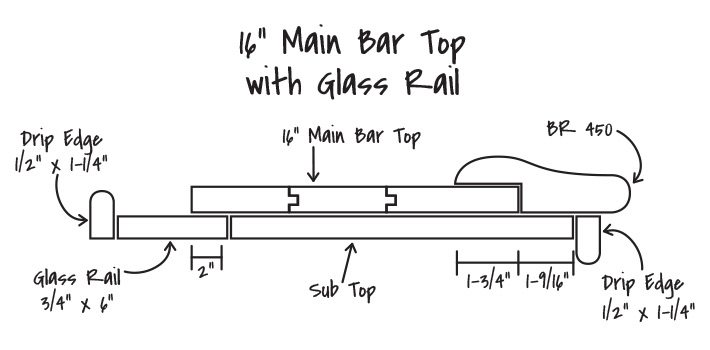 When making an L shaped or U shaped home bar top, the most common way to make the corner is to miter cut the bar top kits as shown below.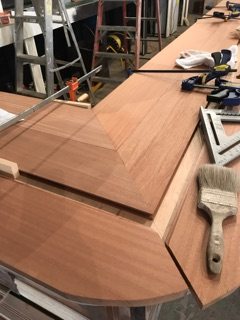 Another option for making a 90 degree corner is the offset or herringbone corner which is accomplished by alternating the planks instead of mitering which saves time and makes for a nice professional looking corner as shown below.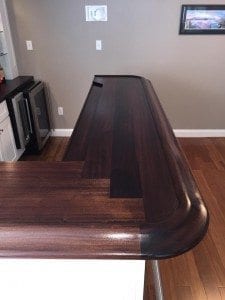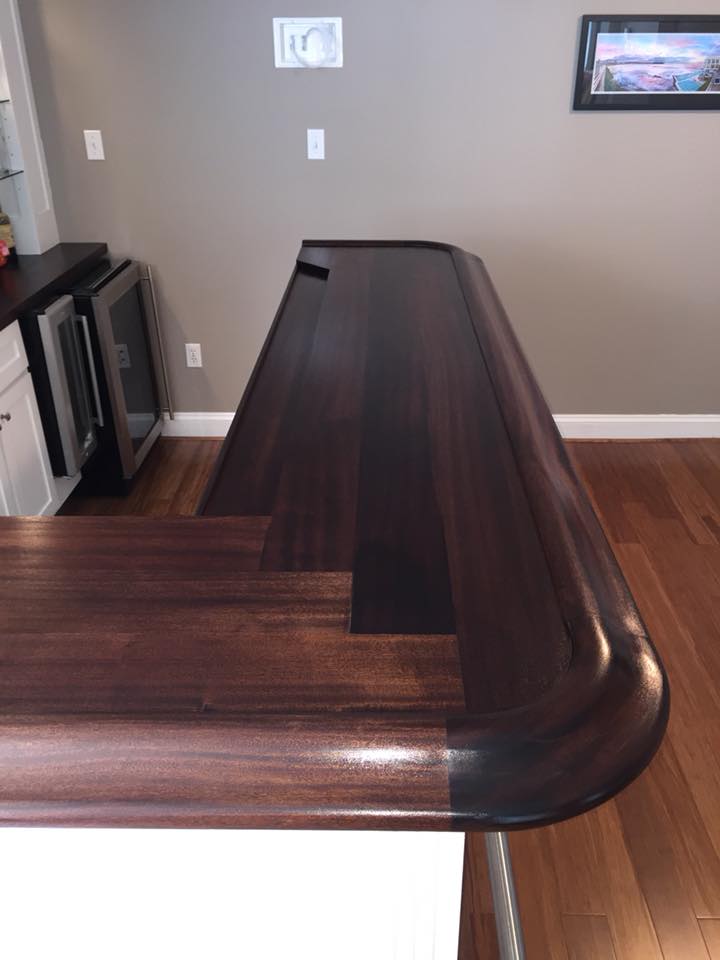 Whether you miter cut or offset your main bar top kit, our bar rail radius corners and matching straight sections will install easily either way while adding a comfortable custom look to your bar project.

For more information on how to build a bar top using our products check out our one stop bar building shop or contact us for professional advice at 1-844-BAR-RAIL

Thank you for considering Hardwoods Incorporated.

Posted in: Bar Building