Bar Top Materials: Exploring Your Options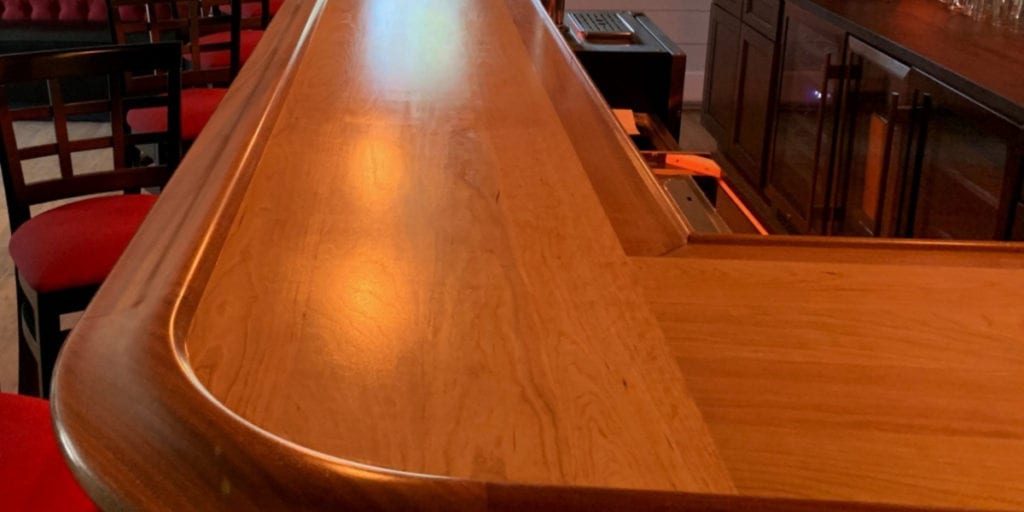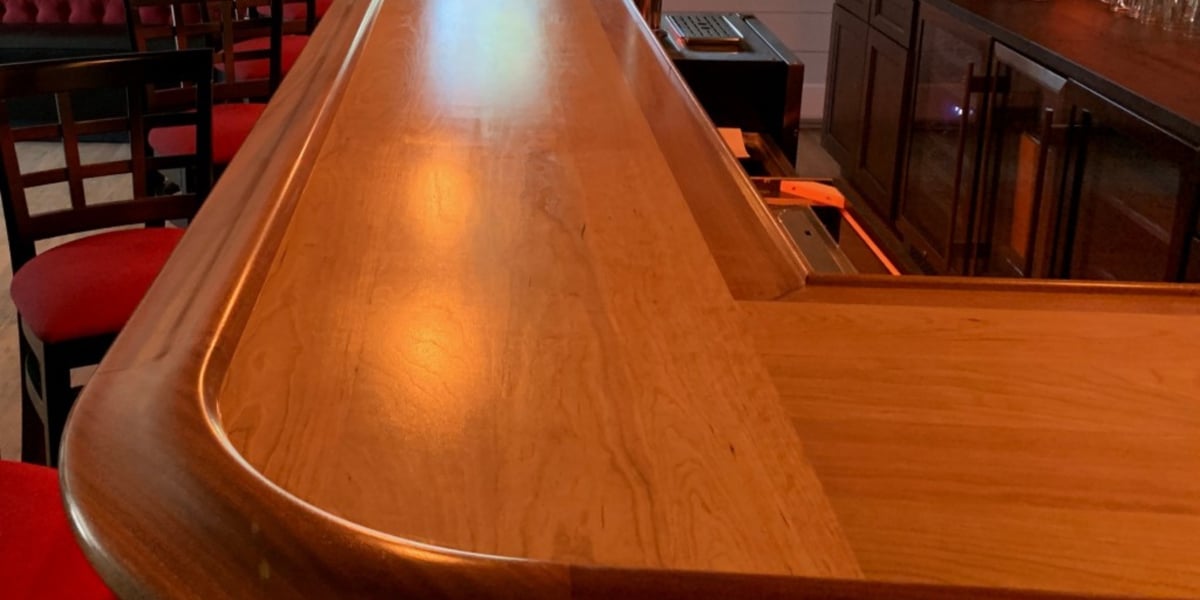 One of the more important decisions you need to make when planning to build your own bar is what type of material to use for the bar top.
While wood is a traditional choice – and our personal favorite – there are a variety of materials you can opt to use for your bar top and get a gorgeous, personalized bar.
Here are some of the most common materials used for bar tops:
Laminate
Laminate is a choice for many builders for its inexpensive prices and easy upkeep. This material comes in a wide array of colors and patterns, allowing you to choose something that suits your unique design style without having to custom-create a finish.
It's also easy to clean, and liquid spills wipe up easily.
However, laminate does scratch easily, so you've always got to take care that you're using cutting boards when using knives, placing padding under heavy or sharp objects, and also keeping trivets on hand for hot food and drink items.
Also, if you do get a scratch or ding, or you leave liquids sitting near a seam for too long, laminate can warp and buckle, exposing the underlayer.
Granite
If you've got the budget for this high-end option, granite is a great choice.
It's natural and durable, and comes in a variety of colors so you are almost certain to find something you'll love.
The big downside on this material is the overall cost of ownership.
Not only is granite more expensive on the outset, but it must be professionally installed and requires periodic re-sealing to maintain overall quality and good condition.
Wood
This is our favorite bar top material, for obvious reasons, and its long-standing status as top of the charts is a testament to how versatile, affordable, and long-lasting wood can be when treated correctly.
Wood comes in a variety of species and colors, and can be further stained to create the look you want. If you properly seal and care for the wood, it should stay in good condition for a long time, but be sure to quickly clean up spills and be careful when using sharp or heavy tools to avoid too much damage.
Solid Surface
Solid surface bar tops, such as Corian, are a popular choice for their affordability, ease of care, and range of color and pattern options.
This option is mid-range in terms of price, falling somewhere between laminate and granite.
Epoxy
While epoxy isn't technically a bar top material type – it must be poured over a base such as wood – it qualifies for this list because it provides a different finish than the other options.
Epoxy comes in a variety of colors and styles, and you can even have your epoxy bar top mixed to a custom color. This option is fairly easy to install for a DIYer, but takes much less time and may present fewer hiccups if professionally installed.
It's very easy to clean and care for, as there are no seams or grooves for dirt and liquids to get stuck in. Epoxy also can withstand more use and abuse than some other finish options, making it longer-lasting and less expensive to care for long-term.
Stainless Steel
If you're going for an industrial, sleek feel with your custom bar project, you may be considering a stainless steel bar top.
This hardworking option is seen most commonly in commercial kitchens, so you know it's easy to clean and maintain. However, it also can easily show scratches and fingerprints, so it may not be the best option if you're really concerned about overall appearances.
Additionally, stainless steel can be expensive and needs to be professionally installed, driving up the overall cost of this bar top material.
These aren't your only bar top material options by any stretch of the imagination. Find something you like that fits into your design, and get creative with it!
Beautiful Bar Tops & More

At Hardwoods Incorporated, it's our mission to help you build the bar of your dreams. Whether you're opting for a traditional wooden bar top or something a little more modern, we've got the parts you need to craft a gorgeous bar.

Need help building your bar? Our Bar-Building Resources page has videos and guides to help you every step of the way. And if you still have questions, email us at info@hardwoodsincorporated.com, or call us at (301) 665-9505 or (240) 285-0565.

Posted in: Bar Building