Bar front Panel Moldings by Hardwoods Incorporated
Coming soon to the Hardwoods Incorporated bar front parts store; Bar front panel moldings in poplar, oak, cherry, maple, mahogany and walnut ready for prompt shipment nationwide. We also provide custom milling of our bar front panel moldings in a variety of other wood species upon request.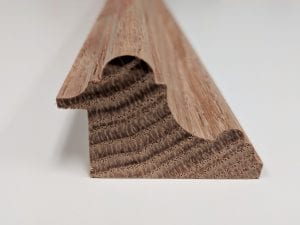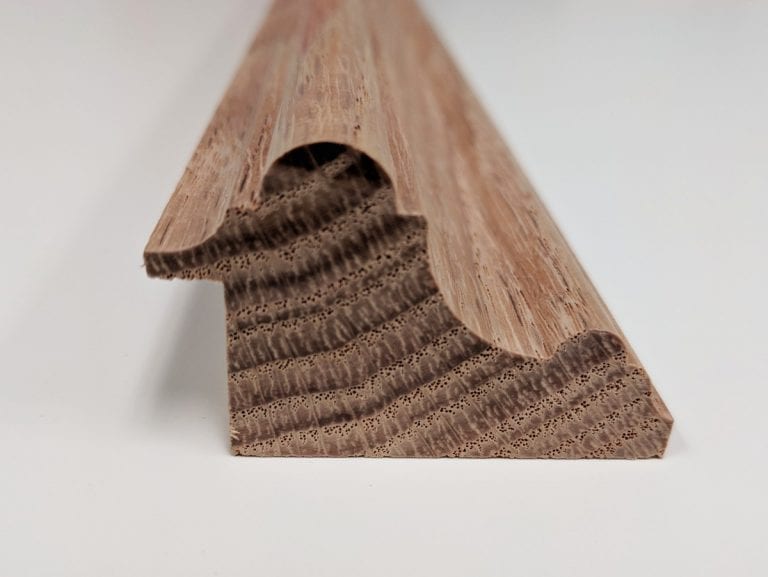 This side profile shows the notch which is 1/4″ x 3/4″ designed to cover our bar front trim planks and standard plywood thicknesses available in 8′ lengths.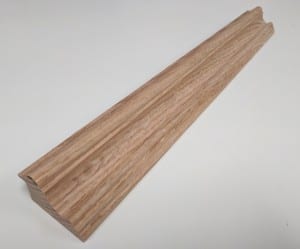 When you combine bar front panel moldings with our fluted columns and bar front trim kits you can create a nice deep recessed panel bar front that is perfect for both home bar and commercial bar applications. For more information on these panel moldings and all of our bar building products and resources checkout our website or call us 1-844-BAR-RAIL

Thank you for considering Hardwoods Incorporated your one stop bar building shop.

Posted in: Bar Building, Bar Parts