Wood Glass Rack Molding starting at $7.75 with $3.99 shipping nationwide.
Wood glass rack molding, wine glass molding and wood stemware moldings are all terms used to describe the essential parts of a wood glass rack used for suspending stemware under counters, shelves or overhead. Wood glass racks are perfect for storing your favorite wine and pilsner glasses or any stemware glass keeping them clean and free from dust.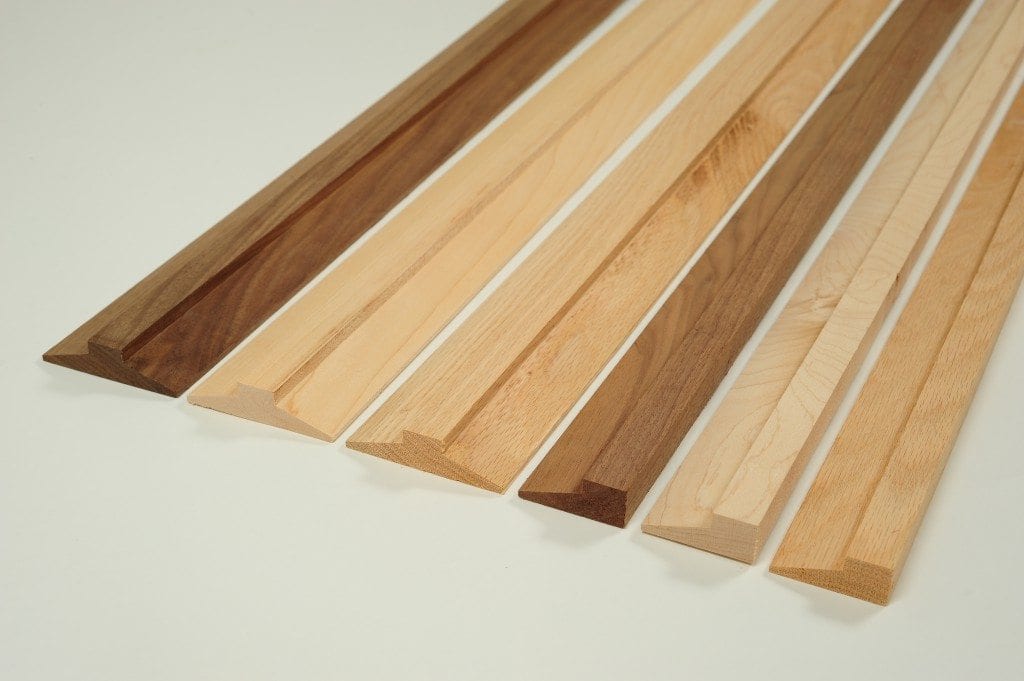 At Hardwoods Incorporated we make and stock our wooden glass rack moldings in 2' and 3' lengths, made from oak, poplar, maple, cherry, walnut and mahogany with custom lengths and wood species available upon request. Our wood glass rack moldings start at $7.75 each and with special shipping rates starting at $3.99, together this makes a complete stemware rack for your home or commercial bar most affordable. For questions on these or any of our bar building products please contact us 1-844-BAR-RAIL or visit our bar building resources page for more information.
Thank you for considering Hardwoods Incorporated.