Give Your Bar a Unique Twist with Live Edge Bar Tops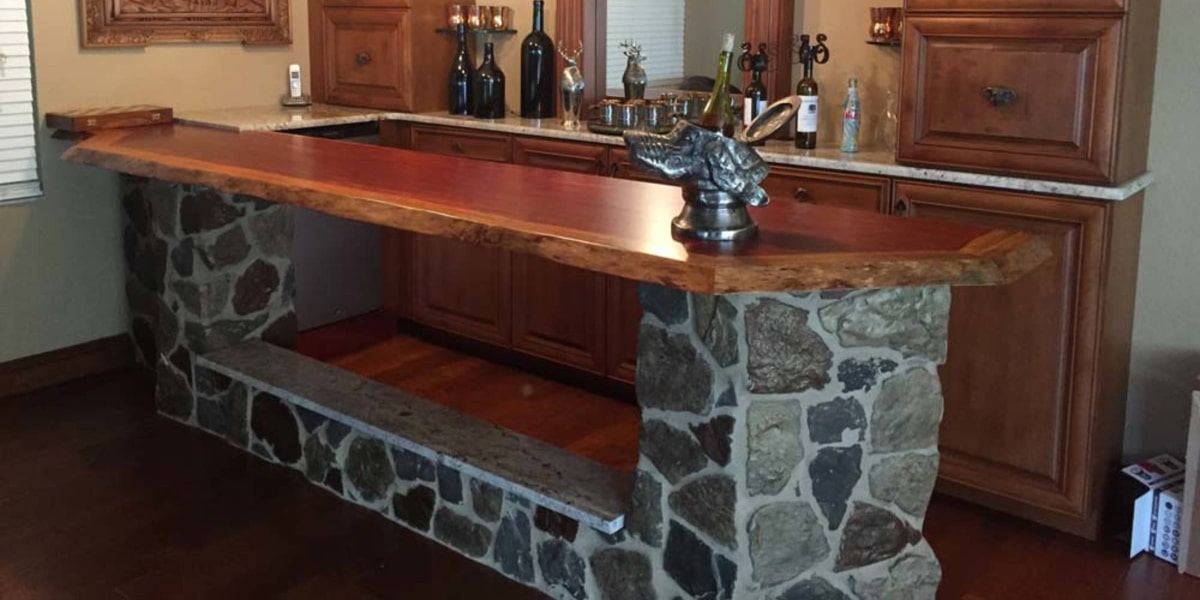 At Hardwoods Incorporated, we aim to find unique, interesting ways to help you create the bar of your dreams.
Whether you're planning the ultimate man cave or you're getting ready to renovate your bar at the local watering hole, you want something that's going to stand out.
Our live edge bar top slabs give you the unique, rustic look you're aiming for, backed by our commitment to exceptional customer service.
Each of our natural edge bar top slabs is hand-chosen from the highest-quality wood we can find and planned by our team. We ship the bar top slab to you, ready for installation and finishing in your home or commercial bar.
Because each live edge bar top uses the natural curves and character of the tree it's cut from, you won't find a bar top anywhere else that looks just like yours – Guaranteed!
Choose from a variety of domestic and exotic hardwoods in varying lengths. Some examples of the live edge bar top slabs in our shop include: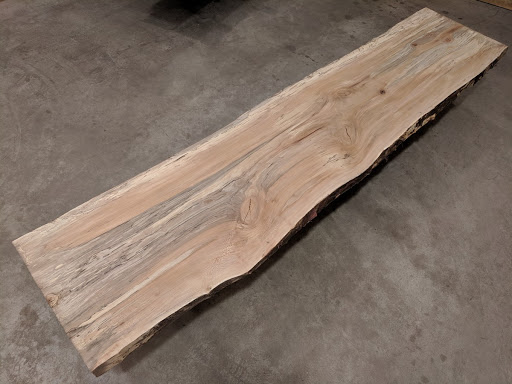 This spalted sycamore bar top has two live edges to give you a natural finish on both sides of your bar top. It measures 2 ½" x 27" x 127" and would make a gorgeous long bar top for any basement or commercial pub.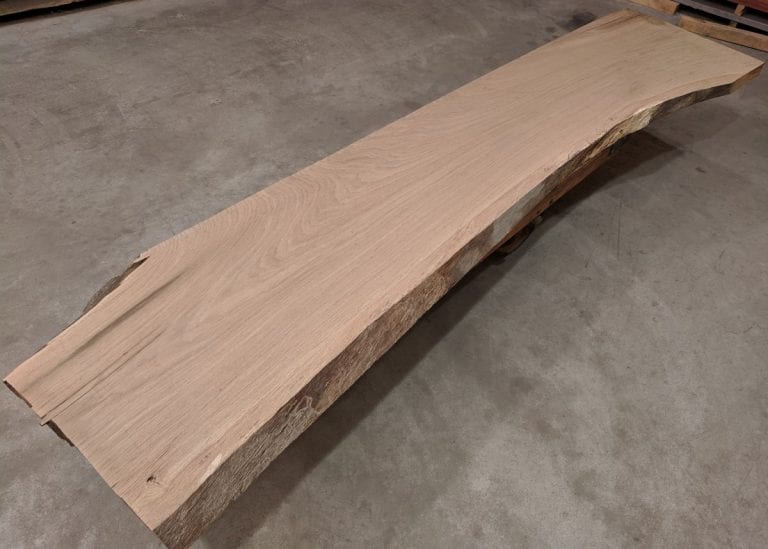 Our white oak natural edge bar top slab measures 2 ½" x 25" x 124". The unique shape and character of this wood is sure to gain you major compliments from anyone who sees it installed in your home or business.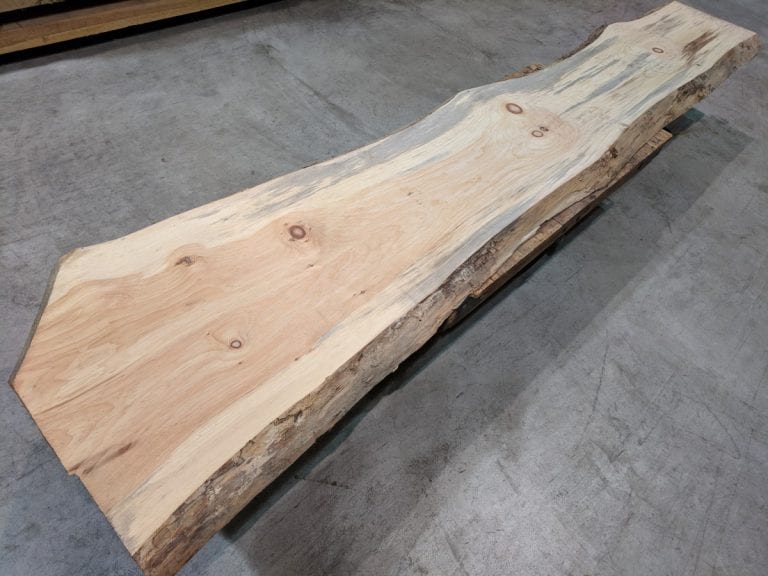 This knotty pine bar top slab features a gently sloping live edge. That edge is perfect for the front of your bar top, giving your guests a natural place to rest their arms. It measures 2.125" x 21-27" x 127".

We carefully pack and ship each of our natural edge bar top slabs, just as we do all our other bar parts and rails, working hard to ensure your items get to you undamaged.

Unsure how to install your live edge bar top slab? Our Bar-Building Resources section has all the information you need, or feel free to email us at info@hardwoodsincorporated.com, or call us at (301) 665-9505 or (240) 285-0565.

Thank you for choosing Hardwoods Incorporated.

Posted in: Live Edge Bar Tops