Stocking Your Home Bar for Entertaining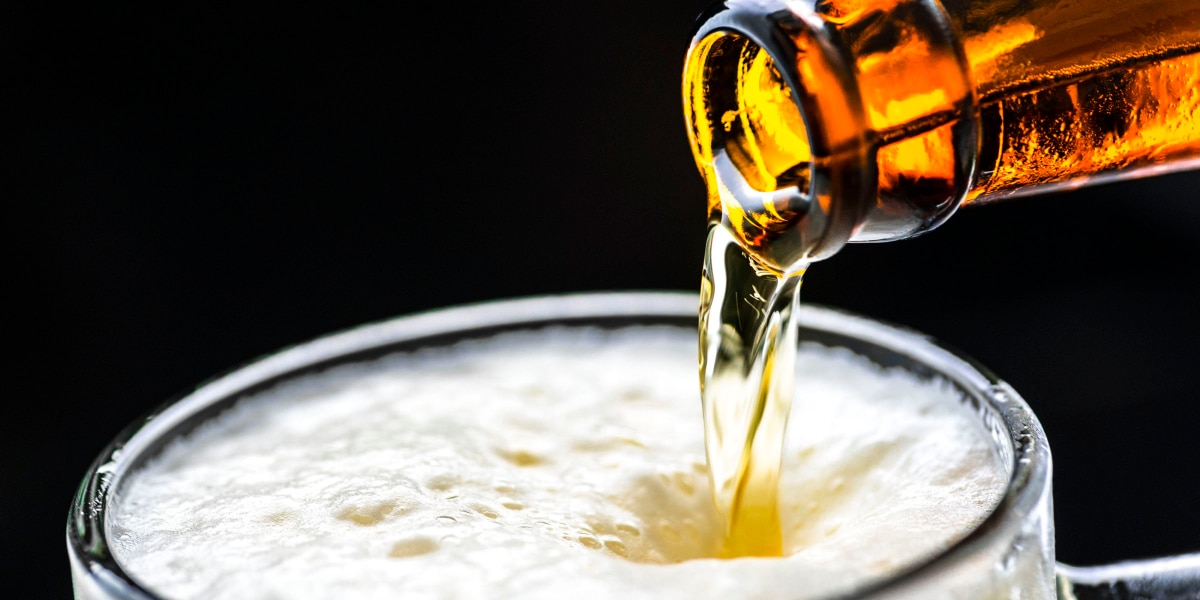 Having a home bar is a huge perk in and of itself. By adding this space to your home, you've created an instant conversation starter, hangout spot, and party center all in one! Or, you've at least created the beginnings of one. After all, what's the use of a home bar if it isn't well-stocked?
Now that you have the bar, the stools, and the cabinets, it's time to prepare to put them to use! Here are some things you need to stock your home bar for entertaining any and all future guests:
An Assortment of Glasses
When it comes to home bars, variety is the spice of life. You could very easily get away with keeping identical traditional drinking glasses at your bar and your friends and neighbors probably wouldn't bat an eye.
That being said, you put the work into installing your home bar. You chose the wood, the finish, and the color, putting it all together to make it as nice and unique as the rest of your home décor. It only makes sense to go the extra mile and make sure your glassware matches the impressive look of your bar.
There are a variety of different glasses out there, each specifically designed for different drinks, including the short, stout rocks glasses and the taller, thinner highball glass. You can add as much variety as you personally want, but there are a few basics that stand out: chunky beer mugs, smaller shot glasses, and the vintage martini glass being chief among them.
Martini Shakers & Strainers
Speaking of martinis, these are the sorts of drinks that separate the home bar owners from the home bar experts. There's a touch of class that's instantly added to a party or event in which martinis are involved. If that's the vibe you know you'll want to go for someday, then you'll want to invest in some shakers and strainers.
The Alcohol (& Their Mixers)
Now let's talk about the stars of every home bar: the drinks themselves!
What makes a home bar so excellent for hosting parties of any sort is the fact that you're only limited to the drinks you want to serve. Sure, you could have a few bottles of beer in the fridge and a wine rack along the back wall, but it's your bar! What kind of drinks do you want to mix?
Whether you're a cosmopolitan or a whiskey on the rocks kind of individual, there are a few basic liquors that every home bar owner should keep on hand for a party:
Vodka is probably the best liquor to use when mixing drinks due to its lack of a strong taste and color. A lot of the most popular mixed drinks – from Bloody Marys to screwdrivers – are made with vodka, making it an essential ingredient.
Whiskey is as American as apple pie and picket fences, and you no doubt have at least a handful of friends who prefer these sorts of drinks on the rocks. Bourbon and Scotch are the two most popular whiskeys, and they both make for strong, nostalgic drinks.
Gin is the backbone of every good cocktail, so if you plan on putting those cocktail glasses to good use, best keep a large variety of this stuff on hand. If your party is being held in the late spring or summer months, tequila is an absolute must-have. Round out your home bar menu with some choice rum, which is best used for punch or stronger cocktails.
A Guidebook (or Two)
All of that alcohol will only do you so much good if you don't know how to mix it into delicious drinks! There's absolutely no shame in having a recipe book under your bar to help you out on intricate mixes. Keep one or two of them handy; this way, your guests won't just be impressed by your beautiful home bar, but your bartending skills, as well!
Need Help Building a Bar? Call Hardwoods Inc.!
What good are all of these bar essentials without an awesome home bar to use them all? At Hardwoods Inc., we craft exceptional hardwood bar rails, bar top kits, and other bar parts to turn your extra space into the hangout of your dreams. Check out our online store!

Posted in: Home Bar Tips