The Original Chicago Bar Rail
Are you building a bar, installing and counter in your store, shelving in your home, or finally finishing that man cave? Then you need to know about  BR 475S Chicago Bar Rail!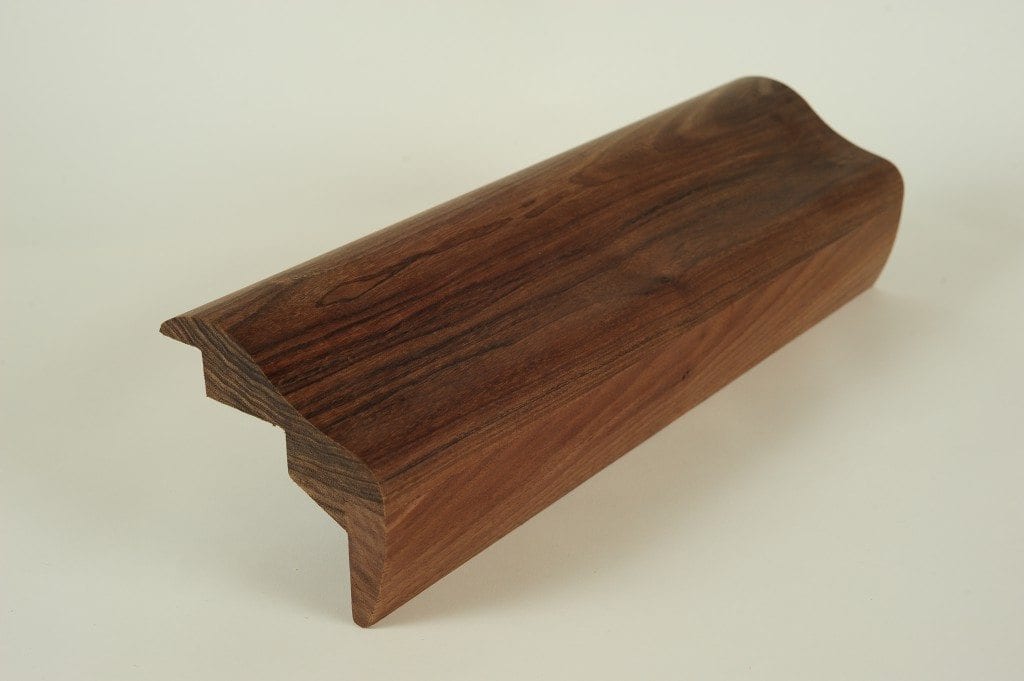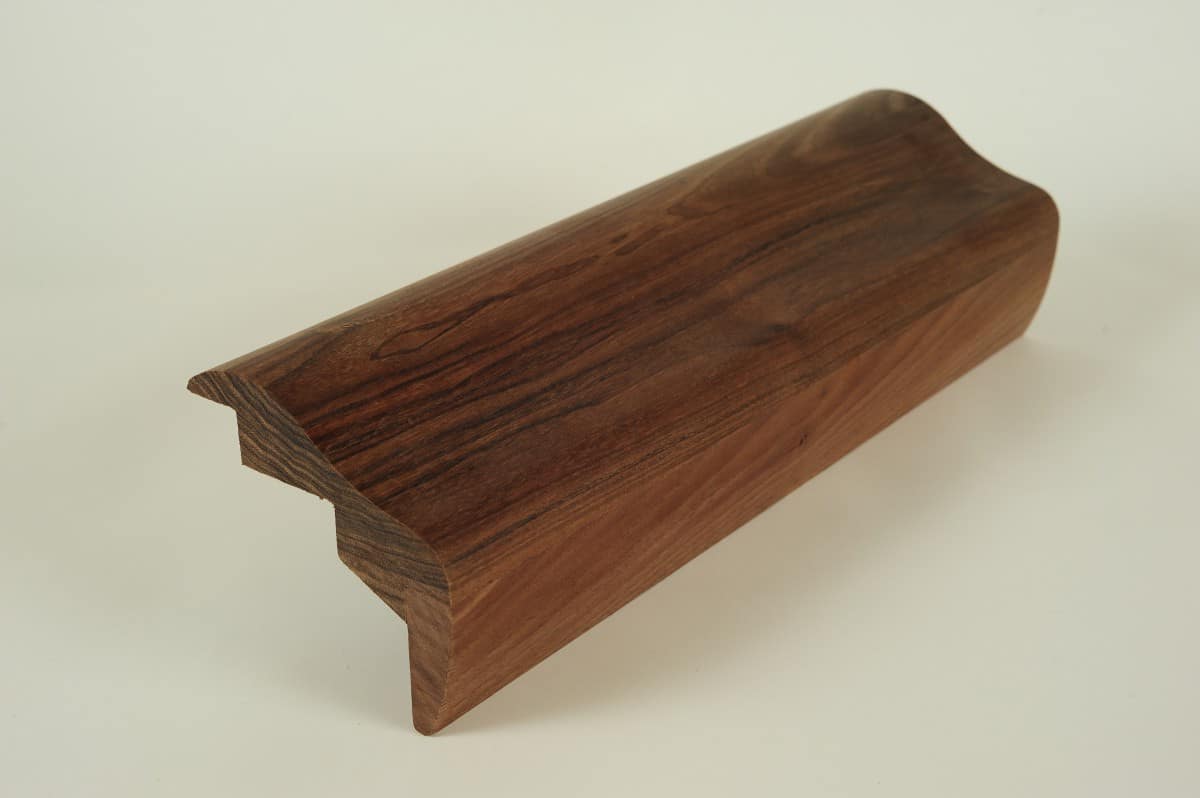 BR 475S Bar Rail is the original style of Chicago Bar Rail. This bar rail style originally appeared in taverns, corner bars, VFW'S, American Legions, firehouses, and pubs throughout the USA in the early 40's & 50's. This bar rail style includes a shirt/apron that gives it a much thicker curvy appearance. During that era of bar building the Chicago bar rails were usually made from mahogany and included lots of inside and outside radius corners in their designs giving home bars and commercial bars a finished, custom look.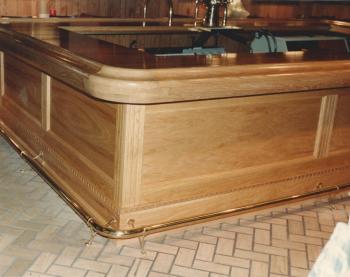 The art of making bar rails and curved bar rails that are both appealing and comfortable to sit in front of while enjoying your favorite finger food and beverage has come a long way. Some designs are just cheaper to make in both straight and radius corners paying no attention to grain direction, comfort, or ergonomics. Others, such as our BR 475S, BR475, and BR550, are old-school, time-tested designs that have been in our bar building family for over 60 years with a few minor refinements. These designs are more difficult than others to make and require the use of thicker better quality materials such as our in stock BR 475 & BR 550 6" & 12" radius corners which are machined out of a solid block of 3" thick solid lumber! These are cut out on a 45 degree angle so that the grain wraps around the corner with no glue joints.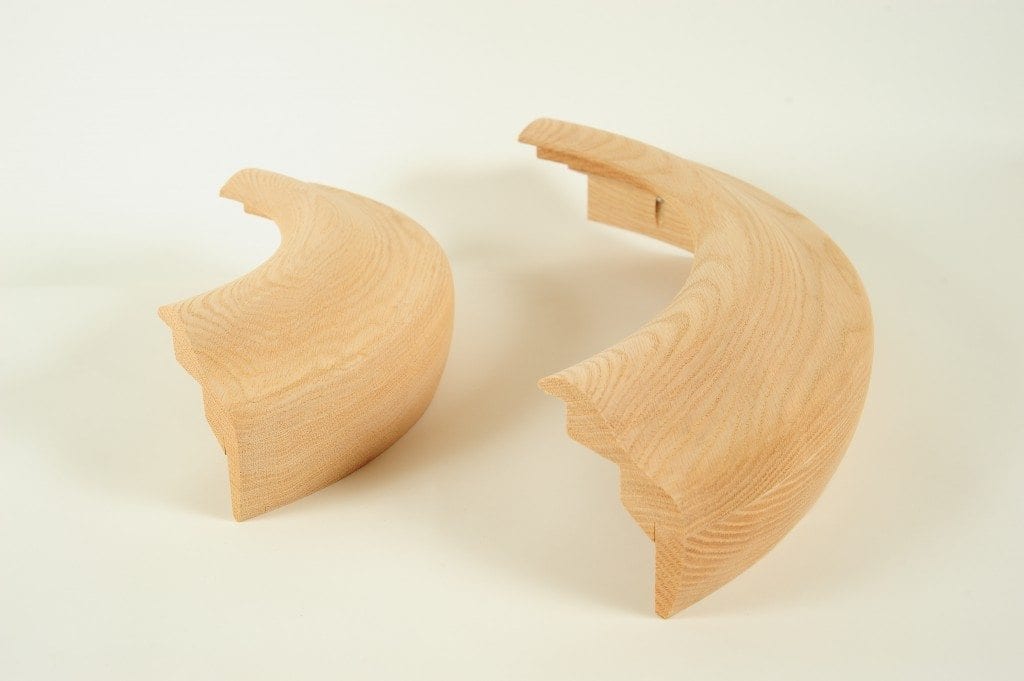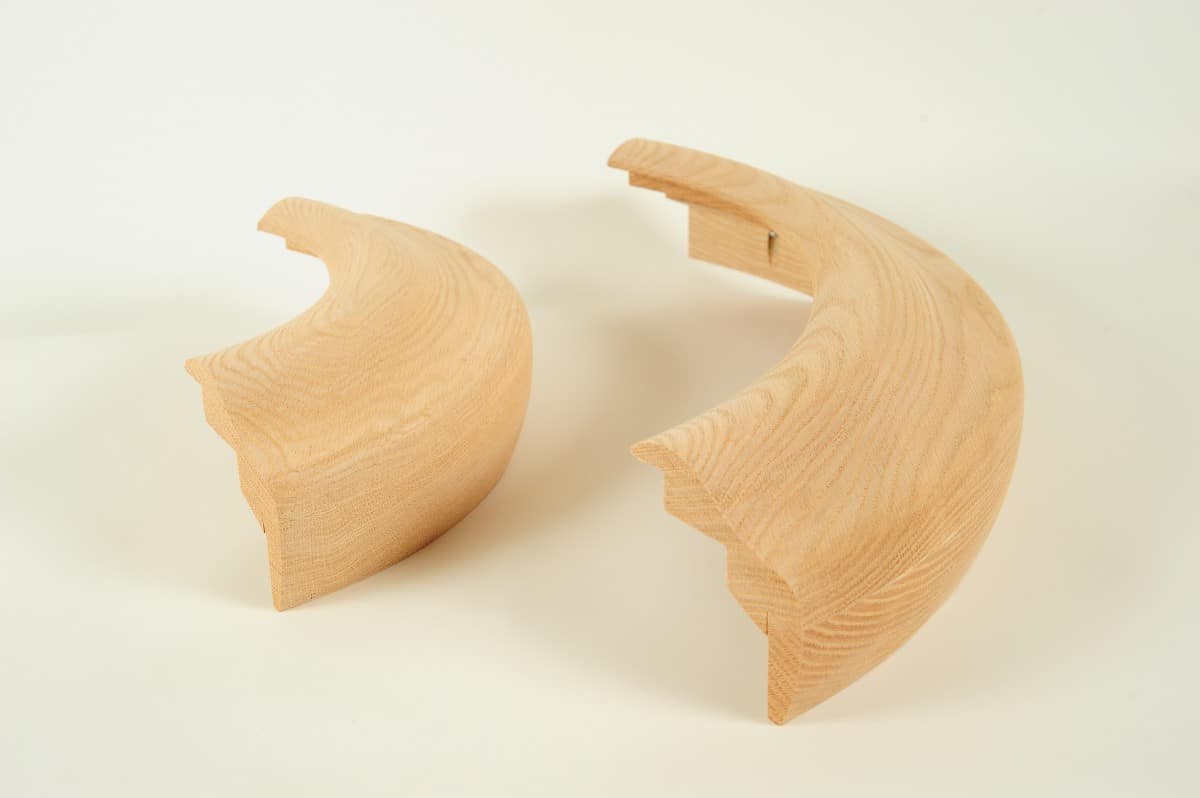 Over the years the use of curved bar rails, original Chicago bar rails, and quality time tested designs disappeared to make way for cheaper, value engineered products except at Hardwoods Incorporated. Here you can still get the original Chicago bar rail in 4 different designs along with matching radius corners. Our bar rail straights and radius corners are in stock in oak, cherry, walnut, mahogany, poplar, and maple and available for prompt delivery or pick up Maryland facility. These same bar rails are also available in custom runs milled in exotic and figured wood species such as wenge, leopardwood, purple heart, zebrawood Sapele, Bubinga, Curly Maple, and more. Call 301-665-9505 today for a custom quote!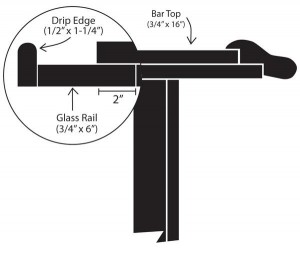 We also stock other bar rail, parts and trim such as the mixing tray on the bar tenders side of the bar used to prepare drinks for customers prior to serving this is known as the glass rail (Picture) along with the drip edge (picture) which is the trim piece that attaches to the end of the glass rail to prevent liquids from dripping off the edge of the bar.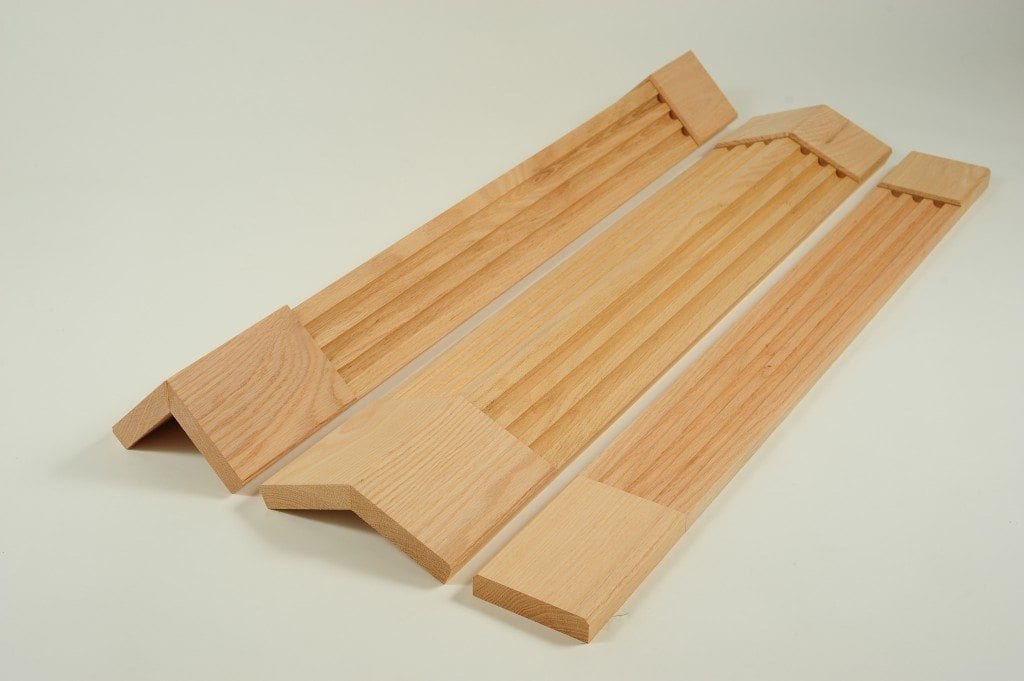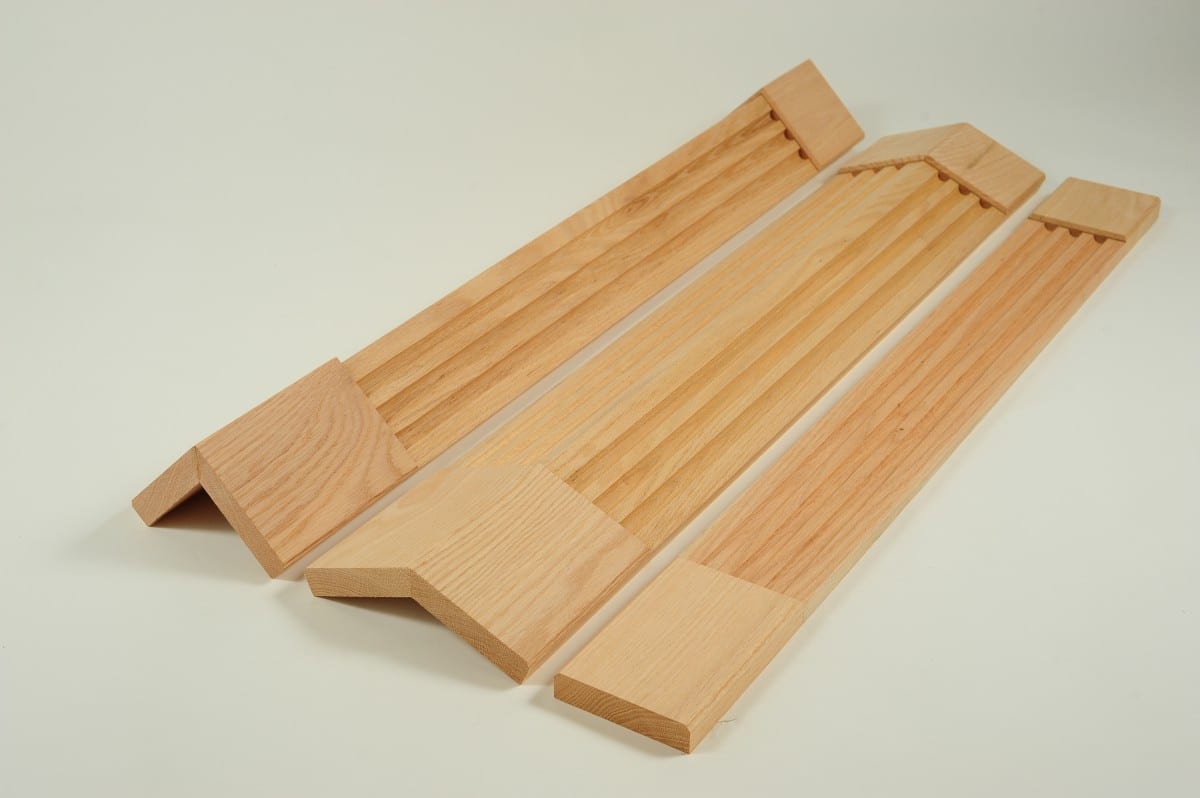 You can trust our bar building experts who have over 40 years' experience in building bars, bar tops, bar rails, and custom bar fronts for sound advice and customer service. Watch our detailed video on how to build a bar and then visit the Hardwoods Incorporated bar rail parts & trim store for your entire bar building needs. Now shipping NATIONWIDE!

Save

Save

Tags: bar parts, bar rail, Chicago bar rail Posted in: Bar Building, Bar Parts, Bar Rail Installation, Bar Rails, Chicago Bar Rails