New Shipping Specifications for BR475-S Bar Rail Radius Corners
Our BR475-S bar rail molding corners now ship with the skirt/apron portion trimmed back 1/2″ as shown below: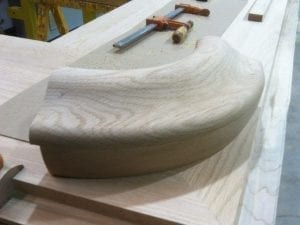 This 1/2″ cut back allows for the adjoining straight section of apron to lap over onto the radius section and thus creating a visual offset.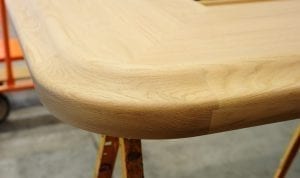 The offset adds strength to the joint, looks better visually and eliminates the need for perfect allignment with the seam on the actual bar rail molding itself. Please contact us with questions or concerns prior to ordering or when installing our BR475-S Bar Rail Radius Corners.
Thank you for choosing Hardwoods Incorporated.
Save