Do you need bar rail molding longer than 8'? We have it up to 16' long!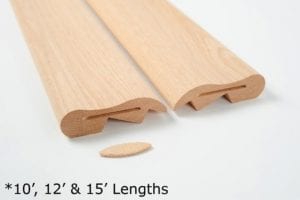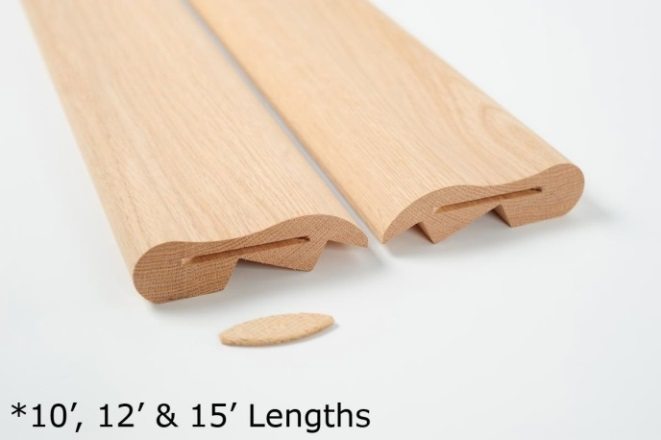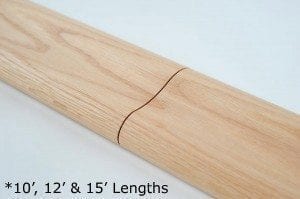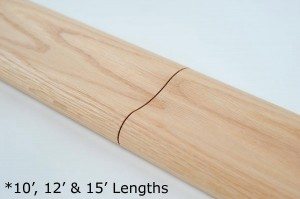 At Hardwoods Incorporated, we offer our bar rail moldings that are longer than 8' cut and bisquet-jointed for affordable shipping nationwide.
All of our 10', 12' and 15' bar rail moldings offered online are made from one full length of bar rail which we cut in half. We install bisquet joints so they can be re-assembled on the bar top, matching the grain back together. These are NOT two random pieces of bar rail.
Cutting these longer bar rails in half allows us to provide you with one piece of bar rail made from the same piece of wood that we can ship anywhere in the country at a lower price.
We also offer a tool at checkout "order notes," where you can indicate if you want your bar rail cut and bisqueted in a different location other than the center so long as any one piece does not exceed 8'. (Sorry we do not offer miter cuts)
Since offering this service, the response from customers has been positive and the cost of shipping is kept within reason. Of course, the option of shipping uncut full lengths of our bar rail molding by LTL truck is available and makes sense for larger purchases.
If you are interested in having one of our longer bar rail pieces shipped whole or in half, please call us for a quote. Be sure to also ask about our 16' long bar rails available in limited styles and wood types for your larger bar projects!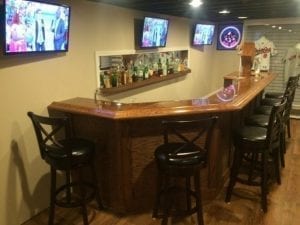 "I purchased the red oak rail to match the pattern of the bar. It is truly amazing how it completed the look of the top. It is always the first thing people notice. I was nervous about receiving a split 10′ piece, but the biscuit joint worked out great and you can hardly see the seam. Thanks so much for a great product."
Jeff B. Rochester, NY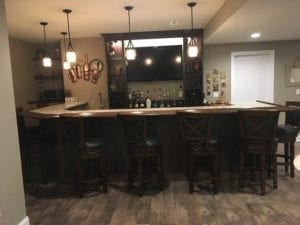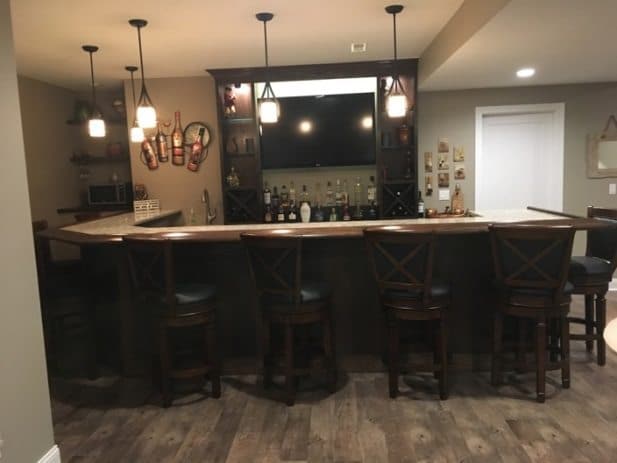 "Hello,
I wanted to write and thank you for your excellent product and help with ordering.
We selected the BR550 "Chicago Style" bar edge in oak. Your advice on going with the precut/jointed pieces to allow delivery by UPS was perfect. You can not spot the seam as you said once installed and stained.
Your product is the perfect finishing touch and we receive many compliments on the "custom" touch your product added."
Daniel, Crown Point, IN
Thank you for considering Hardwoods Incorporated.