Mitered vs. Radius Corners: What's the Difference?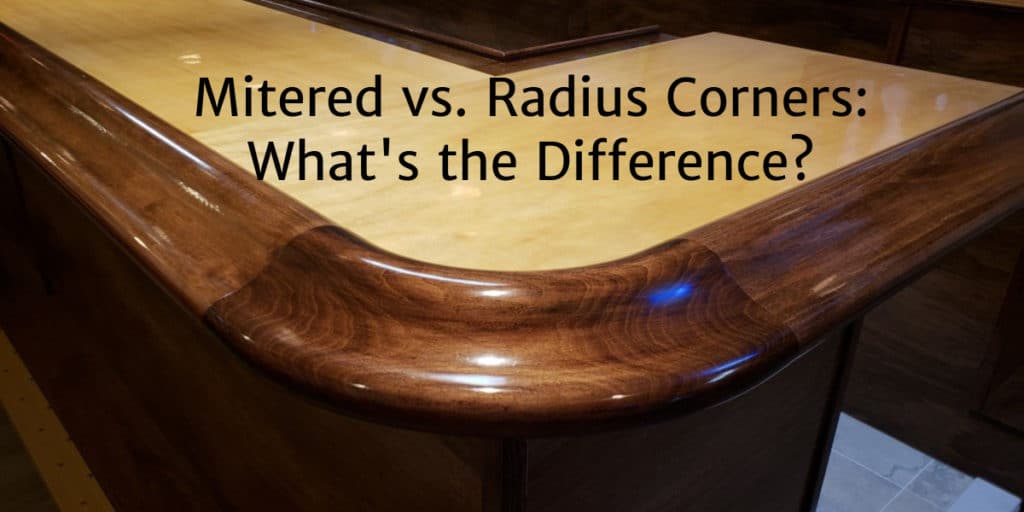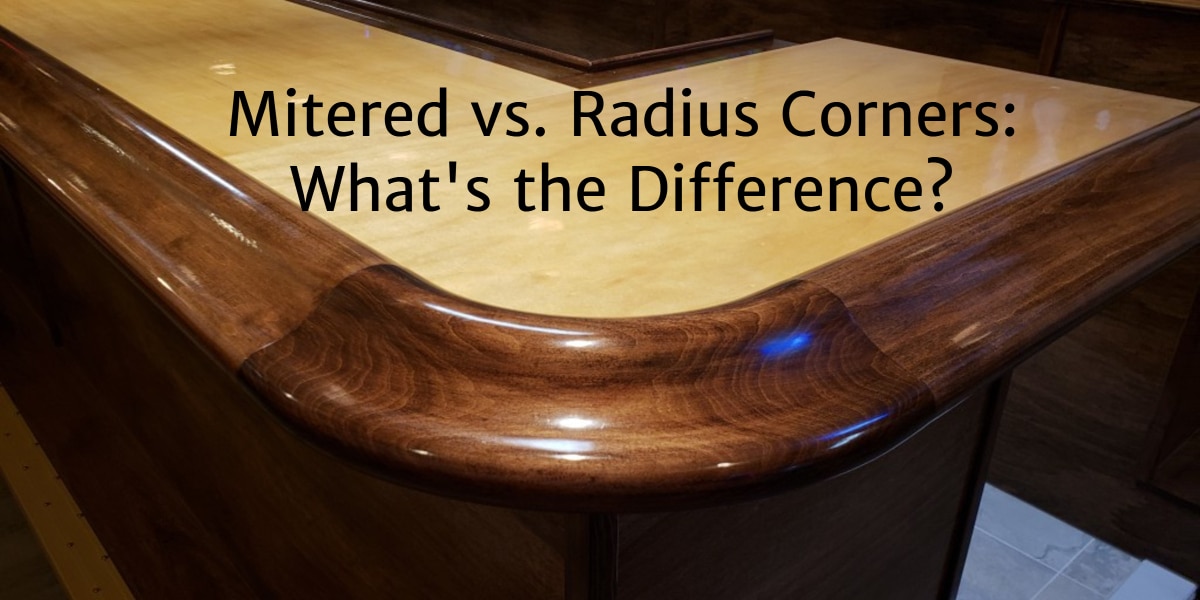 When you begin to work on your custom home bar, there are a variety of decisions you must make.
How big will your bar be? What wood species will you use? Will it be a single length or make a turn?
Among those initial decisions is how you choose to finish your bar's corners and ends. Some bar builders prefer to finish their bars with mitered corners, while others opt for a rounded radius corner.
Learn more about each type of corner finish, as well as some of the pros and cons to each choice:
Mitered Corners
Mitered corners are the sharp, precise corners you see on baseboards and trim work.
They give your bar a crisp, professional appearance and work well in rooms that have clean lines and bar arrangements that are angular.
To create mitered corners for your bar, you will need to carefully measure, angle, and cut individual pieces of bar railing and trim to create the right look. When done correctly, mitered corners are beautiful examples of craftsmanship and make your bar look professionally made.
However, they can be difficult for newer carpenters to execute properly, leaving the potential for a less than perfect finished product.
Pros of Mitered Corners
Great finished presentation

No additional parts to buy

Looks very professional when done well

Great for bars that want an angled look
Cons of Mitered Corners
Can be difficult for new carpenters

Lots of careful measuring and cutting

Can look sloppy if not done well

Not always comfortable for guests
Radius Corners
Radius corners are extra rounded pieces that go on the corners of your bar.
These provide a nice, curved profile to your bar and makes the corners safer and more comfortable for guests.
They can be found in a variety of wood species and styles, so you're sure to find something to match your bar. Radius corners are installed on your bar top, next to any bar rails or trim you might have.
Pros of Radius Corners
Easier to install

Less chance of error

More comfortable for guests

Lots of species and styles to match

Gives your bar top a beautiful curve

Great for beginners
Cons of Radius Corners
Extra pieces to purchase

Cuts off sharp corners
Bar Rails, Radius Corners, & More

At Hardwoods Incorporated, we want to help you get the bar you've always wanted. Whether you're going for a small corner bar for everyday use or a big, showy setup to entertain your guests, we've got the materials and knowledge you need to build a great bar.

Not sure where to begin when building your own bar? Our Bar Building Resources page can help. Still have questions? Email us at info@hardwoodsincorporated.com, or call us at (301) 665-9505 or (240) 285-0565.

Posted in: Bar Parts, Bar Rails