Easy to install bar rail molding.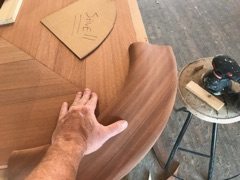 We make bar rail molding installation quick and easy with our simple notched design that fits snugly over standard thickness bar top materials along with our installation video to guide you every step of the way.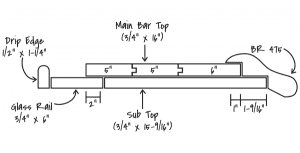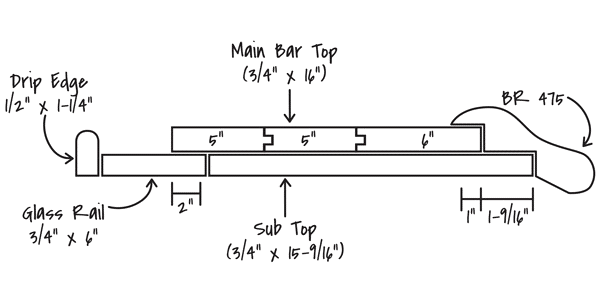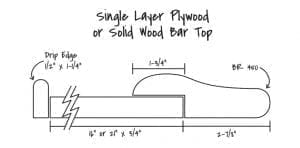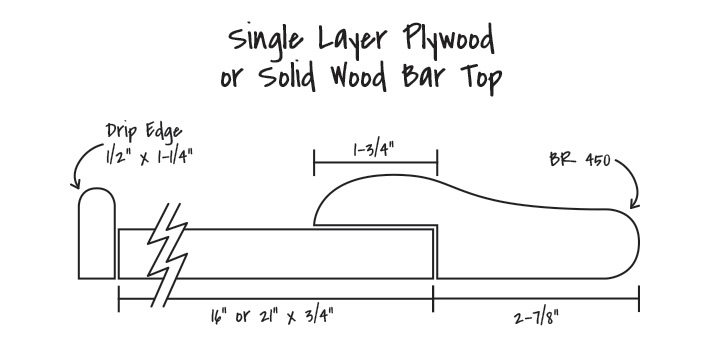 While some companies sell bar rails, they don't make bar rails. What they offer requires a lot of extra work, time and cost just to accommodate installation of their product. Why use extra layers of plywood, shims, or some other nonstock, hard to find thickness of material for your bar top in order to make the bar rail fit?
At Hardwoods Incorporated we've been making bars and bar rails for over 40 years. We know from experience what works best and that's why our bar rail moldings are designed to fit on standard thickness bar top materials. Our BR475, BR475-S, BR550 and BR650 bar railings install on 2 layers of ¾" material. Our BR450 and BR158 railings can be installed on 1 or 2 layers of ¾" material and our BR475-3CM bar rail installs on standard granite and stone thickness of 3 centimeters.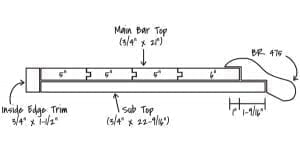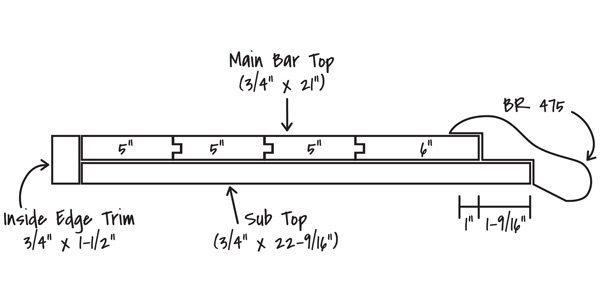 We realize sometimes our customers are working with irregular slabs of wood or other unusual materials of various thicknesses that require special applications. That's where our experience in dealing with these situations comes in. We can show you how to install our products on any bar top by providing simple, common sense solutions that work and look good.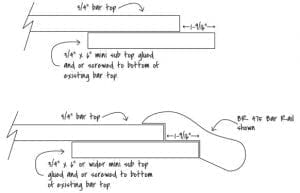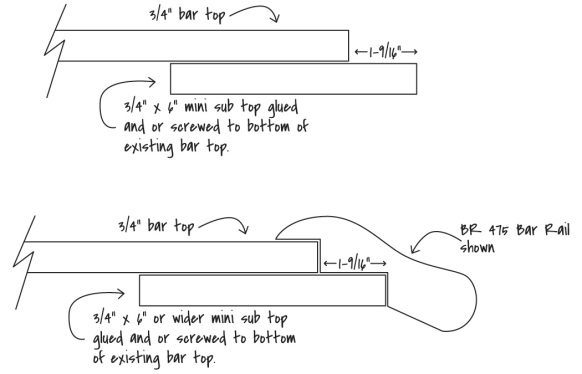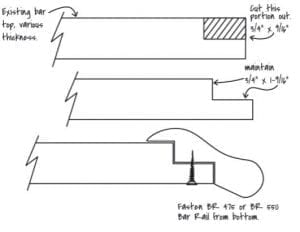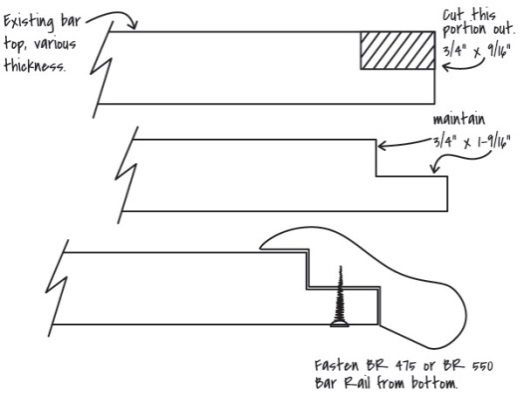 Should your application require additional answers, please contact us at 1-844-BAR-RAIL or visit our blog and bar building resources link for more information on our products and special applications.

Thank you for considering Hardwoods Incorporated.

Posted in: Bar Building, Bar Rail Installation, Bar Rails, Home Bar Tips