DIY Home Bars from Hardwoods Incorporated.
At Hardwoods Incorporated we've had the privileged of working some pretty talented home owners, contractors and do-it-yourselfers. Pictured below is a sampling of recently completed home bars submitted by customers using our bar building products.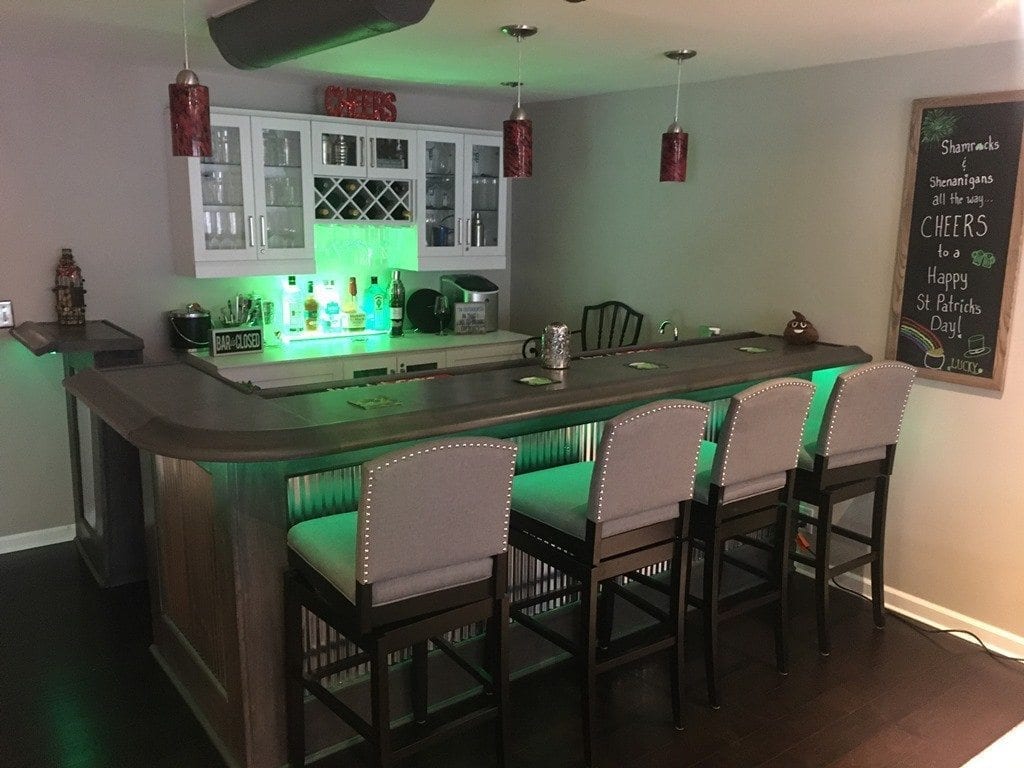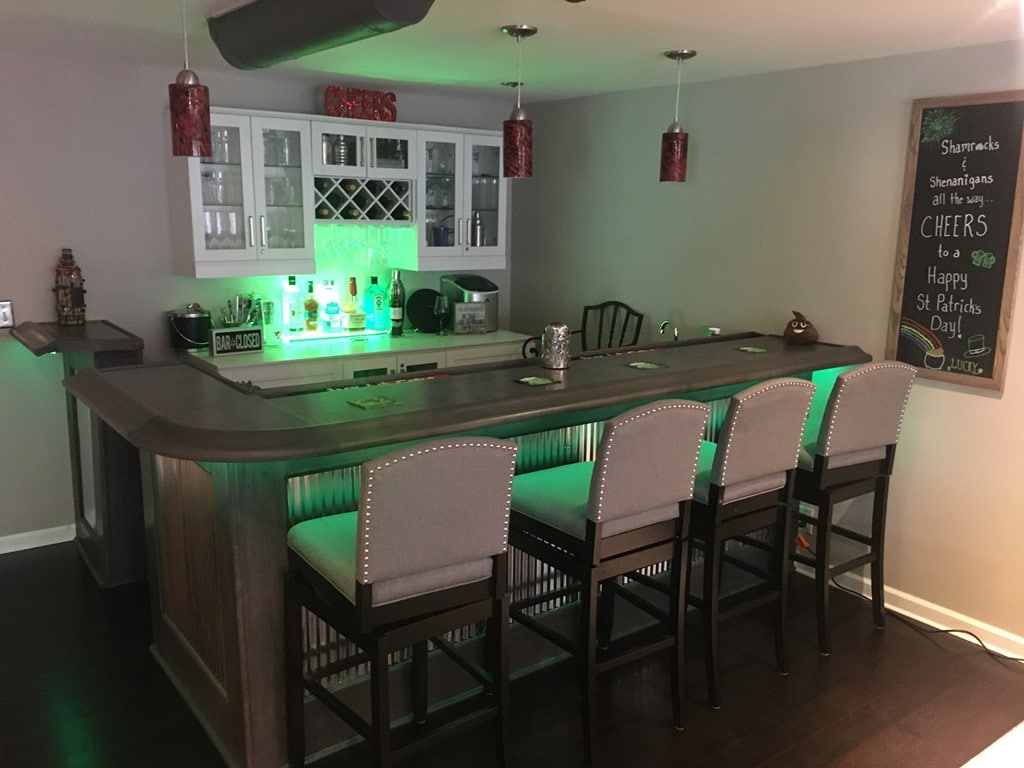 This L shaped home bar was completed by Jeff R. in Elgin IL using our BR475 bar rail moldings and matching radius corner.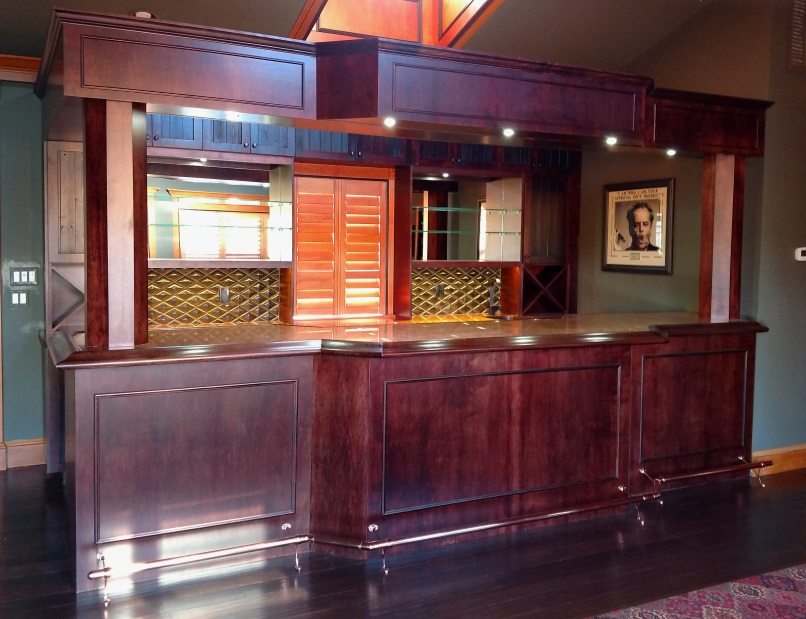 Here we have a beautiful front and back bar with an overhead canopy and lighting crafted by Bryan S. in Hudson FL trimmed with our BR475 Bar rail.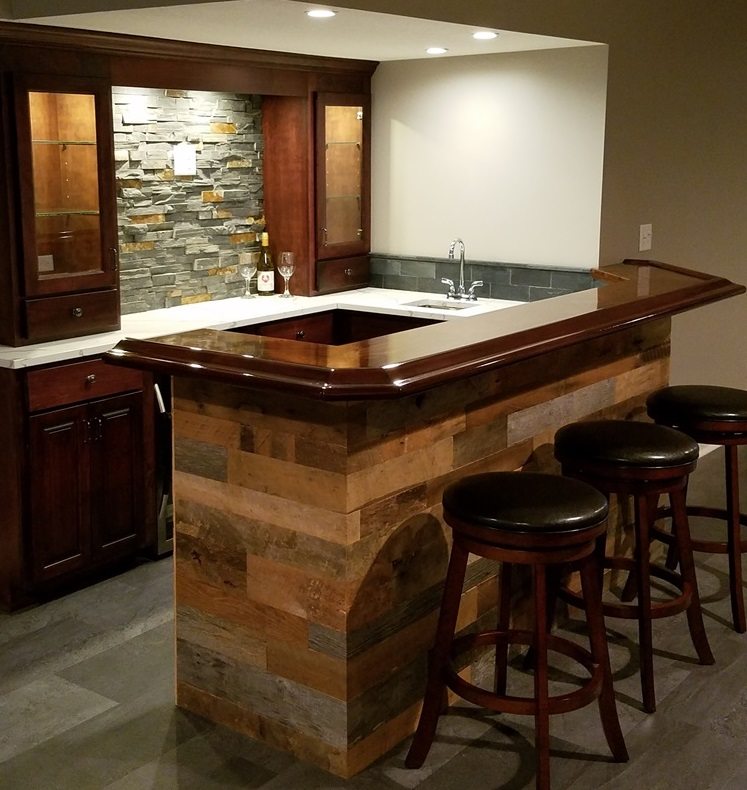 Pictured is a nice little DIY home bar crafted by Luke B. in Rock Island IL This bar features our Traditional wood bar arm rest molding BR475 with a cropped corner and 135 degree angled return.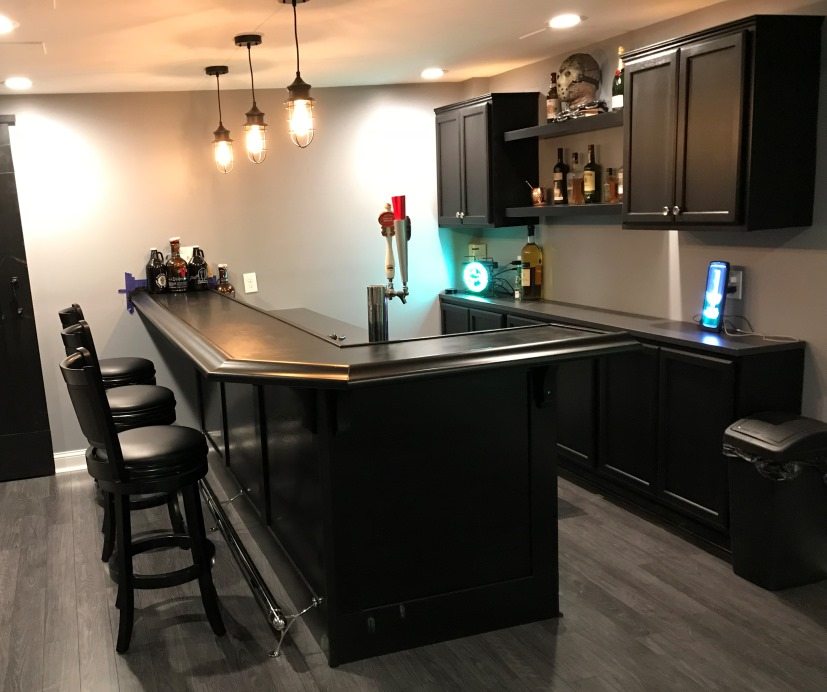 Lastly we have an elegant L shaped home bar and back bar with a rich dark stain custom crafted by Tony G. in Coatesville PA. The BR475 Chicago style bar rail molding with a long angled corner softens the overall look of the bar.

We are proud of our customers and their do-it-yourself efforts, some have never built a home bar or have any woodworking experience. If you are ready to get started on your home bar project and are looking for ideas and inspiration, look no further we offer a full library of bar-building resources to make creating the perfect bar an enjoyable project you feel confident tackling. Hardwoods Incorporated has what you need to create a beautiful, custom bar. Our affordable bar parts come in a variety of wood species to meet any look, or contact us for a custom order.

Thank you for considering Hardwoods Incorporated.

Posted in: Bar Building, Bar Parts