Customer Project Spotlight: Bridget H.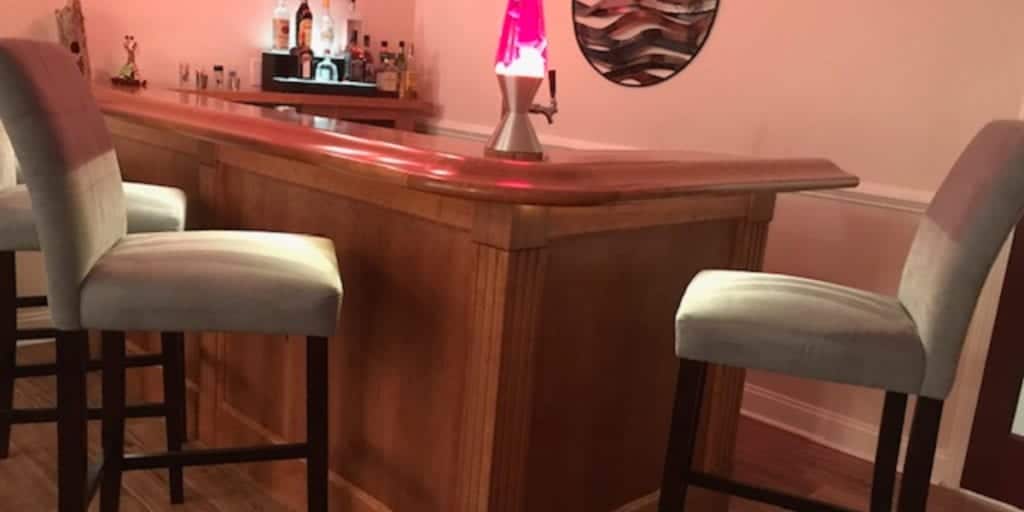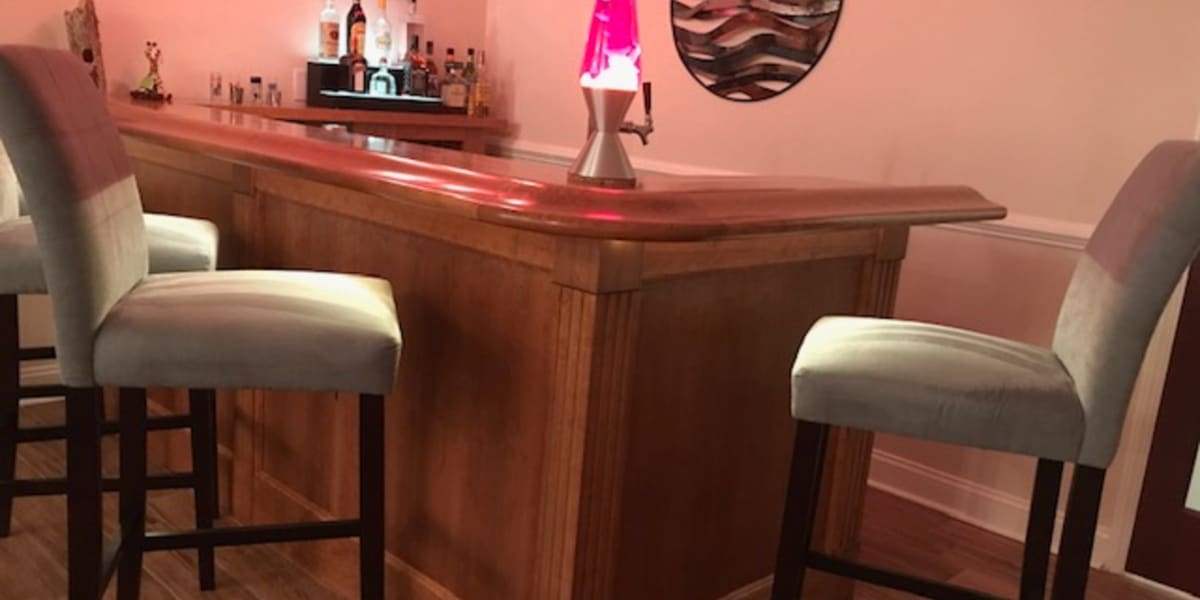 At Hardwoods Incorporated, we love seeing the creative and beautiful ways our customers use our products.
Recently, we received completed project pictures from first-time builder Bridget H. in Concord, North Carolina.
She wanted a home bar that was fit for home concerts to share her love of music with her friends, as well as a relaxing evening enjoying a glass of wine. The bar also had to fit the space chosen for it, an 8 ½-foot-long space in her basement.
"I looked at hundreds of photos on Google, Hardwoods Incorporated, and Pinterest. Hundreds. But there was one picture that kept catching my attention and one color that I had in mind," Bridget said.
When looking at her options, she wanted to find something that had a beautiful grain and that would age well. Bridget almost selected maple, but then moved in the direction of cherry for its rich tones and long-lasting wear.
Bridget hand-designed her entire bar, drawing inspiration from pictures and plans found online.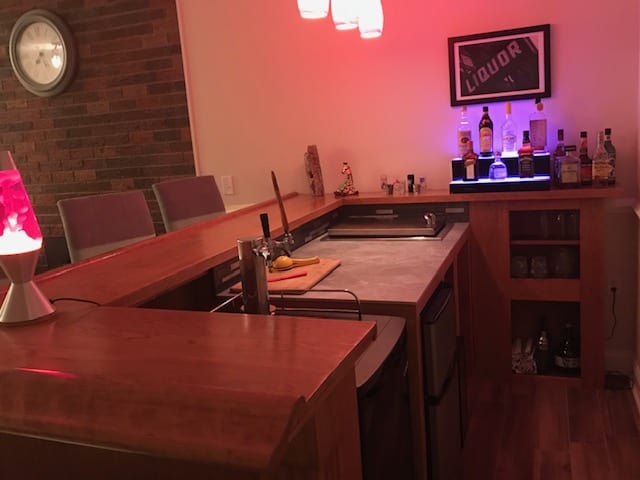 She had some specific things that her bar needed to have, including:
One end for liquor and storage

Space for an ice chest, kegerator, wine cooler, and mini fridge

The capability for the kegerator to roll in and out of its space in the bar for easy cleaning
What she ended up designing was this 8 ½' x 4' beauty built to commercial height.
Initially, Bridget wanted a traditional boxed look for her bar, but was inspired by the radius curve that accented the BR-550 Chicago bar rail she chose. Based on early reviews from guests, that was a great choice, as she's heard comments on how beautiful the bar's curves are.
Even though the 8 ½' length of the bar meant that she needed two separate bar top pieces that had to be biscuit-jointed together, she made use of nearly every extra scrap of wood from her project. All the shelving inside one end of the bar was made and trimmed with pieces leftover from the main bar build.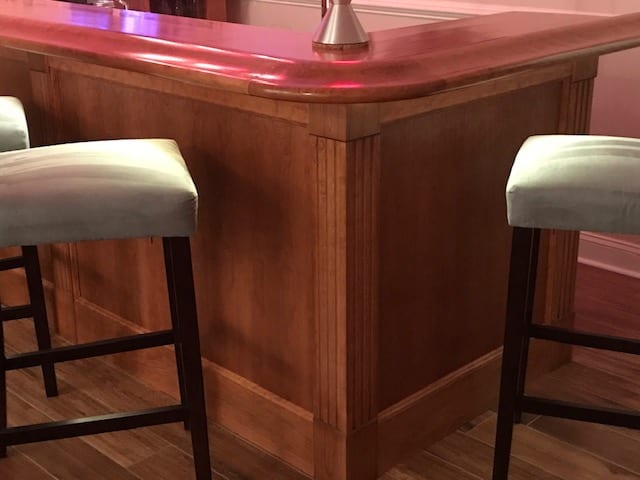 Would Bridget recommend this project to others considering building their own bars? Yes!
"Know your design. Draw it out and know what your want the bar to be," she said. "You won't regret it as long as you think through it and work on it consistently, but not too fast."
Some of the things Bridget learned when building her bar include:
Use wood screws for framing

Use four levels of grit when sanding your pieces

Use an orbital sander connected to a shop vacuum for minimal dust

Buy clamps to hold pieces together tightly while glue dries

Buy tack cloths to remove any dust left on the wood pieces

Take your time when staining and finishing your bar

Have a buddy! "Have a buddy that can help when moving the framing or other tasks. I think a second person is invaluable," she said.
"I read so many articles on bars and saw Pinterest photos that always said, 'man cave.' Well, women can build bars, too!" Bridget said. "Seriously, there is no limit to what someone can do.
"The quality of the materials and great customer service provided by Hardwoods Incorporated were phenomenal, and this bar was built by two women."
Great job, Bridget!
Quality Hardwood Bar Parts

If you're thinking of building your own bar, take a lesson from Bridget and just go for it! At Hardwoods Incorporated, we've got all the high-quality materials you need to get a gorgeous bar that will last for years. And if you need help during the building process, our Bar-Building Resources page has tons of guides and videos to help you out.

Still stuck? Email us at info@hardwoodsincorporated.com, or call us at (301) 665-9505 or (240) 285-0565.

Posted in: Client Projects