Custom orders of Chicago Bar Rail Molding.
We really enjoy making customized versions of our bar rail moldings and parts. We especially like making curved parts in wood species that can be a challenge to work with such as quartersawn oak and natural hickory. Pictured below are two such jobs we made recently for clients needing curved and matching straight rails for home bars under construction in Arizona and New York.
BR475 Bar Rail Molding Natural Hickory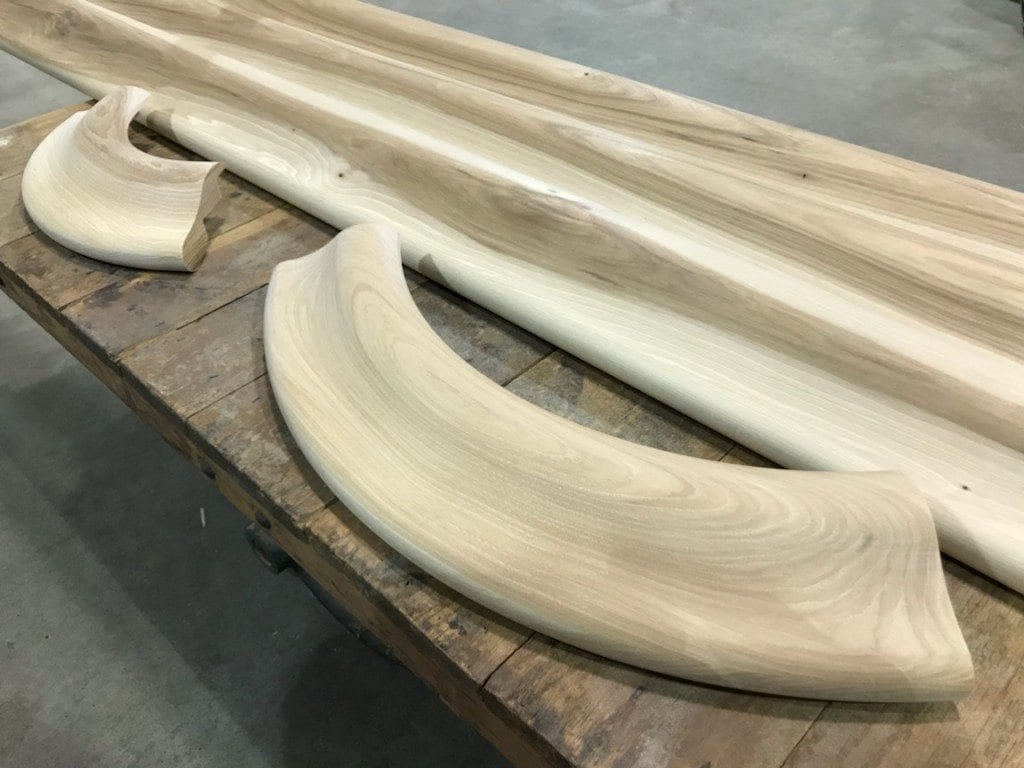 BR475-S Bar Rail Corners Quartersawn Red Oak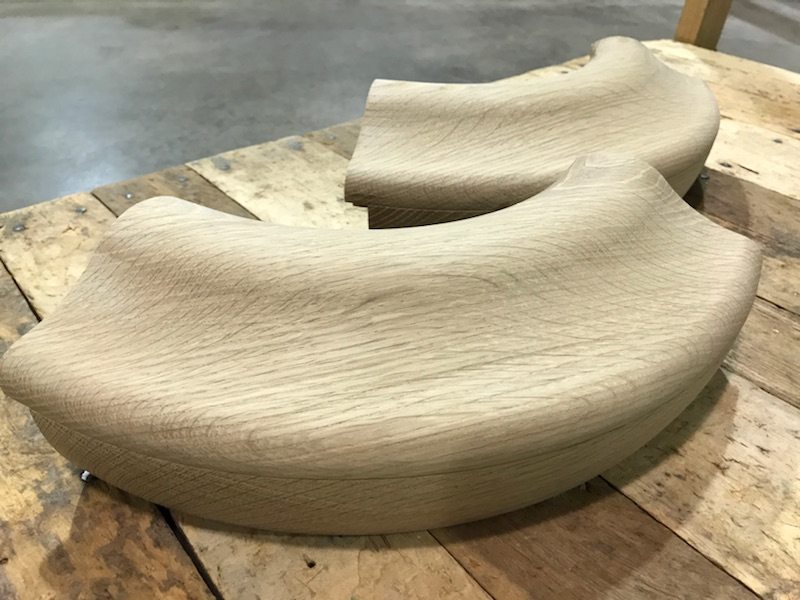 Nothing says custom more than the addition of curved moldings made from figured or unusual hardwoods. For more information on customizing your home bar or commercial bar please contact us or call 1-844-BAR-RAIL
Thank you for considering Hardwoods Incorporated.