Bar Top Wings | Hardwoods Incorporated
Bar top wings are blocks of solid hardwood made from the same wood type as the bar top and bar rail molding and are used at the junction where the glass rail, drip edge and bar rail molding meet. This situation usually occurs at the end of the bar top or entrance to go behind the bar. They are 1-1/2″ thick x 4-5/8″ wide and 12″ long cut on a 45 degree angle on one end as shown.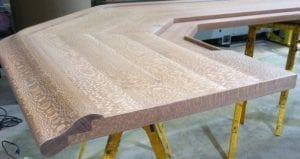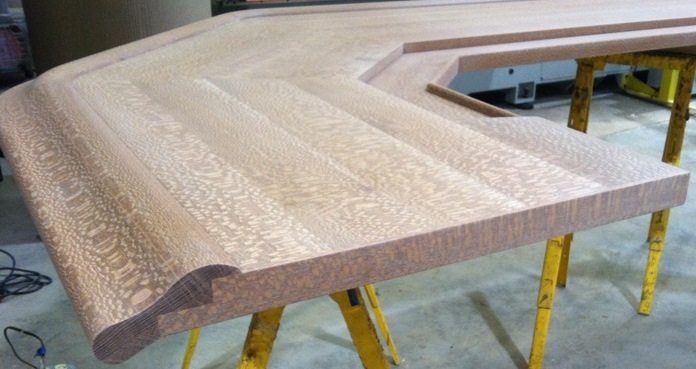 The wings are easily attached to the edge of the bar top with bisquets and glue spanning the lamination between the plywood sub top and main bar top. A small filler piece of plywood is required 3/4″ x 2″ x 12″ as shown below.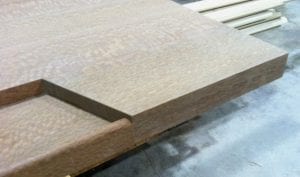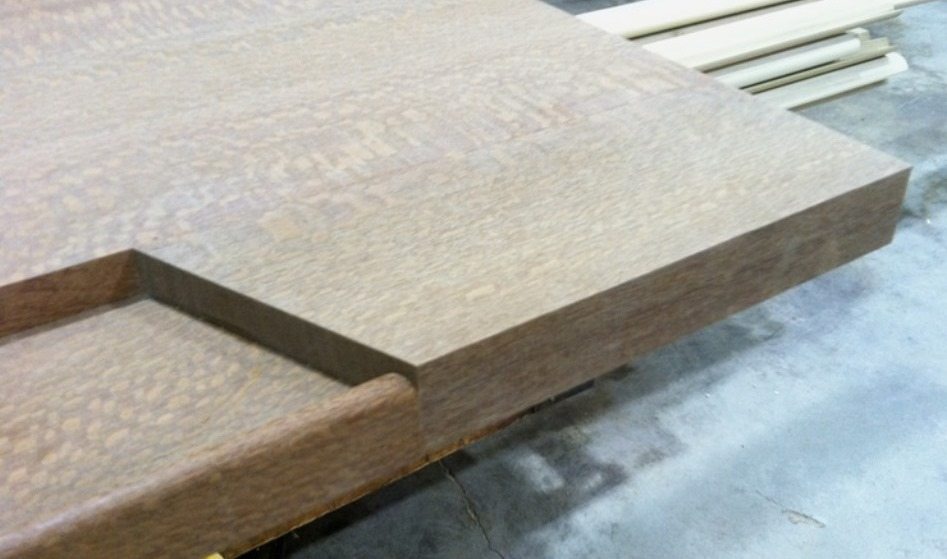 Once attached, the glass rail and drip edge molding are cut at a 45 degree angle and scribed into the angled edge of the wings making a nice clean finished look. Since there are two wings to a set the other wing is used where the bar top attaches to the wall or on the opposite open end of the bar top making for a more balanced look to the glass rail, drip edge and finished bar top.

Bar Top Wings are available now in poplar, oak, maple, cherry, mahogany and walnut for timely shipment nationwide. Be sure to visit the Hardwoods Incorporated website Bar Top Parts page to view everything needed to make your DIY home bar or commercial bar top.

Thank you for considering Hardwoods Incorporated for all of your bar building needs.

–The Hardwoods Incorporated Team

Save

Save

Save

Posted in: Bar Building, Bar Parts