Busy making bar rail molding.
We had another productive morning in the shop making these BR 450 bar rail moldings from cherry, maple, oak and poplar. At Hardwoods Incorporated we make every bar building product we sell, we never run out of inventory and turn orders around fast for the bars across America!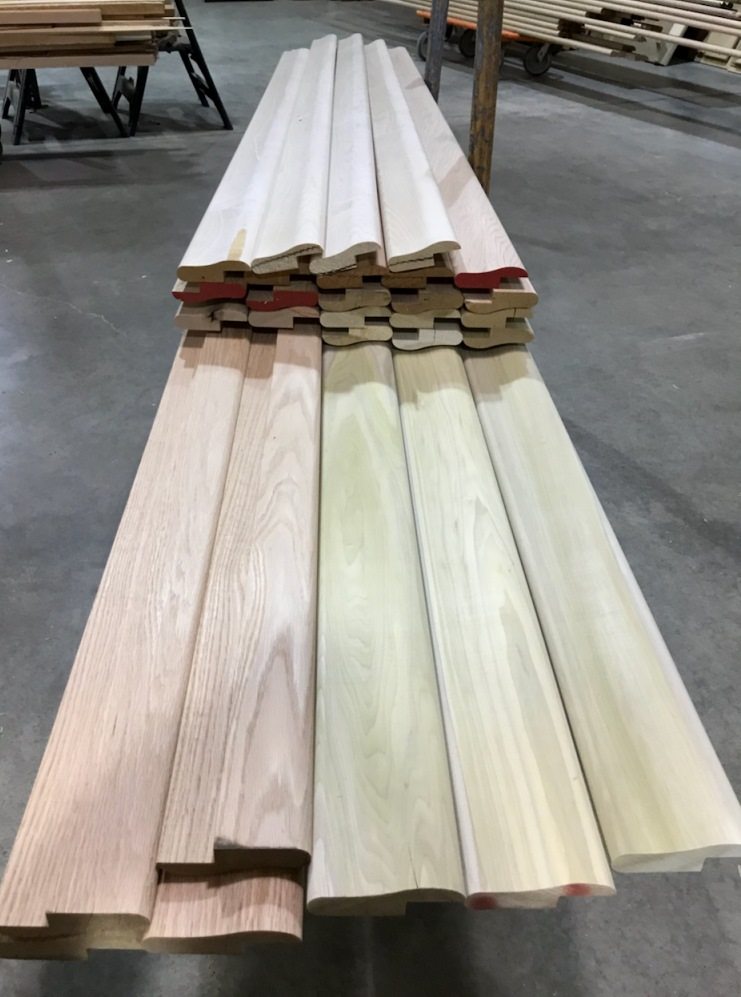 Our BR 450 Bar rail moldings are made with a simple 3/4″ x 1-3/4″ notch ready to install onto any single or double layer bar top at least 3/4″ thick or thicker making completion of your bar top quick and easy.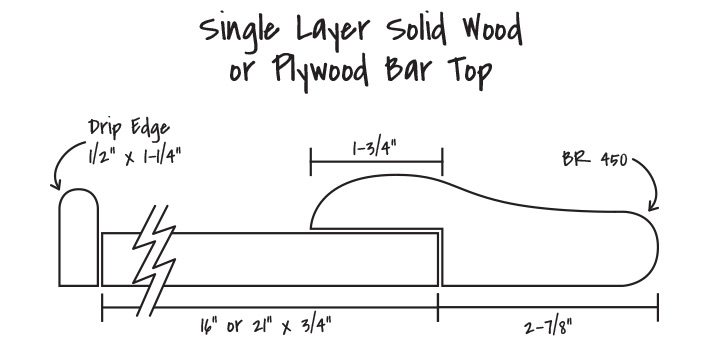 When using a double layer bar top, install a drip edge molding under the bar rail to cover the edge of the plywood sub-top while adding depth and dimension to the bar top edge as shown below.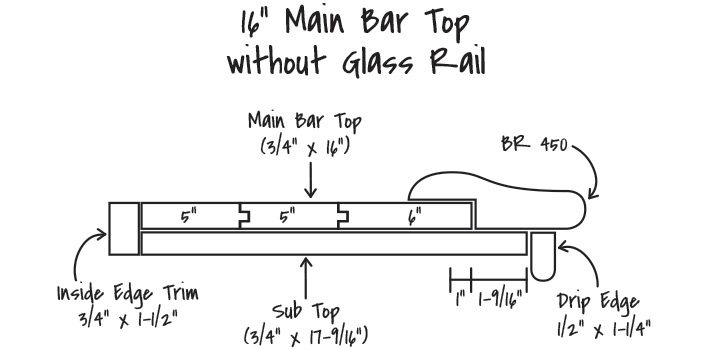 Looking To Build Your Own Bar?

Check out our Bar Building Resources for all the information, soup to nuts, and our full range of bar top slabs, bar rails, bar front parts, and bar top parts to complete your dream bar!

Thank you for considering Hardwoods Incorporated.

Posted in: Bar Rails, Chicago Bar Rails