3 Small Extras to Make Your Home Bar Feel Expensive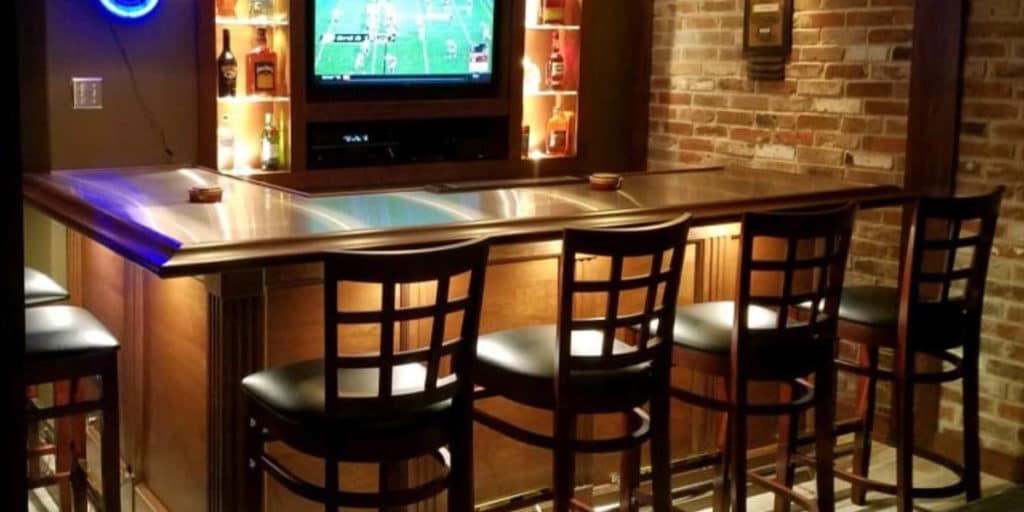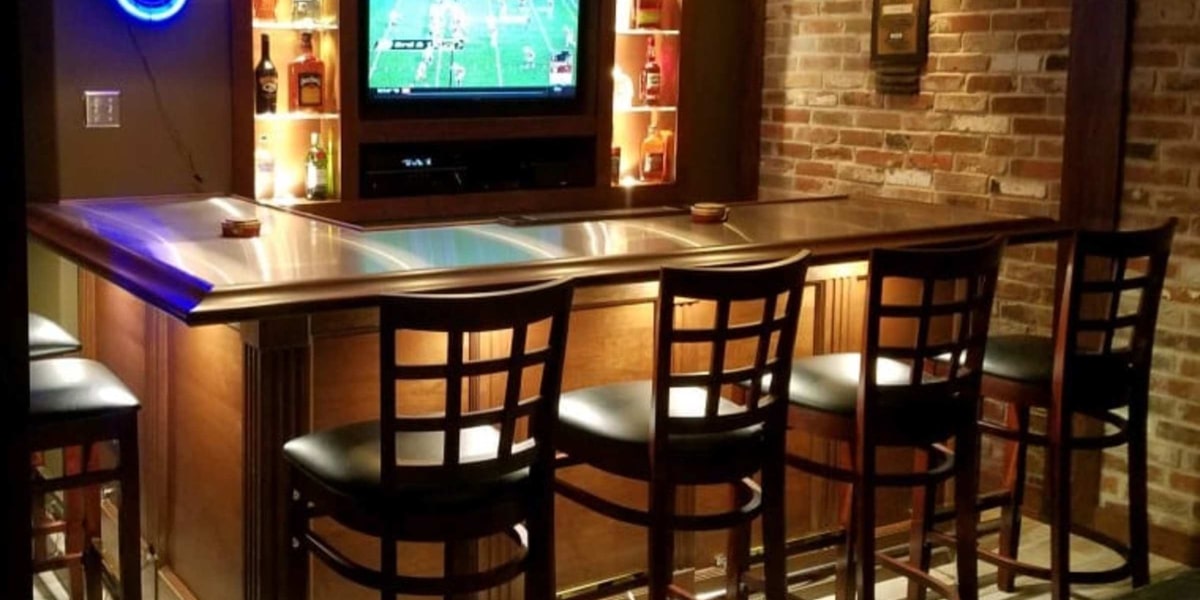 You've got grand plans to build a beautiful home bar fit to be the gathering place for all your friends and family.
All the big items are taken care of, including finding the right location, choosing high-quality materials, and settling on a design. But there's still something missing.
Sometimes, it isn't the big, grand things that make your bar look and feel its most high-class. Here are 3 small extras you can add to your home bar to give you the feel of luxury at home:
Unique Back Bar
if you've got a wall behind the back of your bar, your back bar area will become a major focal point for anyone sitting and enjoying a drink.
Adding a TV and some artwork to the back wall is great, but if you want to take things up a notch, there's a lot you can do to add some great ambiance.
For a more traditional pub feel, consider wooden shelves for displaying your glassware and stone. Stone comes in lots of different colors and sizes, so a large wall could be relatively easy to cover quickly.
If you want a more modern look, consider dark subway tiles, glass shelves, and backlighting. This look gives you the sleek feel of a modern metropolitan bar no matter where you live.
Your back bar area is a blank canvas waiting to be dressed up, so use your imagination!
Accented Glassware
Clear martini glasses and highballs are gorgeous in their own right, but using glassware that has some extra details can really amp up your bar's elegance.
Gold- or silver-rimmed glassware elevates the drinks your guests are enjoying, making them feel as if they're sitting in a posh spot in the city.
If you've got a little extra money to spend or you're just really into personalized items, consider glassware etched with your initials, name, or a drawing that speaks to you.
Not only will the drinks you serve look good, but your fancy drinkware can become a conversation piece.
Elevate Personal Items
Do you have a favorite sports jersey, medal, or other piece of memorabilia you'd like to display in your new bar? Rather than just sticking it on a shelf or hanging it from a hook, turn that item into a real focal point.
Jerseys, t-shirts, medals, and other items can be framed and hung on the wall. If you really want to get fancy, add some accent lighting around the frame to draw even more attention.
Statues, trophies, or other larger objects can be put in display cases and given a place of prominence.
This extra touch really brings home the fact that this is your bar, something you created to share with friends and family, and seeing little pieces of your life around will help remind your guests of this.
Quality Bar Parts for All Styles

At Hardwoods Incorporated, we want to help you build the bar of your dreams. Whether that's one full of traditional pub charm or something a little more modern, we've got what you need to build a bar that lasts.

Are you looking to start your own custom bar project but don't know where to begin? Our Bar Building Resources page can help. Still have questions? Email us at info@hardwoodsincorporated.com, or call us at (301) 665-9505 or (240) 285-0565.

Posted in: Bar Building