Oak Chicago Bar Rail Molding BR475
Hello Paul,
Thank you for your assistance.  I finally completed my bar project. Here is a testimonial and picture for your website.
I'm glad I chose Hardwoods Incorporated for my home bar project.  I chose the red oak bar rail, radius corner, and drip edge.  Everything was in excellent condition, great quality, and packaged well.  The videos and directions were well explained and easy to follow.  I would recommend this company to anyone.
Thanks again.
Mark L.  Hillsborough, NJ
03/23/2020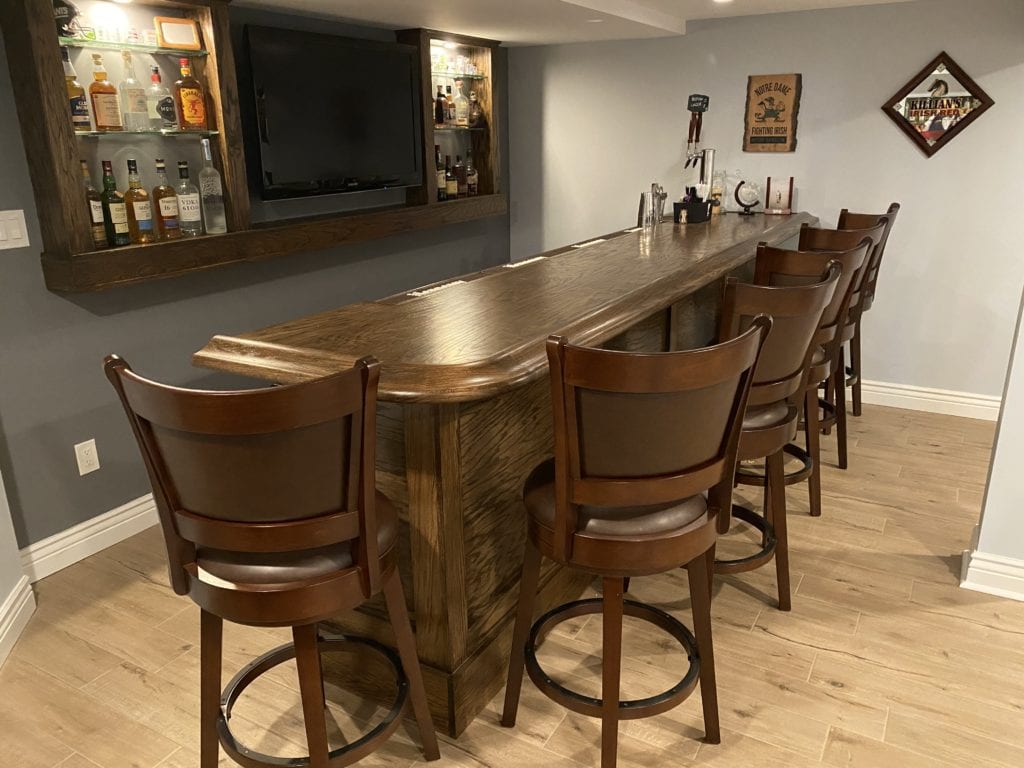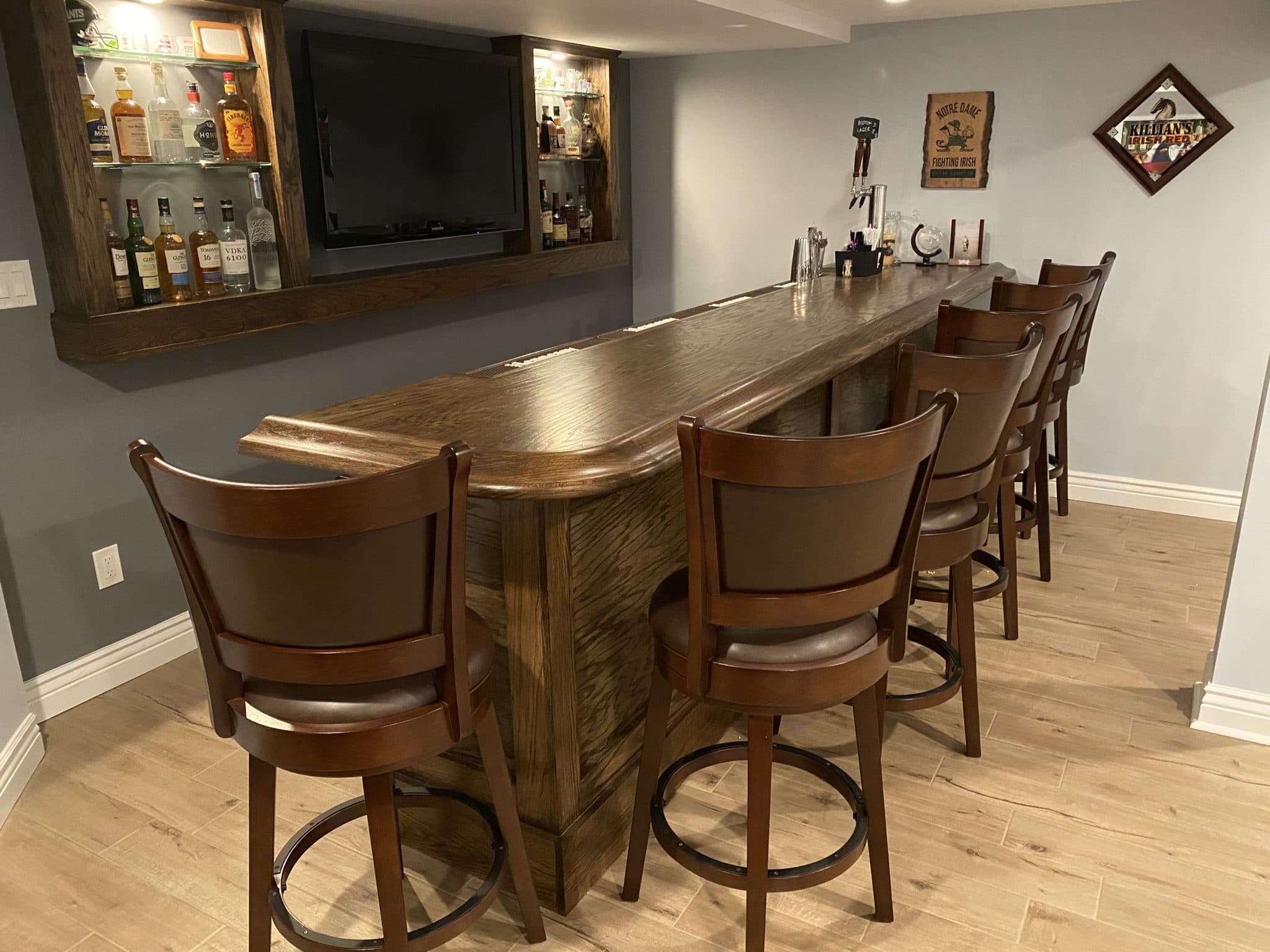 Posted in: Uncategorized