Cherry Chicago bar rail molding BR475
Paul,
Thank you for a great product, service and taking the time to speak with me on the phone about your bar rails.
The Cherry wood rail you provided is as close to perfect as a milled piece of wood can get from the grain to the straightness of the wood.
Definitely 5+ stars all around.
Please see the attached pics of the finished product.
Bob Z. – Berwyn, Pennsylvania
12/16/19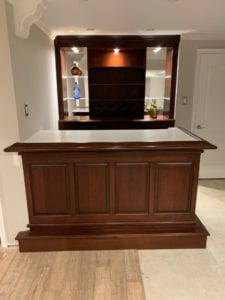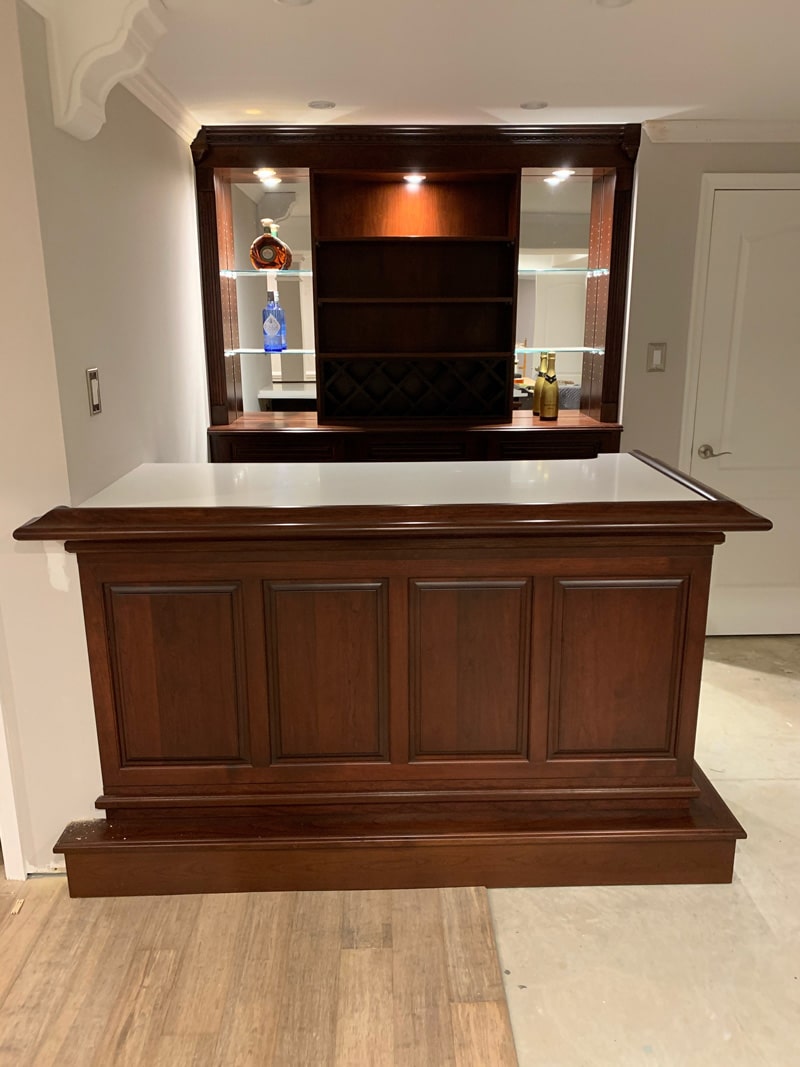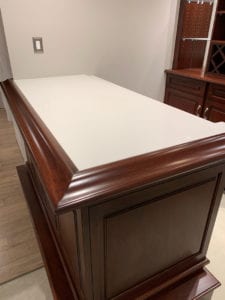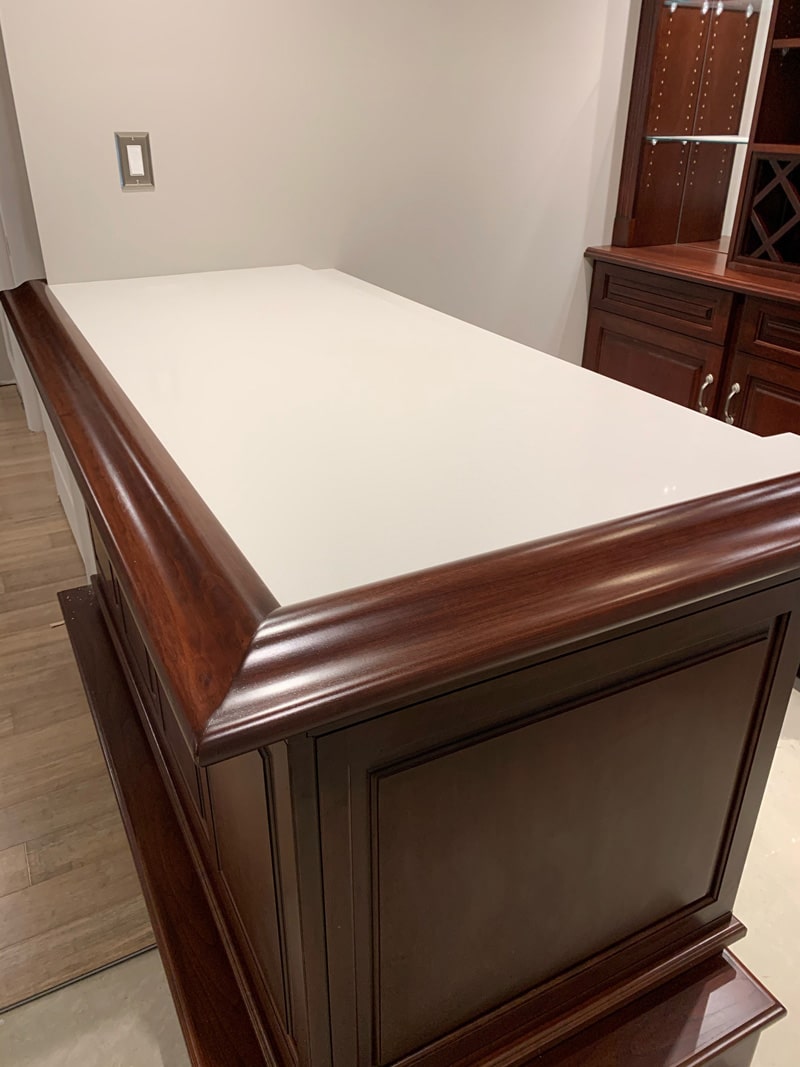 Posted in: Uncategorized