BR550 Oak Bar Rail Molding & Fluted Trim
This bar's all right ?
I finished my bar and couldn't have pulled it off without the bar rails, drip edge and corner moldings.  The quality of the wood was very impressive. The grain patterns and near finish quality was stunning out of the box. I almost didn't want to stain it.  Speaking of the box, it was so well packaged that there was no chance of damage from the normal abuse of shipping. Protecting the ends of the rails was a nice touch. The bar rails, drip edge, corner moldings and trim are of the highest quality. I would highly recommend this site to anyone looking to build a bar.
Brian E. – Jefferson Hills, Pennsylvania
11/28/2022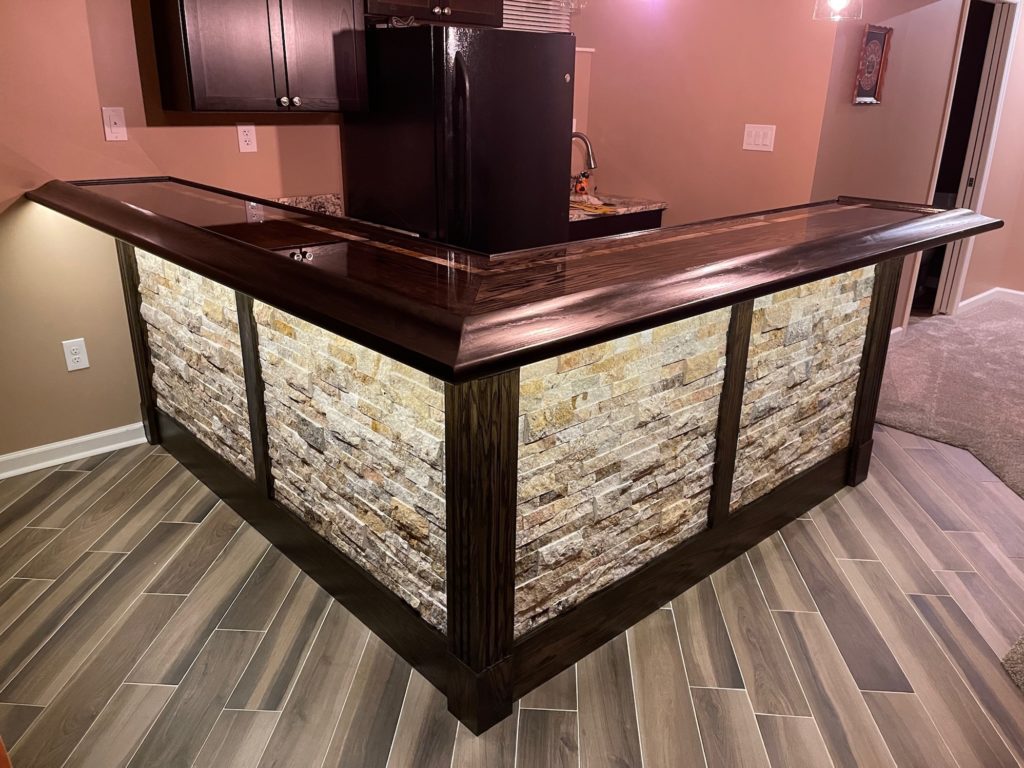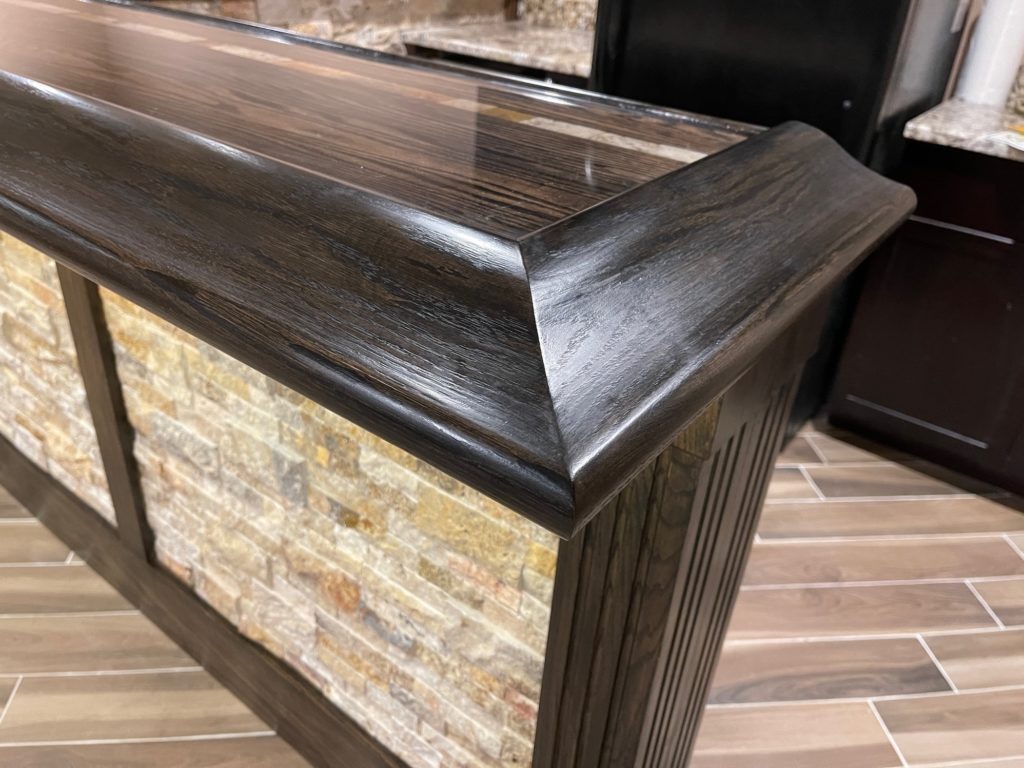 Posted in: Uncategorized