BR475 Oak Bar Rail Molding & Radius Corner.
I finished this bar in my basement about a year ago and have been meaning to send you some pictures. Your help and materials could not have made this project any easier. Everyone I have over can't believe I made this bar. People say it looks better than most commercial bars they have been in.
Thanks again for all your help.
Donald M. – Rochester, New York
11/07/2022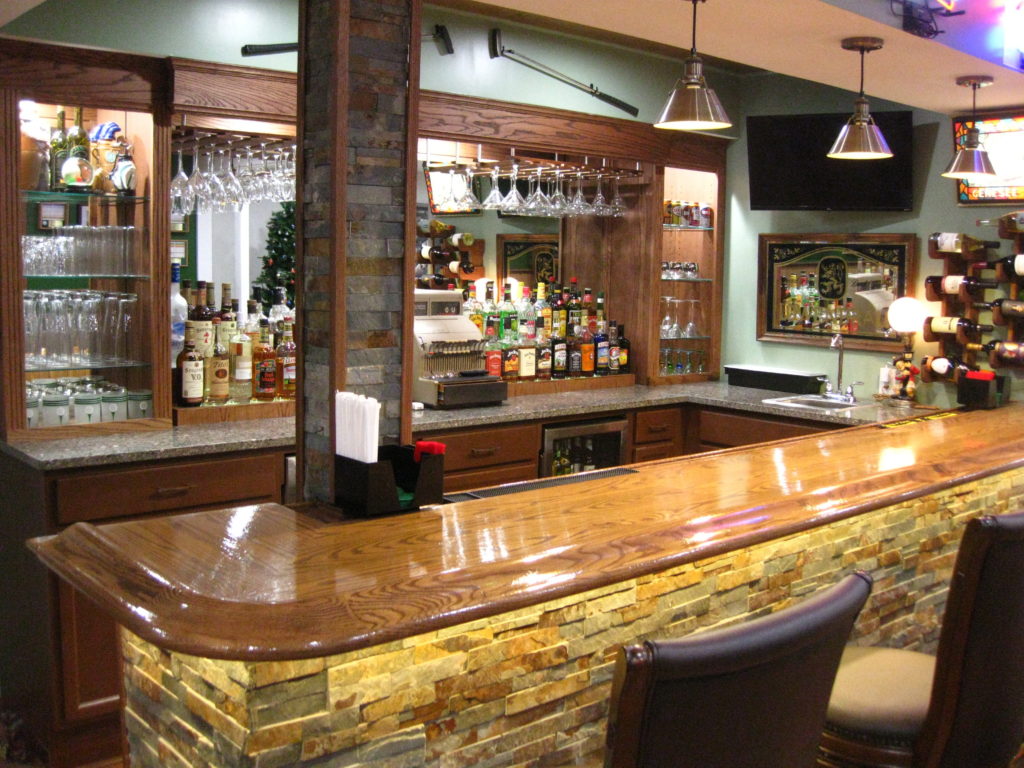 Posted in: Uncategorized