Building a Bar for the Holiday?
If you are looking for bar rails, bar top parts, and bar front parts to add a beautiful, rich, finished look to your holiday bar, look no further than Hardwoods Incorporated.  Why choose Hardwoods for your bar railings?
Handmade: We make all of our bar rail moldings in our own shop – no back orders.
In Stock: We have plenty of BR475, BR550, & BR450 bar railings and matching radius corners in stock for quick shipping.
Many Varieties: Choose your species! Whether you prefer oak, poplar, or knotty pine – you'll receive it fast. We also have an assortment of walnut, cherry, and mahogany bar rails in stock.
Don't spend this season cutting, nailing, and attempting to put together complex, sub-par bar railings that don't install as easy as ours! Choose the original Hardwoods Incorporated easy-to-install BR475 and BR450 for your holiday bar.
Got questions?  Call us at 844-BAR-RAIL and we'll walk you through your project and find the perfect match for your budget and desired style. You won't talk to a salesperson – you'll talk to a bar building specialist with years of experience.
We proudly offer what we consider to be the best hardwood bar materials on the market, but you don't have to take our word for it. Check out our testimonials page to hear what customers have to say about our products and services!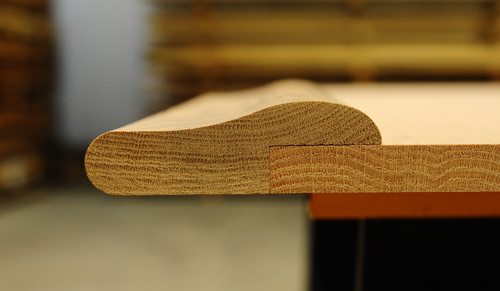 Our BR 450 Bar rail moldings are made with a simple 3/4″ x 1-3/4″ notch, and are ready to install!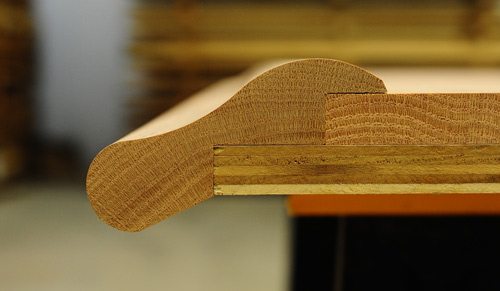 BR475 Chicago bar rail offers a classic Chicago-style look, and installs snug to most homemade bar tops!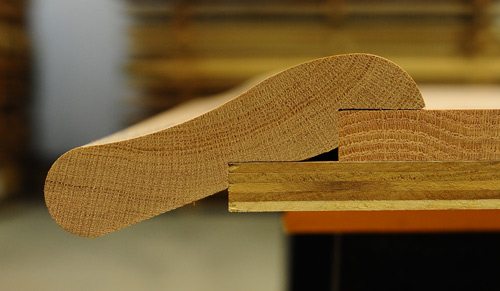 BR550 Chicago bar rail offers a stately, larger bar rail look and installs easily on most homemade bar tops.
Check Out Our Bar Building Resources!
Why Buy From Hardwoods Incorporated?