Red Oak Bar Rail Molding BR475
Just wanted to let you know that the BR475 was the perfect choice for our basement casino/game room. The bar is perfect, thanks to your hand rails. Please find enclosed the photos of our bar, as promised.
Thank you again for an awesome product. You're the best!!
David H. – Enfield, Connectiticut
12/25/2020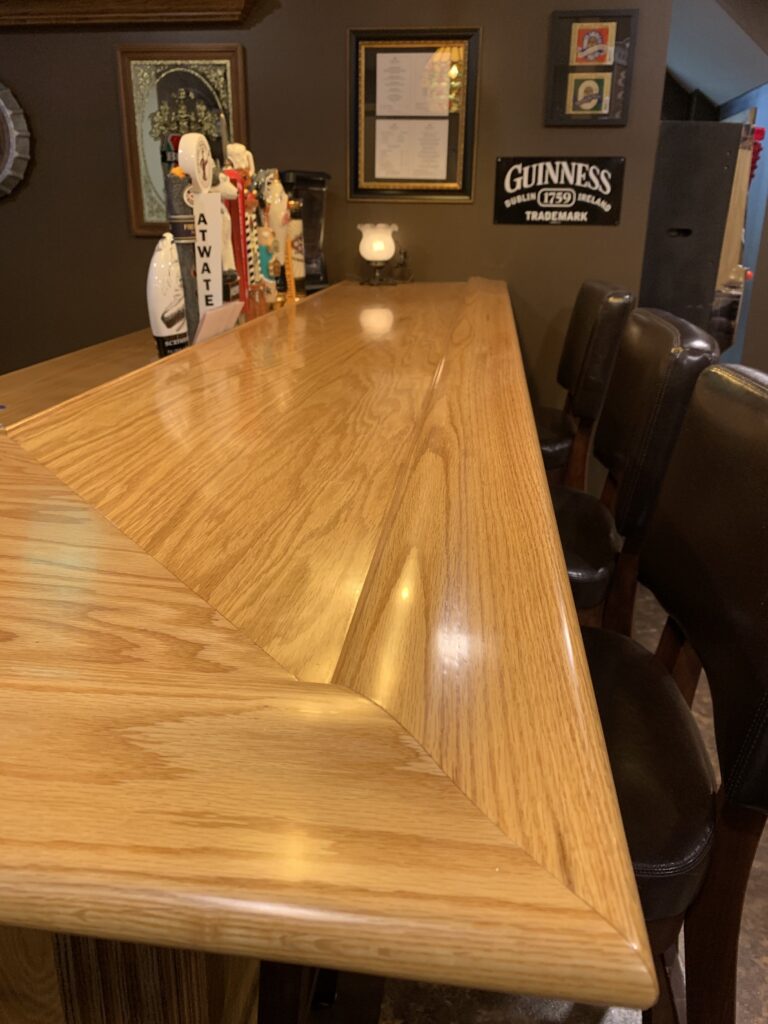 Posted in: Uncategorized