BR475 Walnut Chicago Bar Rail Molding.
I really enjoyed the experience. Once I decided on the species and lengths the process was quick and satisfying.
My order arrived within a week and was in perfect condition. Your packaging was perfect and I was able to use the protective ends to setup my bar top base. The installation video were very helpful. After installing and finish it looks beautiful – everyone that has had a chance to see the bar is astonished how well it looks, your bar rail is Icing on the Cake.
Thank you for the excellent service.
Edward J. – Janesville, Wisconsin
10/28/2020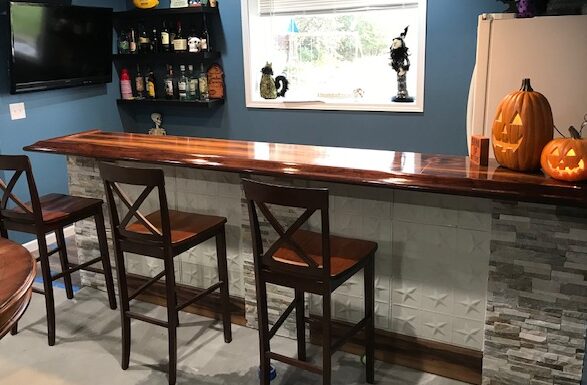 Posted in: Uncategorized