19. Can your bar rails be attached to granite and/or 3 cm granite?
Yes. The sub top needed can be attached to the bottom of the granite as shown and built up to accommodate the standard bar rail.
You can also cut a notch from the existing bar top to accommodate the bar rail
We also offer a bar rail that has a 3cm top notch, BR475-3CM.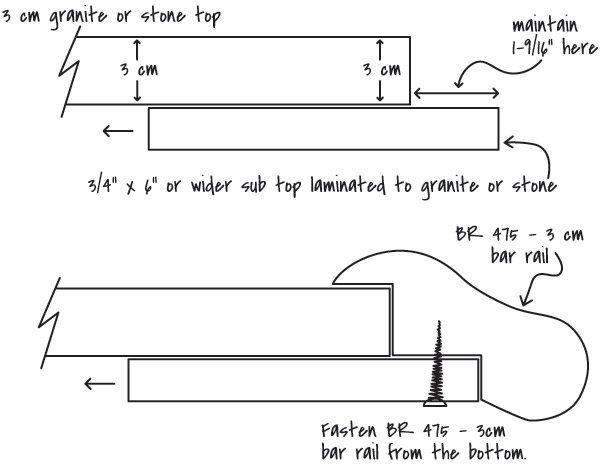 Posted in: